T&T Clark Studies in Practical and Pastoral Theology (4 vols.)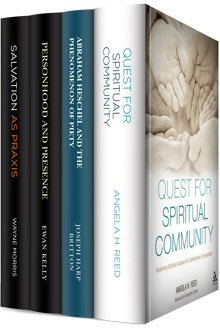 T&T Clark Studies in Practical and Pastoral Theology (4 vols.)
•
Runs on Windows, Mac and mobile.
Overview
This four-volume T&T Clark collection presents in-depth and timely discussions on significant issues in pastoral care and ministry. Topics range from multi-faith settings, nurturing the members of your congregation, and reclaiming spiritual guidance in your community. The wisdom and elegance of each author brings important contributions to practical and pastoral theology.
The Logos Bible Software edition of T&T Clark Studies in Practical and Pastoral Theology is designed to enhance and stimulate your study and understanding of handling different issues that arise in pastoral life. Scripture passages link directly to your English translations and original language texts, and important theological concepts link to dictionaries, encyclopedias, and a wealth of other resources in your digital library. In addition, you can perform powerful searches by topic and find what other authors, scholars, and theologians have to say about pastoral care and counseling.
Key Features
Extensive look into various aspects of pastoral theology
Exploration of present-day issues in church life
Contributions from several impressive authors
Product Details
Title: T&T Clark Studies in Practical and Pastoral Theology
Publisher: T&T Clark
Volumes: 4
Pages: 976
Individual Titles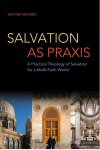 Salvation as Praxis: A Practical Theology of Salvation for a Multi-Faith World
Author: Wayne Morris
Publisher: T&T Clark
Publication Date: 2013
Pages: 176
Will people of other faiths be "saved" and how should this shape inter-faith relations? Historically, the predominant answer to these questions has been that the person of another faith will not be saved and is therefore in need of conversion to Christianity. Consequently, the traditional view has said that Christians must convert people of other faiths. Drawing on alternative understandings of soteriology such as deification, healing, and liberation, Morris argues that salvation can be understood as a form of concrete earthly practice and presents an alternative to the belief that the person of another faith is in need of conversion. Further, it asks how the complex multi-faith world of the twenty-first century might better inform and shape the way in which Christian theologies frame soteriology.
Wayne Morris is a senior lecturer in contextual and practical theology and deputy head of theology and religious studies at the University of Chester, UK.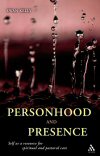 Personhood and Presence: Self as a Resource for Spiritual and Pastoral Care
Author: Ewan Kelly
Publisher: T&T Clark
Publication Date: 2012
Pages: 208
The purpose of this book is to enhance the quality of spiritual and pastoral care offered by ministers by fostering a reflexive caring relationship—the greatest asset for pastoral care. Offering oneself to other people in order to provide companionship along the road of life is an act which is both challenging and yet potentially life-enhancing.
It is a very long time since I have read a work of pastoral theology as rich, perceptive, and elegantly expressed as Personhood and Presence. Ewan Kelly is absolutely right on all three counts. The self is the best gift the caregiver has to offer. Acute self-awareness is needed to fully offer the gift. Such reflexivity is a moral imperative. This book has the power to inform and transform the reader's pastoral practice at the deepest level . . .
—Neil Pembroke, associate professor in practical theology at the University of Queensland, Australia
Ewan Kelly initially studied medicine and worked as a junior doctor before completing a theology degree and becoming ordained as a Church of Scotland minister. He currently works as program director for Healthcare Chaplaincy and Spiritual Care, NHS Education for Scotland, and as a part-time senior lecturer in pastoral theology at the University of Edinburgh.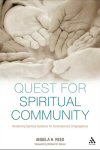 Quest for Spiritual Community: Reclaiming Spiritual Guidance for Contemporary Congregations
Author: Angela H. Reed
Publisher: T&T Clark
Publication Date: 2011
Pages: 208
Many churches recognize the importance of the genuine spiritual hunger in our time and are attempting to bridge the gulf between traditional religious institutions and the contemporary spiritual quest by revitalizing and retooling ancient spiritual practices. This book suggests that it is possible to relish the spiritual quest while honoring tradition and theological inquiry through practices such as spiritual guidance. It presents a sociological analysis of contemporary spirituality, case studies of congregations with spiritual guidance ministries, and reflection on historical practices and Protestant theological roots to explore the strengths and pitfalls of nurturing the contemporary spiritual quest in the average congregation. The resulting vision for congregation-based spiritual guidance incorporates practices that attend to person, community, and mission.
Reed's continual integration of the real-life experiences of the participants in congregational spiritual guidance helped make the text more personal . . .
—Journal of Spiritual Formation & Soul Care
Angela H. Reed is an assistant professor of practical theology and director of spiritual formation at George W. Truett Theological Seminary, Baylor University. She holds a PhD from Princeton Theological Seminary and has experience in spiritual direction and pastoral ministry.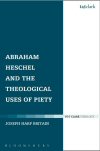 Abraham Heschel and the Phenomenon of Piety
Author: Joseph Harp Britton
Publisher: T&T Clark
Publication Date: 2013
Pages: 384
Piety is often regarded with a pejorative bias: a "pious" person is thought to be overly religious. Yet historically, the concept of piety has played an important role in Christian theology and practice. For Abraham Heschel, piety describes the contours of a life compatible with God's presence. While much has been made of Heschel's concept of pathos, relatively little attention has been given to the pivotal role of piety in his thought, with the result that the larger methodological implications of his work for both Jewish and Christian theology have been overlooked.
Grounding Heschel's work in Husserl, Dilthey, Schiller and Heidegger, Britton explores his phenomenological method of "penetrating the consciousness of the pious person in order to perceive the divine reality behind it." He goes on to consider the significance of Heschel's methodology in view of the theocentric ethics of Gustafson and Hauerwas and the post-modern context reflected in the works of Levinas, Vattimo, Marion and the Radical Orthodoxy movement.
This lucid, meditative study provides the key to Heschel's biblical thinking and develops substantial comparisons with Christian thinkers from Augustine, through Kant, Schleiermacher, Scheler, Heidegger, as well as Rowan Williams and postmodern theologians. The careful analyses of Dilthey and Levinas are especially welcome. Britton interprets the full range of Heschel's works and the critical literature with both sympathy and critical candor. This book is indispensable to grasp Heschel's phenomenology of piety which combines mysticism and ethics in a relational theology.
—Edward K. Kaplan, Kevy and Hortense Kaiserman professor in the humanities at Brandeis University, USA
Joseph Britton is the president and dean of the Berkeley Divinity School at Yale, where he teaches Anglican history and theology as the McFaddin Associate Professor of Pastoral Theology. He completed his doctoral studies at the Institut Catholique de Paris.