Heidi and Rolland Baker Collection (2 vols.)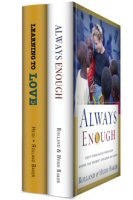 Overview
For over 30 years, Rolland and Heidi Baker have been living examples to the people of Mozambique of Jesus' love. Here they share their incredible true stories—when they learned to stop for the person in front of them, God unleashed his miraculous power to change lives. But God isn't moving only in distant lands. He's moving right where you are. If you are willing, he can—and will—do amazing things when you learn that love is as simple as stopping for the one right in front of you.
As you follow the adventures of missionaries Rolland and Heidi Baker in Mozambique—ravaged by civil war and famine to become one of the poorest places on earth—you'll be awed by God's limitless power and tender provision. This account of how he has enabled the Bakers to help many hundreds of Mozambique's children and start an astounding 5,000 churches will warm your heart and move you to tears. The simple practice of "ministering to the one" and choosing to trust God daily unleashes great power to change any situation. Witness what God is doing in one of the poorest nations on earth, and then invite him to work his miracles in your life.
With Logos Bible Software, Scripture references link directly to the Bibles in your library—both the original-language texts and English translations. Move quickly from the table of contents to your desired section, and search entire volumes and collections by topic, title, or Scripture reference.
Key Features
Details true stories of life on the mission field
Illustrates Heidi and Rolland Baker's philosophy of "ministering to the one"
Affirms God's miraculous works in the modern world
Praise for the Print Edition
It is a great privilege to know, love, and have served with Rolland and Heidi Baker. I know of no others who see so much of heaven's supernatural provision, who exercise such Kingdom authority, and who daily live in absolute dependence on the faithfulness of God. If you read their story with an open heart, it will forever change yours.
—Guy Chevreau, Catch the Fire, Inc.
In the fullest sense, Rolland and Heidi Baker are apostolic gifts to the Body of Christ. They teach, train, heal, pastor, and lead a historic, major move of the Holy Spirit in southeast Africa. But even more endearing than their leadership are their hearts for God and the hurting and poor. Theirs is truly a marriage and ministry that not only speaks of Christ Jesus, but exemplifies Christ Jesus.
—Marc A. Dupont, Mantle of Praise Ministries
Individual Titles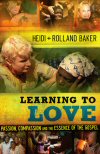 What does love look like? Love is food and comfort to a ten-year-old amputee, abandoned on the side of the road. Love is a new roof for an elderly widow installed before the rainy season. Love is sharing hope with the homeless man on your street corner. Love is not just an ideal. Love is action. Love looks like something. Because if you don't stop and help, who will?
More than any of their previous books, this one has the most to say about what Rolland and Heidi have learned about love—whether in Africa or wherever home might be: finding intimacy with Jesus, concentrating on the humble and lowly, being willing to suffer for love's sake, finding God's supply of utterly needed miracles, and walking in the unquenchable joy of the Lord. Every reader will find incredible challenge and refreshment in these pages.
Is God still in the business of miracles? Does he still multiply food, send financial resources where there were none, heal the sick, even raise the dead? Always Enough shows that all of these things, and more, happen today as they did in biblical times. Even the most desperate poverty, the most devastating illness and the most heart-wrenching grief are not beyond his help.
What God has done through the anointing of his Spirit in the lives of Rolland and Heidi Baker is truly miraculous. I know of no other work so pure and so motivated by the compassionate heart of God. This is not only the story of how God would take 14 people and one church and grow it in five years to more than 6,000 churches. It the story of how God would prepare his chosen instruments for the powerful faith-based ministry that is presently shaking 12 countries in southern Africa.
—Randy Clark, Global Awakening
Product Details
Title: Heidi and Rolland Baker Collection
Authors: Heidi Baker and Rolland Baker
Publisher: Baker
Volumes: 2
Pages: 384
About the Authors
Heidi and Rolland Baker are the founders of Iris Ministries and served as missionaries in Indonesia and Hong Kong before following God's call in 1995 to Mozambique. In the face of overwhelming need, the Bakers now watch God provide miraculously for well over 10,000 children every day through their ministry, and many more through the Iris network of more than 15,000 churches, Bible schools, primary schools, and remote outreach programs. They live in Mozambique, Africa.
More details about these resources