New Library of Pastoral Care (10 vols.)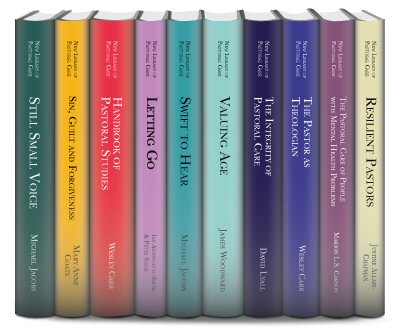 Overview
The New Library of Pastoral Care is designed to meet the needs of those concerned with pastoral care, whether clergy or lay, who seek to improve their knowledge and skills in this field. Personal stories and case studies will prove useful to any who wish to understand the role of the pastor in today's church. This collection draws upon research and experience from professional fields that particularly relate to pastors in their work: social work, counseling, psychotherapy, and community development. These volumes will clarify and strengthen the roles every pastor is sure to take on in ministry.
The Logos version makes this resource even more relevant, saving you time and strengthening your study. Scripture references appear on mouseover and link to your preferred translation. This collection fully integrates into your digital library, cross-referencing with your dictionaries and other reference tools for powerful searches.
Key Features
Theological and practical perspectives on pastoral care
Up-to-date research on best ministry practices
Stories from the lives of pastors and parishioners
Individual Titles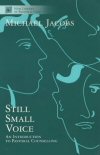 This best-selling volume has been fully revised and updated to take account of the latest thinking about the theory and practice of therapy and pastoral counseling. Based on decades of experience and filled with examples from his own ministry, Michael Jacobs' work discusses the unique role of the pastor and offers methods and exercises for counseling with compassion.
Michael Jacobs has written a book which, in terms of realistic and sound understanding, of sensitivity to the real needs of people, of proper encouragement and humility, could not be improved upon. I can think of no better book to recommend to those who are beginning to take the counseling task seriously. They will be given an excellent grounding, and will be spared many obvious and less obvious pitfalls.
—Theology
It is lucid, persuasive, and practical, firmly insisting that all those who dare to help others must start by seeking to understand—and love—themselves. The illustrative dialogue and events scattered across the pages offers fresh insight into what must be familiar ground for many readers feeling alone in the pastoral work they do. The chapters on beliefs and values are particularly valuable.
—Epworth Review
Michael Jacobs is a fellow of the British Association for Counseling and Psychotherapy. He has taught at the Institute of Health and Community Studies at Bournemouth University and is a practicing therapist.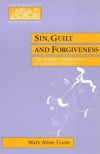 Sin, Guilt and Forgiveness: The Hidden Dimensions of a Pastoral Process
Author: Mary Anne Coate
Publisher: SPCK
Publication Date: 1994
Pages: 240
Most people will readily acknowledge that sin and guilt form an all-too-familiar part of what it is to be human. This appears to be true, whether or not these experiences are thought to have a religious connotation. Why is this? And why do some people find it relatively easy to accept forgiveness (whether human or divine), while others remain gripped by a sense of remorse? These are questions that confront all people involved in pastoral care, and Christian pastors in particular need to explore them thoroughly if they are to exercise that care with skill and discernment. Basing her observations on true stories, Mary Anne Coate examines both the theological and the psychological dimensions of the subject, leading the reader toward a robust understanding of the often hazardous journey from sin through guilt to forgiveness.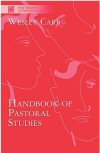 Wesley Carr's Handbook offers an authoritative and comprehensive introduction to the theology and practice of pastoral studies. It discusses group dynamics, applied psychology, sociology and ministry, church models, and more in detail. This is an accessible guide to the theological, psychological, and sociological aspects of pastoral care.
Wesley Carr is an Anglican priest who served as the dean of Westminster between 1997 and 2006. He was appointed a Knight Commander of the Royal Victorian Order upon his retirement, and has authored several books.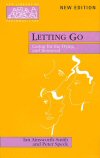 New multiprofessional approaches to care require that those in ministry develop a solid grasp of current models of grief. This volume outlines the latest research and thinking about grief and bereavement, covering the role of hospice, advance directives, near-death experiences, multicultural issues, palliative care, post-traumatic stress, alternative funerals, and more. Letting Go holds a central place within the pastoral literature for shepherds of the dying or bereaved.
Ian Ainsworth-Smith was chaplain to St. George's Healthcare NHS Trust in south London between 1973 and 2006. He taught extensively on bereavement and loss, and ethics. Since his retirement to Somerset, Ian has been active in several local parishes and as the advisor for hospital chaplaincy in the diocese of Bath and Wells. He continues his involvement with medical ethics, teaching junior doctors, and is chairman of the Cornwall and Plymouth Research Ethics Committee. He is a canon emeritus of Southwark Cathedral and was awarded the MBE in 2006 for services to the National Health Service.
Peter Speck has served as a hospital chaplain and university professor. He was awarded the Lambeth Degree by the Archbishop of Canterbury for his contributions to the church in the field of hospice and palliative care.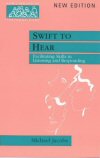 Swift to Hear: Facilitating Skills in Listening and Responding
Author: Michael Jacobs
Publisher: SPCK
Publication Date: 2000
Pages: 192
Basic listening skills are at the heart of all communication, especially pastoral encounters. In this updated edition of Swift to Hear, Michael Jacobs addresses listening and responding skills, describing the process of communication itself. Learning to listen—to hear what a person is really saying—is of paramount importance in any counseling situation; if practitioners can enhance these skills they will be far more effective. Clear explanations and numerous exercises make this an excellent book for training in all fields of pastoral work.
Michael Jacobs is a fellow of the British Association for Counseling and Psychotherapy. He has taught at the Institute of Health and Community Studies at Bournemouth University and is a practicing therapist.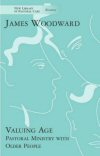 With a strong focus on pastoral care and practical theology related to age and aging, this book will help caregivers in many different settings understand the elderly and the issues they face. In particular, it examines how theories of age relate to our experience, and how such experience might challenge and shape our theologies. Shared commitment to lifelong learning can help our ministry to be reflective and wise; it can broaden our imagination with sympathy. Valuing Age is grounded in the experiences of older people—their hopes and fears, their problems and possibilities. Each chapter includes exercises for further reflection, and notes that point to related readings.
This book is desperately needed. James Woodward's study is masterful, informed, compassionate, theologically articulate, and pastorally compelling . . . It is a compelling vision of a church in which older people really are valued and served.
—Reverend Ian Markham, dean and president, Virginia Theological Seminary
This scholarly and accessible book is born out of the experience of a priest/pastoral theologian working in a community of older people . . . This book is a must read not only for those working with seniors, but for all of us to better understand the third stage of life.
—Reverend Abigail Rian Evans, professor, Princeton Theological Seminary
James Woodward has spent the last 10 years lecturing, writing, and teaching about the needs of older people. This book is a profound challenge to both church and society. How do we respond to an older population? How does the Church think about outreach, mission, and evangelization amongst older people?
—Reverend David Urquhart, bishop, Birmingham, UK
James Woodward trained for ministry in the Anglican Church at Westcott House, Cambridge. Ordained in 1985, he has worked as a curate, a bishop's chaplain, a hospital chaplain, and a parochial minister. He has taught and supervised at several universities. Between 1998 and 2009 he served as the head of the Foundation of Lady Katherine Leveson, the vicar of Saint Mary's Church, and the director of the Leveson Center for the Study of Aging, Spirituality, and Social Policy. In April 2009, he was installed as canon of Saint George's Chapel in Windsor. He is the author of Befriending Death and Services for Weekdays.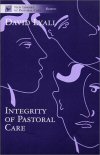 What is the place of care and counseling within the broader context of the work of the church? This study of pastoral care gives context and perspective to the recent explosion of pastoral counseling. While pastoral care can draw upon the insights of secular therapies, it has its own integrity, rooted in the life and worship of Jesus Christ. The theological importance of pastoral care is thus made central. This book offers an important manifesto for ministry, and the need to hold in balance the practical and the theological. Drawing upon a wide range of case material, David Lyall sets out a theology and practice of pastoral care, affirming the importance of the Christian narrative amid the realities of postmodern society.
David Lyall is the senior lecturer in Christian practical theology at the University of Edinburgh. He has served as a minister of the Church of Scotland and a hospital chaplain.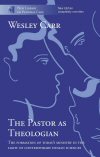 This book guides ministers and those in training toward a way of integrating theology, pastoral activity, and personal faith. The new discipline of practical theology has grown in importance, and The Pastor as Theologian offers explanations and exercises that will help today's pastors apply biblical teachings and Christ's example to their counseling and care ministries.
Wesley Carr is an Anglican priest who served as the dean of Westminster between 1997 and 2006. He was appointed a Knight Commander of the Royal Victorian Order upon his retirement, and has authored several books.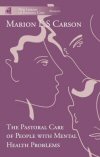 As a minister or pastoral worker, it is highly likely that, at some point, you will find yourself caring for people, and the families of people, with psychiatric problems. The Pastoral Care of People with Mental Health Problems provides an invaluable resource to help you provide the best care for those suffering from the most common problems: depression, Alzheimer's disease, eating disorders, addiction to drugs or alcohol, post-traumatic stress disorder, bipolar disorder, schizophrenia, and anti-social personality disorder. As well as outlining the main psychiatric conditions and their treatments, author Marion Carson examines ethics and the particular issues facing pastoral workers. With a wealth of pastoral illustrations, the book offers practical advice and guidance for the care of individuals and families who find their lives turned upside down by psychiatric illness.
Marion Carson worked for many years as a psychiatric nurse in Glasgow, and later managed a hostel for patients discharged from long-term psychiatric care. After earning a PhD in New Testament studies from the University of Glasgow, she took up the post of lecturer in New Testament pastoral care at the International Christian College. She regularly lectures on mental health issues.

How can I edify others during life's difficulties? How can I cope when I'm overwhelmed with the demands of helping others? Resilient Pastors is a book for anyone who asks these questions, particularly in the context of Christian discipleship and ministry. Justine Allain-Chapman's thoughtful book draws upon the stories and themes of Christian theology and tradition, contemporary research into resilience, and the insights of psychology to help people make sense of the personal costs of pastoral care. This book is an important resource for pastors, written to help them recognize the dynamics of developing their own resilience, as well as enabling them to strengthen others.
Original and thought-provoking for those in ministry and those who train and support them. Resilience is needed to minister at challenging times.
—Reverend Christopher Lowson, bishop of Lincoln
This is a book to be read by anyone who is actively engaged in living, or helping others to live, with adversity. Struggling with life is not to be avoided, but embraced as an experience of the wilderness that can make us resilient and give us inner depth and strength. I heartily commend this exploration of the theme of resilience, drawing as it does on the wisdom of the Christian tradition which has so much to say to the world of today.
—Reverend Dr. Frances Ward, dean, Saint Edmundsbury
Justine Allain-Chapman trained for ministry in the Church of England at Lincoln Theological College. She was formerly a curate and vicar in south London, and now serves as vice principal of the South East Institute for Theological Education, where she teaches missiology and practical theology.
Product Details
Title: New Library of Pastoral Care
Publisher: SPCK
Volumes: 10
Pages: 2,192