Miner Raymond's Systematic Theology (3 vols.)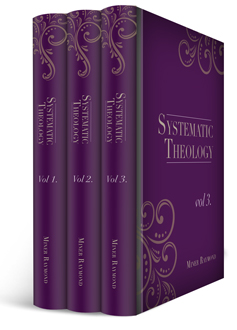 Miner Raymond's Systematic Theology (3 vols.)
•
Runs on Windows, Mac and mobile.
Overview
Often studied inseparably from fellow Methodist theologians Richard Watson and Thomas Ralston, Miner Raymond was a powerful voice in the formation and dictation of Methodist beliefs. Raymond took a Wesleyan-Arminian approach to systematic theology, compiling an early-American look at Methodist teaching. Raymond's Systematic Theology was the very first of its kind for the Methodist Church. His discussions of apologetics, anthropology, soteriology, and ecclesiology have had a profound and permanent impact on the Wesleyan heritage we see today.
For several decades, Raymond's Systematic Theology was the only complete system of theology indigenous to American Methodism, which was continually informed by English Methodist theologians throughout the nineteenth century. Raymond's work was overshadowed by William Burt Pope's comparable Compendium of Christian Theology (which was also originally titled Systematic Theology), published in 1879. Still essential to any Methodist or Arminian bibliography, Miner Raymond's work is key to understanding the history of both traditions.
With Logos Bible Software, you can get even more out of this systematic reference work. You'll easily discover important information you wouldn't find otherwise by performing searches through all three volumes. Scripture references link directly to the original language texts and your preferred translation. Miner Raymond's Systematic Theology incorporates itself into your Logos ecosystem, appearing in other work's cross-references and linking directly to the sources it cites—enhancing the value of your entire library.
Key Features
Presents the earliest American Methodist system of theology
Compiles over 1,500 pages of solid, Methodist systematic theology
Predates William Burt Pope's own systematic theology
Praise for the Print Edition
[Miner Raymond's writing] deserves special notice as indicative of the developments of the Evangelical Arminian theology.
—The Southern Presbyterian Review
Dr. Raymond's . . . chief aim was to meet the wants of theological students, untrained ministers, and influential laymen.
—The Methodist Review, vol. 41
Methodism, in its more theoretical and metaphysical aspects, is to be found in Dr. Miner Raymond's three-volume work.
—Homiletic Review, vol. 37
Individual Titles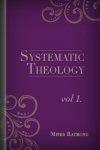 The first volume of Miner Raymond's Systematic Theology contains the first two books: Apologetics and Theology Proper.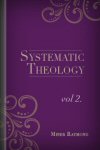 The second volume of Miner Raymond's Systematic Theology offers three more books, namely Anthropology, Soteriology, and Eschatology. His work on Anthropology covers the early Methodist belief on original sin, which has received the most attention out of any subject in these three volumes.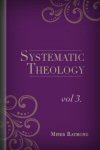 The final volume in Miner Raymond' Systematic Theology concludes with a thorough treatment of ethics and an orderly construction of Methodist ecclesiology. His treatments of church polity, episcopacy, and baptism were early topics of controversy during this period in Methodist history.
Product Details
Title: Miner Raymond's Systematic Theology
Author: Miner Raymond
Publisher: Hitchcock & Walden
Volumes: 3
Pages: 1,581
About Miner Raymond
Miner Raymond (1811–1897) graduated from the Methodist Academy in Wilbraham, Massachusetts, in 1833 and immediately joined the academy's faculty. In 1848, he joined the New England Conference of the Methodist Episcopal Church to serve pastorates in Boston. Ten years later, he went back to the Methodist Academy to take up a position as its principal, where he remained for 16 years. In 1864, he was elected to the chair of systematic theology at Garrett Biblical Institute, becoming the institute's first systematic theology professor; he remained at Garrett until he retired in 1895.
More details about these resources