Hearers and Doers: A Pastor's Guide to Growing Disciples Through Scripture and Doctrine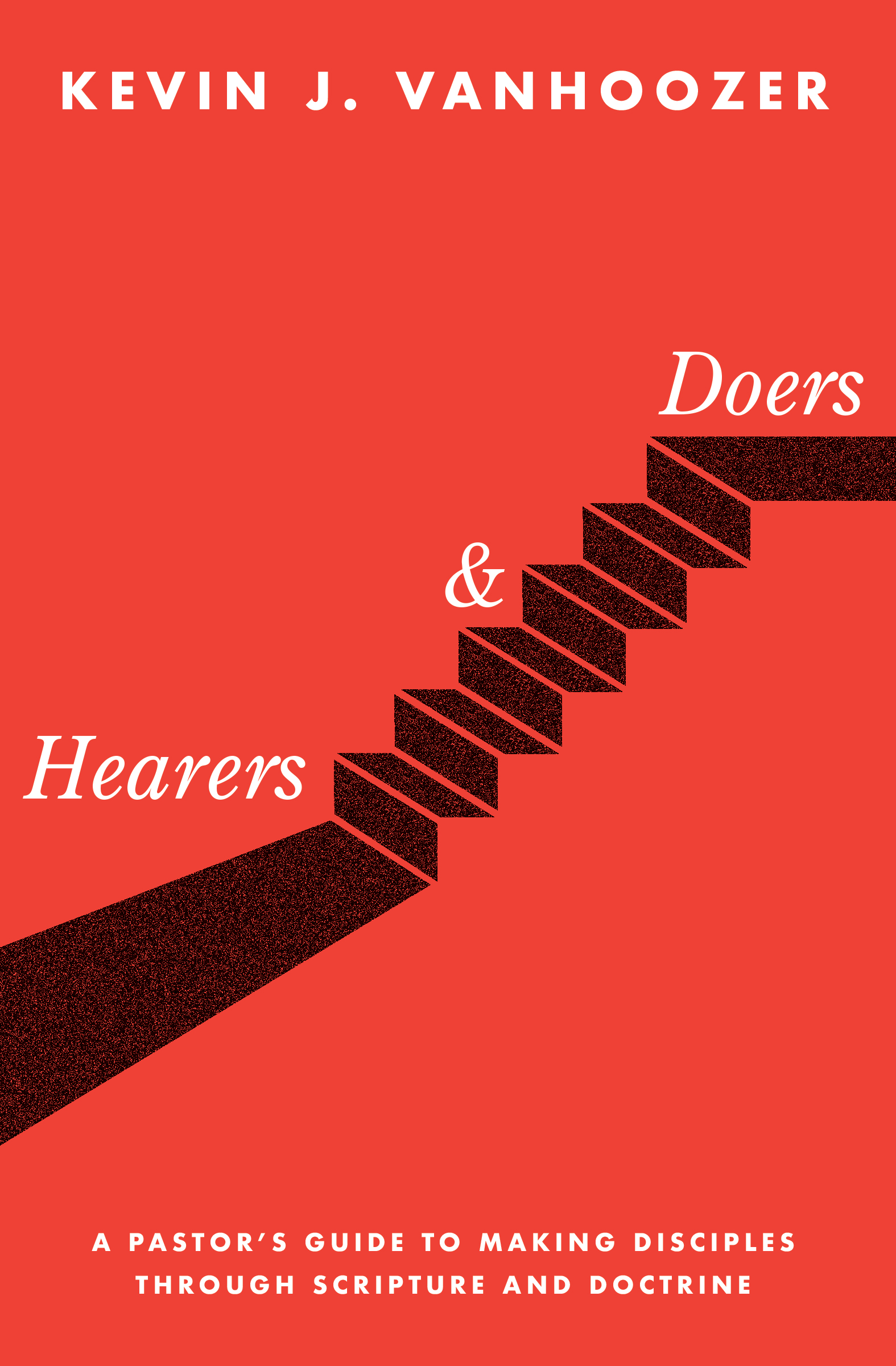 Hearers and Doers: A Pastor's Guide to Growing Disciples Through Scripture and Doctrine
Runs on Windows, Mac and mobile.
Your Custom Discount
Reg. Price $19.99
Sale Price $14.99
Your Price $14.99
You Save $5.00 25%
Your Price
What's Pre-Pub?
$14.99
Sound, Scriptural Doctrine
The foundation of discipleship is sound, scriptural doctrine.
The value of sound doctrine is often misunderstood by the modern church. While it can be dry and dull, when it flows from the story of Scripture, it can be full of life and love. This kind of doctrine, steeped in Scripture, is critical for disciple-making. And it's often overlooked by modern pastors.
In Hearers and Doers, Kevin Vanhoozer makes the case that pastors, as pastor-theologians, ought to interpret Scripture theologically to articulate doctrine and help cultivate disciples. scriptural doctrine is vital to the life of the church, and local pastor-theologians should be the ones delivering it to their communities.
With arresting prose and striking metaphors, Vanhoozer addresses the most pressing problems in the modern church with one answer: teach sound, scriptural doctrine to make disciples.
Praise for Hearers and Doers
In Hearers and Doers, Kevin Vanhoozer shows us what it looks like when the Christian church 'does' the truth, when our making of disciples includes the waking of disciples—waking us up to the metaphors and myths of our secular age so we can follow Christ with faithfulness and passion. A splendid book that brings together biblical exegesis, theological reflection, and cultural analysis—all for the sake of the church.
—Trevin Wax, director for Bibles and reference at LifeWay Christian Resources; author of Eschatological Discipleship and This Is Our Time
In an age where theology is often overlooked and discipleship ignored, Kevin Vanhoozer has given the church a masterpiece on what it means to know and follow Jesus. Vanhoozer offers a vision of discipleship that is holistic—involving culture, practices, tradition, and the imagination—but that highlights the importance of doctrine and Scripture in the calling to become like Christ. In Hearers and Doers, we have a world-class theologian who has written a clear and compelling message about one of the most important topics. I hope every pastor reads this book, and I know that it will help Christ's people to be conformed to his image.
—Jeremy Treat, pastor for preaching and vision at Reality LA; adjunct professor of theology at Biola University
It has become cliché to say that North American Christianity is a mile wide and an inch deep, but it's true. While expressions of evangelical Christianity are widespread in American culture and society, the actual depth and substance of our lives is, sadly, rather thin. We can fill big churches, but we struggle to grow godly men and women who are both hearers and doers of the word! Enter Kevin Vanhoozer and this marvelous book, Hearers and Doers. As a pastor who, like Kevin, loves Scripture, theology, and the church, I can say that this is just the tonic we need. Discipleship driven by substantive scriptural reflection on the truth revealed in Christ—what a novel idea! Get two copies of this book: one for you and one for a friend. Highly recommended!
—Todd Wilson, president, The Center for Pastor Theologians
Contents
From Doctrine (Christ for Us) to Discipleship (We for Christ)
Part 1: Warming Up: Why Discipleship Matters

The Role of Theology in Making Disciples: Some Important Preliminaries
Whose Fitness? Which Body Image? Toward Understanding the Present North American Social Imaginary
From Hearing to Doing: First Steps in Making Disciples "Fit for Purpose"
Doctrine for Discipleship: From Body Building to Building Up the Body of Christ

Part 2: Working Out: How Discipleship Works

Creatures of the Word: The Pastor as Eye Doctor (and General Practitioner) of the Church
Company of the Gospel: The Disciple as Member of the Church
Communion of Saints: The Disciple as Catholic Christian
Children of God: The Disciple as Fitting Image of Jesus Christ

"Now We Are Fit": Discipleship to the Glory of God
Product Details
Title: Hearers and Doers: A Pastor's Guide to Growing Disciples Through Scripture and Doctrine
Author: Kevin J. Vanhoozer
Publisher: Lexham Press
Publication Date: 2019
Page Count: 136
Format: Logos Digital, Hardcover
Trim Size: 5.25x8
ISBN: 9781683591344
About Kevin J. Vanhoozer
Kevin J. Vanhoozer (PhD, Cambridge University) is Research Professor of Systematic Theology at Trinity Evangelical Divinity School. He is the author of several books, including Faith Speaking Understanding: Performing the Drama of Doctrine and Biblical Authority after Babel: Retrieving the Solas in the Spirit of Mere Protestant Christianity, both Christianity Today Theology Books of the Year (2015, 2017). He is married and has two daughters.