Church of God Digital Library Collection 12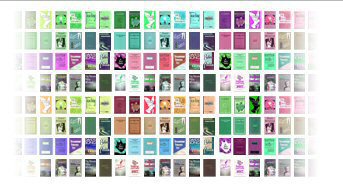 Overview
The Church of God Digital Library, which includes some of Gospel Trumpet/Warner Press' most popular works, provides an exciting understanding of the theology and spirituality that drives the Church of God (Anderson, Indiana). This collection is the perfect combination of theologies, biographies, and commentaries for in-depth Bible study from a Church of God perspective.
Church of God Digital Library includes numerous authors who have contributed to the understanding of God's call upon His church to holiness and unity. Many of these authors have spoken to the present-day thirst for an experiential relationship with God through salvation and sanctification. These works provide a tremendous understanding to biblical spirituality.
Interactivity and ease-of-use have increased with a fresh new format that guides the user through the entire software program. Read books, print study guide material, create word studies, reports, lists, and much more.
Key Features
Easily find the truths of God's Word through verse-by-verse teachings of the Bible
Customize searches, word studies, prayer lists, and your own Bible reading plan
What used to take hours of study and research can now be done in minutes!
Individual Titles
J Grant Anderson
Sex Life and Home Problems, 1921
Maurice Berquist
The Doctor Is In (text only version), 1981
When Divorce Strikes, 1982
When Financial Pressure Becomes Unbearable, 1983
When Nothing Seems to go Right, 1983
When Someone Hurts You, 1983
When the Bible Seems Confusing, 1983
When You Feel Like a Misfit, 1983
When You Feel Rejected by Family, 1982
When You Lose a Loved One, 1983
When You Need a Friend, 1983
When You Need Direction, 1983
When You Seek Healing, 1982
When You Pray … and Nothing Happens, 1983
Boyce Blackwelder
The NT Standard of Christian Unity, 1938
An Investigation of the Phrase Yom Yahweh, 1944
Axchie A. Bolitho
Living Testimony of Love
To the Chief Singer, 1942
Barry L. Callen
Faithful in the Meantime, 1997
God as Loving Grace, 1996
Contours of a Cause, 1995
Everett I. Carver
The Promise of the Father, 1963
When Jesus Comes Again, 1979
Green, John L.
Pioneer Evangelists of the Pacific NW, 1940
Earl L. Martin
The Wondrous Cross, 1946
You Can be a Christian, 1956
James E. Massey
The Responsible Pulpit, 1974
Donald W. Neace
The Expanded Editorials, 2005
Warren C. Roark
Light on the Christian's Path, 1949
F. G. Smith
What the Bible Teaches (original 1914 edition), 1914
Study Committee
Biblical Guidelines for the Local Church, 1986
Effie M. Williams
Trials and Triumphs of Eva Grant, 1936
Product Details
Title: Church of God Digital Library Collection 12
Publisher: Gospel Trumpet/Warner Press
More details about these resources
Show More