Paul Evans Collection (2 vols.)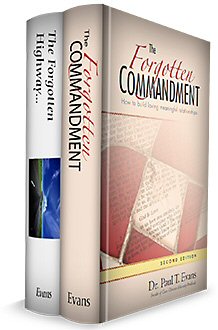 Overview
The Paul Evans Collection (2 vols.) brings together two important subjects in Christian living: relationships and integrity. In a world where these two topics are rarely touched upon, this collection emphasizes the importance of sincere relationships with not only fellow Christians, but with God. Author Paul Evans directs your focus heavenward as he challenges you to build loving and meaningful relationships and live a life of integrity. He also provides practical tools to help you grow spiritually.
With the Logos edition of the Paul Evans Collection you have an abundance of resources that offer applicable and insightful material for your study. You can easily search the subject of relationships or integrity and access an assortment of useful resources and perspectives from a variety of pastors and theologians.
Key Features
Emphasizes the importance of relationships and integrity
Provides practical helps
Challenges you to live the Christian life God intended
Individual Titles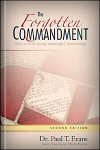 "You'll never see me in a church again!" This comes from being wounded and hurt in church. At one time church was fulfilling and exciting, inviting you to get involved, build some friendships, and participate in something meaningful. And slowly it begins to happen. Things are not quite like you first perceived them and in getting close to others, relationships just go sour. Relationships are very important to God. They are a priority to Him. This book is all about building loving and meaningful relationships for real.
The greatest deficiency of the modern-day church is that little or nothing is understood about the ultimate and most important purpose of God and what it really means to love one another. Learning how to regularly practice this kind of love in life has the potential for changing the course of modern history! The "forgotten commandments" that you hold in your hand is like a modern word of prophesy for every believer in Christ.
Don't let this opportunity slip away from you. Take it, read it, and apply it in your life; then you will know just how important this message is for our generation! Now you can begin the journey of your life to join many others in fulfilling the Great Commandment. Are you willing?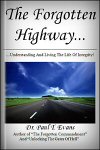 The story is told of a regiment of Roman soldiers who were directed to torture and execute Christians for their faith in the first century. It was in the wintertime and they would strip the believers naked and place them out on a frozen lake to freeze to death. If any would deny their faith, they would be allowed to live. On one particular night, there were several families of Christians who quietly sang songs of faith as they were dying on the ice. The story was told that one of the Roman soldiers broke rank and as he walked out on the ice, disrobed, called Jesus Christ His Lord, and joined the doomed believers to sing and die. Under great protests by his fellow companions, he continued his stance with the others. In less than an hour, one-by-one other soldiers joined their friend on the ice, disrobing and committing their lives to Christ. As the hours passed, the voices began to be silenced through the frozen death. The last Roman soldier on the ice before he died was asked by those who had not joined them, "Why have you done this foolish deed?" He quietly replied, "I would rather die as a Christian with integrity, than to live a life that is nothing but a lie!"
The cry for integrity continues to ring out in our day. Actually, the basic need for integrity in the lives of people has existed from the beginning of time. The essential nature of all mankind demonstrates three foundational problems that create this cry for integrity: pride, sexual lust, and greed. They have intrinsically debilitated mankind's heart and have led many astray to be lost from the highway of integrity. The blessing of life has been lost!
Integrity is often viewed by modern man as a deficit in character rather than the avenue of great blessing from God. The Forgotten Highway is the response to the cry of a lifetime. It will bring truth and hope to light for all of us to be challenged and to know how to live a life of integrity! It will stir up the conviction in our heart that it would be better to die as a Christian with integrity rather than to live the life of a lie!
Product Details
Title: Paul Evans Collection
Author: Paul Evans
Volumes: 2
Pages: 368
About Paul Evans
Dr. Paul Evans has uniquely blended the two disciplines of spirituality and psychology in both training and practice. He holds a B.Min. from Florida Baptist College in Graceville, Florida, and a M.Div. from Fort Worth, Texas, pastoring churches in Florida and Texas since 1978. He also is a licensed Christian marriage and family therapist and a certified pastoral addictions counselor in the State of Florida. He holds a Ph.D. in the field of psychology with the Commonwealth Open University in the British Virgin Islands.
Dr. Evans is the founder of the Grace Christian Fellowship movement, sits in the office of Apostle over Grace Christian Fellowships Worldwide, and is currently the senior pastor of Grace Christian Fellowship of Brevard in Melbourne, Florida. He is also the director of Outreach Services for the Community Behavioral Health Center in Brevard County, where he has held that position for over twenty years.
More details about these resources