Swords and Plowshares: American Evangelicals on War, 1937–1973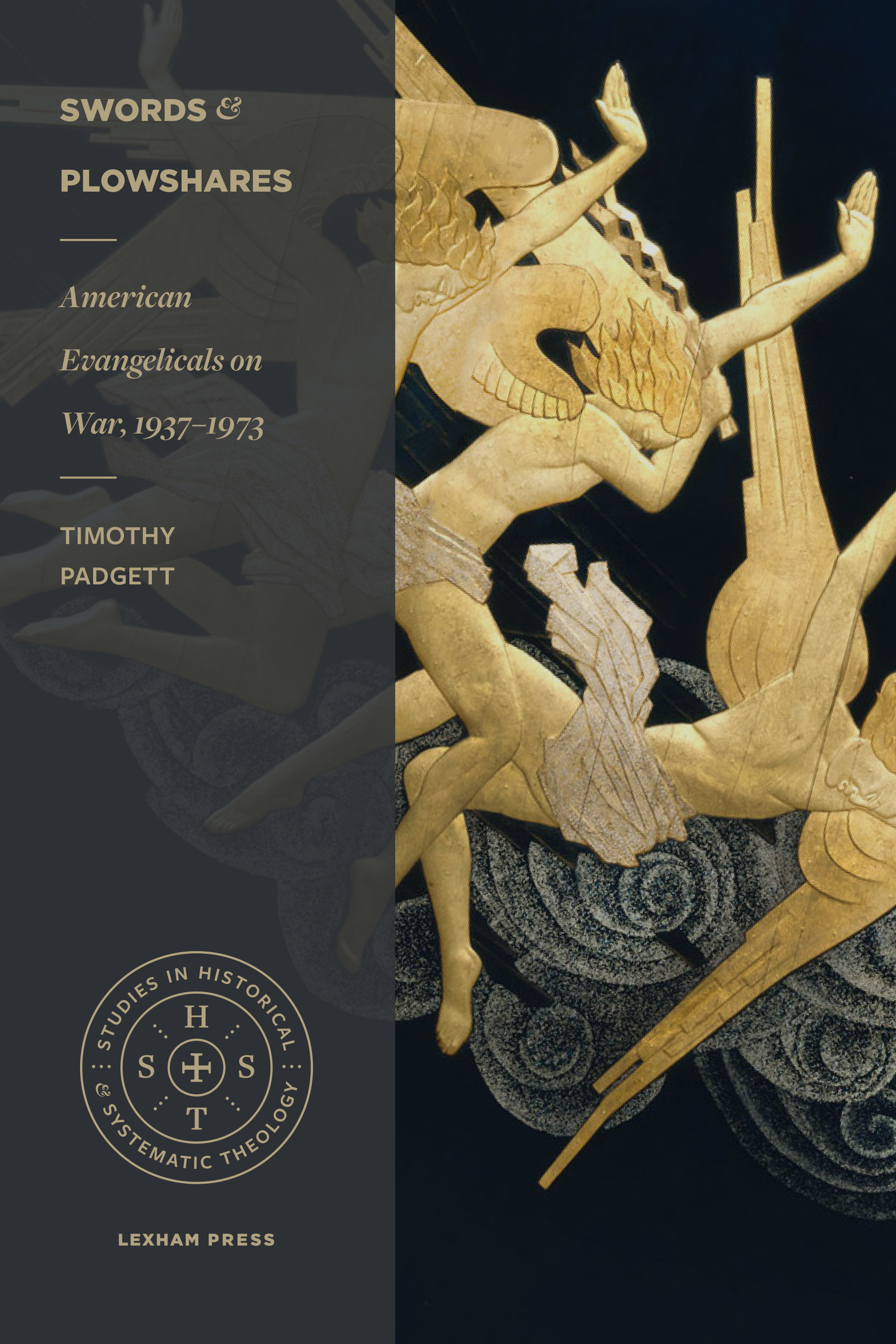 Swords and Plowshares: American Evangelicals on War, 1937–1973
•
Runs on Windows, Mac and mobile.
American Evangelicals on War
Evangelicals are warmongering nationalists—right?
Many assume that evangelicals have always shared the ideology and approach of the Moral Majority. But the truth is much more complex. Historically, evangelical rank and file have not held to one position about war; instead, they are strewn across the spectrum from love of peace to glorying in war.
In Swords and Plowshares, Timothy Padgett complicates our common perceptions of evangelical attitudes towards war and peace. Evangelical leaders regularly wrote about the temporal and eternal implications of war from World War II to the Vietnam War. Padgett allows us to see firsthand how these evangelicals actually spoke about war and love of country.
Instead of blind ideologues we meet concerned people of conviction struggling to reconcile the demands of a world in turmoil with the rule of the Prince of peace.
Praise for Swords and Plowshares
Swords and Plowshares is full of surprises, overturning the standard conceptions and misconceptions about Evangelicals and war. Focusing on World War II, Korea, and Vietnam, author Timothy Padgett explores what Evangelical writers during these years said about America, America's enemies, war, and the end times. Highly recommended for Evangelicals and critics of Evangelicals.
—Bruce Riley Ashford, Provost and Professor, Southeastern Baptist Theological Seminary; author of Letters to an American Christian, Every Square Inch, and One Nation under God
Historians who correct false and damaging perceptions of individuals or groups engage in commendable acts of generosity. Timothy Padgett is one such historian. In the present work he successfully corrects the wide-spread historiography that Evangelical Christians from 1937 to 1973 were quite simply mindless military hawks. According to this claim Evangelicals uncritically accepted any military policy or action of the American government. With clear prose and a very impressive use of primary sources, Padgett demonstrates this contention is simply without merit. Padgett's well-crafted study, therefore, constitutes a marvelous contribution to any fair-minded quest to understand Twentieth-Century American Evangelicalism. For this reason as well as others the volume deserves a wide-readership.
—John D. Woodbridge, Research Professor of Church History and the History of Christian Thought, Trinity Evangelical Divinity School
In many corners of the world, white American evangelicals are viewed as God-and-country hawks, blind supporters of their nation's military-industrial complex. But in this thought-provoking book, historian Timothy Padgett demonstrates that, from the time of World War II to Vietnam, the reality was rather more complicated. At their best, the most insightful evangelicals he features thought carefully and critically about their nation's wars and related foreign policy. They published support for the United States government. But they also criticized it—time and time again—based on teachings in the Bible. In their best-known magazines, they claimed allegiance more to God than to country.
—Douglas A. Sweeney, Distinguished Professor of Church History and the History of Christian Thought, Trinity Evangelical Divinity School
Studies in Historical and Systematic Theology
Studies in Historical and Systematic Theology is a peer-reviewed series of contemporary monographs exploring key figures, themes, and issues in historical and systematic theology from an evangelical perspective.
Learn more about the other titles in this series.
Contents
Introduction
Prelude to War, 1937–1941
The Conflagration, 1942–1945
Plowshares Into Swords, 1946–1949
Turning East, 1950–1953
A Tense Peace, 1954–1958
Battles Near and Far, 1959–1963
Almost Armageddon, 1964–1968
The End of War, 1969–1973
Conclusions
Product Details
Title: Swords and Plowshares: American Evangelicals on War, 1937–1973
Author: Timothy Padgett
Series: Studies in Historical and Systematic Theology
Publisher: Lexham Press
Publication Date: 2018
Pages: 320
Format: Logos Digital, Paperback
Trim Size: 6x9
ISBN: 9781683591061
About Timothy Padgett
Timothy D. Padgett (PhD, Trinity Evangelical Divinity School) is the Managing Editor of BreakPoint.org with the Colson Center for Christian Worldview. His research interests focus on the way Christians argue for diverse viewpoints while sharing a common biblical foundation—particularly regarding the relationship between church and state, Christ and culture, and war and peace.
More details about this resource