Innovative Church Planting: Marketplace, Millennials, & Mission (1 hour course)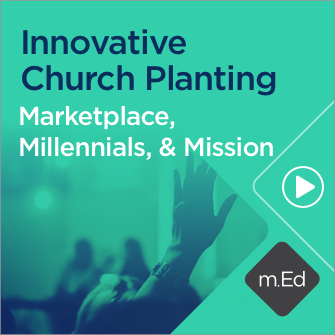 Innovative Church Planting: Marketplace, Millennials, & Mission (1 hour course)
•
Runs on Windows, Mac and mobile.
Your Custom Discount
Reg. Price $29.99
Sale Price $18.99
Your Price $18.99
You Save $11.00 36%
Your Price
What's Pre-Pub?
$18.99
Overview
This course explores innovative approaches to church planting through missional engagement with the unchurched and dechurched in the marketplace. Practical examples are provided along with biblical, theological, and historical foundations for sound practice.
Learning Objectives
Upon successful completion you should be able to:
Discover new possibilities for church planting in your own community
Grasp the biblical and theological basis for entrepreneurial church planting
Recall historical lessons for engaging faith in the marketplace
Identify characteristics of successful innovative church planters
Course Outline
1: Innovative Church Planting: Present Need and Starting Points
2: Biblical and Theological Foundations
3: Rediscovering Historical Examples
4: Contemporary U.S. Examples
5: Lessons from around the World
6: Innovative Church Planter Paradigm and Characteristics
Product Details
Title: Innovative Church Planting: Marketplace, Millennials, & Mission
Instructor: Jay Moon
Publisher: Lexham Press
Publication Date: 2017
Product Type: Logos Mobile Education
Resource Type: Courseware, including transcripts, audio, and video resources
Courses: 1
Video Hours: 1
About the Instructor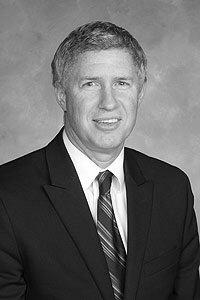 W. Jay Moon is professor of evangelism and church planting and codirector of the Office of Faith, Work and Economics at Asbury Theological Seminary. Previously, he was a missionary with Sudan Inland Mission (SIM) for thirteen years, where he was engaged in church planting and water development in Ghana, West Africa. He has been a member of church planting teams in the U.S. and has been involved in missional efforts with Native Americans and urban at-risk communities. Combining entrepreneurial lenses from his MBA studies along with cutting edge missiology, he articulates creative approaches to reaching the unchurched and dechurched, particularly millennials in the West. He is the author of three books, including the forthcoming Intercultural Discipleship: Learning from Global Approaches to Spiritual Formation.