Best Resources on
1 Peter
First Peter is about maintaining hope in the midst of suffering. Because Jesus himself suffered, and because God can be trusted to put all things right, Peter counsels believers to maintain their faith in Jesus. Believers should do so even when they are being persecuted, mocked, and misunderstood; they should also imitate Jesus by enduring unjust suffering with grace. Hardships are bound to come in this life, but they do not have the last word.
—Faithlife Study Bible, Lexham Press
Everything You Need to Study & Teach 1 Peter
Expository Preaching Kits are curated resources all focused on helping you teach a single book of the Bible—keeping you prepared without weighing you down.
Best Commentaries on 1 Peter
Karen H. Jobes, Baker Exegetical Commentary on the New Testament (BECNT), Baker, 2005, 384 pp.
Karen H. Jobes provides a fresh, insightful commentary on 1 Peter that will help students and pastors understand and apply this important letter to the world in which we live. Throughout the commentary, Jobes emphasizes the Christian's relationship to culture and the place of suffering in the Christian life. She also presents a new suggestion about the original recipients of the letter, highlights the insights provided by the use of the Septuagint in the letter, and challenges prevailing assumptions about the nature of the Greek in the letter.
Level: Advanced
Type: Technical
I. Howard Marshall, IVP New Testament Commentary (IVPNTC), InterVarsity Press, 1991, 184 pp.
As a young church in a hostile environment, Peter's first readers found in his letter encouragement, not just for facing suffering, but for living responsibly in the world as faithful disciples of Jesus Christ. Christians today will also find in Peter's letter a wealth of practical counsel on how to conduct themselves in family and social life, as well as in relation to a society that makes it tough to follow Jesus Christ. In this invigorating volume from one of today's leading evangelical scholars, readers will find an introduction that discusses the letter's form, authorship, destination, and primary theological themes, followed by passage-by-passage commentary that always seeks to answer the question of what the text means for us today as well as what it meant for its original hearers.
Level: Intermediate
Type: Expository
Thomas R. Schreiner, New American Commentary (NAC), B&H, 2003, 497 pp.
Highly respected biblical scholar and theologian Thomas R. Schreiner guides readers through the practical yet profound epistles of 1 & 2 Peter and Jude. Focusing on their message that love manifests itself in godly living and that right doctrine must be matched by Christlike lives, he presents a thorough section-by-section exposition of the intrinsic theological and exegetical concerns.
Level: Intermediate
Type: Expository
J. Ramsey Michaels, Word Biblical Commentary (WBC), Thomas Nelson, 1988, 420 pp.
Presenting some of the most unique problems in the New Testament, 1 Peter requires a vast knowledge of the classical world and the New Testament documents. J. Ramsey Michaels' work on 1 Peter provides a tour through all of the relevant historical data, examining the circumstance that gave rise to Peter's exhortations. He provides analysis of textual problems and draws out implications of the epistle for contemporary life.
Level: Advanced
Type: Technical
Wayne A. Grudem, Tyndale New Testament Commentaries (TNTC), InterVarsity Press, 1988, 239 pp.
In 1 Peter, explains Wayne Grudem, readers are encouraged to grow in their trust in God and their obedience to him throughout their lives, but especially when they suffer. "Here is a brief and very clear summary both of the consolations and instructions needful for the encouragement and direction of a Christian in his journey to heaven, elevating his thoughts and desires to that happiness, and strengthening him against all opposition in the way, both that of corruption within, and temptations and afflictions from without," says Archbishop Robert Leighton in the introduction.
Level: Basic
Type: Devotional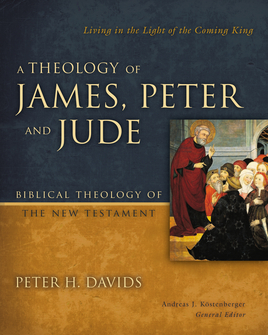 Peter Davids offers a comprehensive study of the General or Catholic Epistles of James, 1–2 Peter, and Jude, which are often insufficiently covered in more general New Testament introductions, theologies, and surveys. Before discussing a theology of each of the four letters, Davids first deals with their common aspects—their shared background in the Greco-Roman world and a similar Christology, view of the source of sin, and eschatology—thus justifying their being treated together. In the chapters that follow, Davids embarks upon a theological reading of each letter informed by its social-rhetorical understanding—what they meant in the context of their original cultural settings—including: a survey of recent scholarship, a discussion of relevant introductory issues, a thematic commentary, a treatment of important theological themes, and a discussion of the place of the letter in the biblical canon and its contribution to New Testament theology.
Learn more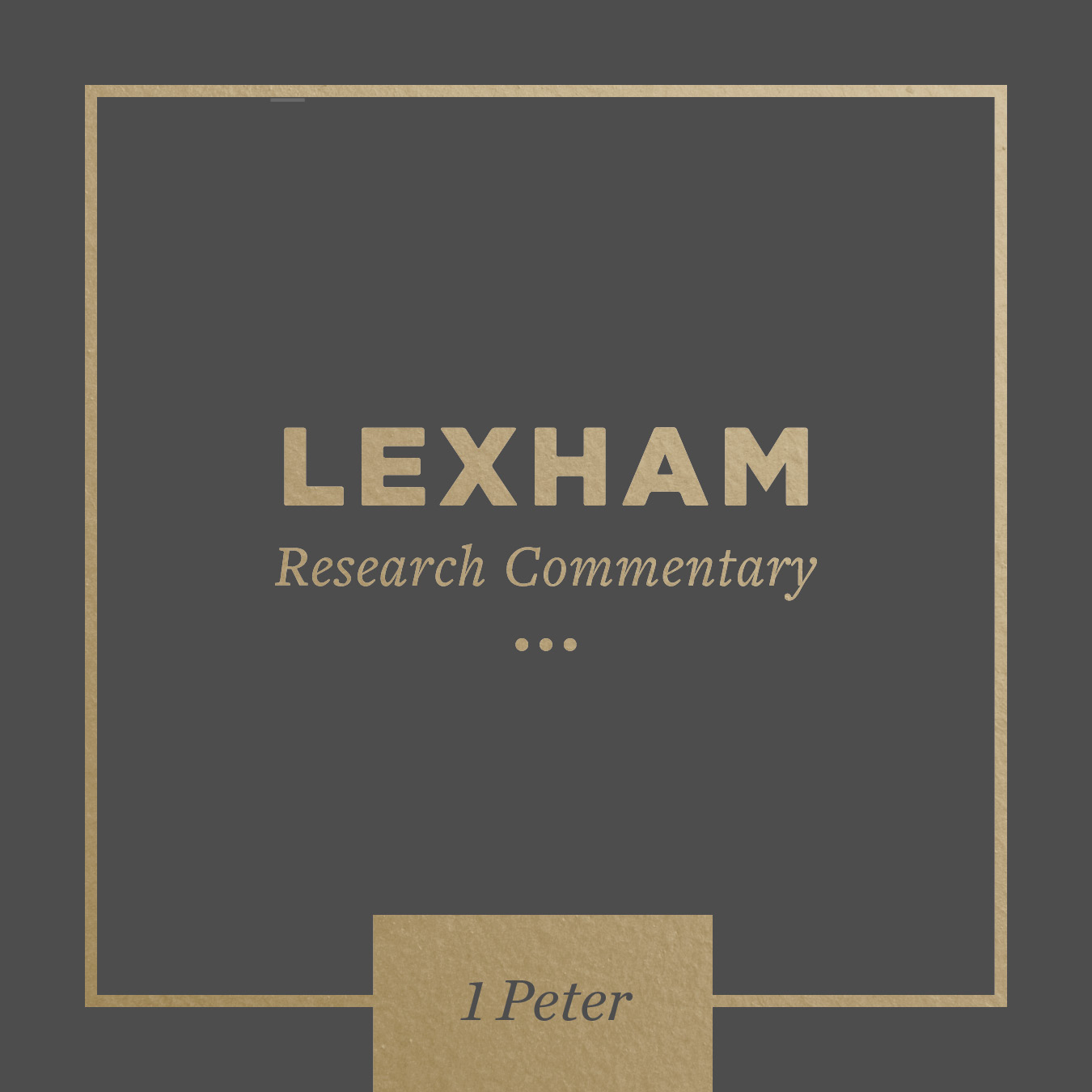 First Peter addresses a church facing social pressure and ostracization, yet the letter's message is one of hope based on the foundation of Jesus Christ. These churches can rest assured that God has marked them out as a holy nation—a unique people group that ignores ethnic identity markers in favor of a unity forged through the blood of Jesus Christ.
Learn more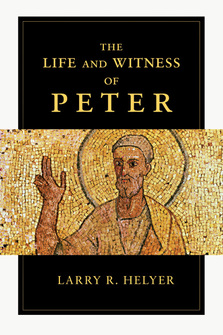 Reconstructing Peter's life, theology, and legacy from evidence in 1 and 2 Peter, the Gospels, Acts, Paul's letters, and texts from the early Church, Helyer renders a great service for students of the New Testament. We are introduced to Peter—the eyewitness who stands behind much of Mark's Gospel—Peter the preacher who lends deep credibility to the account of Acts and Peter the letter-writer whose words glow with spiritual intelligence. Along the way we are rewarded with a careful analysis of prominent theological themes in Peter's letters. And we learn much about the traditions, legends, and legacy of Peter in the post-apostolic era.
Learn more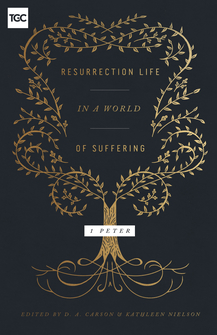 The book of 1 Peter offers a gospel perspective on our short lives. Originally written to Christians facing intense suffering, Peter's message is one of hope and grace—all centered on the resurrected Christ. Featuring contributions from six popular Bible teachers, this volume will help you better understand the hope-filled message of the book of 1 Peter and experience the resurrection life Jesus offers us today.
Learn more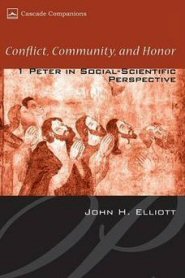 Conflict, Community, and Honor consists of two studies that involve expansions on John H. Elliott's first book on 1 Peter, The Elect and the Holy, putting that tradition-and-redaction analysis of 1 Peter 2:4–10 into a larger literary, social, and cultural framework. The first essay is an overview of the social situation and rhetorical strategy of 1 Peter. The second essay demonstrates how the conceptuality and moral discourse of 1 Peter was shaped by and invoked key "pivotal values" of ancient Mediterranean culture—namely, honor and shame.
Learn more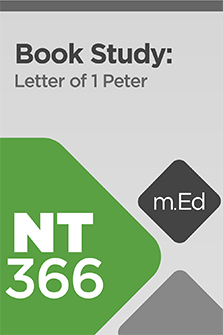 Join Dr. Douglas Moo in a study of the letter of 1 Peter. You'll explore the key themes of this letter, and you will examine how Peter instructed his audience to live in the face of persecution. As Dr. Moo walks you through the text, you will learn what Peter taught about maintaining faithfulness and holiness under pressure and engaging in evangelism with endurance.
Learn more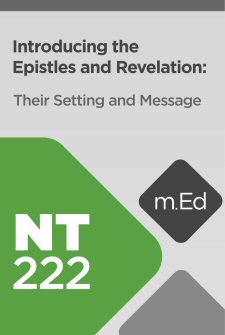 This course explores the books of Romans through Revelation with particular attention to their historical setting and culture. In addition to providing an overview of each book, topics such as authorship, audience, theology, major themes, presenting problems, and pastoral strategies are discussed in depth.
Learn more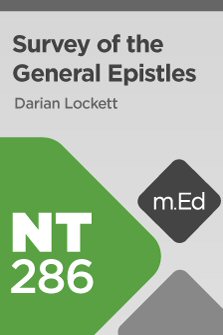 This course covers the seven biblical letters known as the Catholic Epistles. After an overview of the Catholic Epistles in general, students will explore issues such as authorship and audience in James, as well as themes such as perfection/wholeness, faith, works, and justification. First and Second Peter are covered next with a focus on submission, suffering, and responding to false teachers. The course concludes with a look at Jude and the letters of John.
Learn more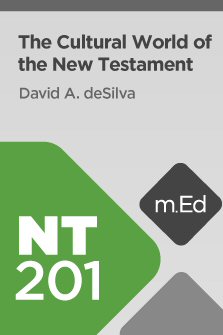 Join Dr. David deSilva as he describes important cultural concepts from the first century and shows how these concepts shed light on the New Testament. Learn why the author of 1 Peter spoke to the shame Christians were experiencing and what cultural norms they had to fight against as they sought to follow Christ. Discover how grace and gratitude were viewed differently than they are today. Learn what purity meant for Jews, how patronage and reciprocity impacted everyday decisions, how families and households operated, and more. Dr. deSilva pulls from a variety of sources to explain these concepts and uses the books of Hebrews and 1 Peter to illustrate them.
Learn more