Sermon Outlines
The Sermon Outlines guide section lists all of the resources in your library with sermon outlines that have been tagged with the passage you entered. Click the link to open the resource to the location of the outline. Outlines can be copied to a sermon document from the resource context menu.
Included in Logos 8 Bronze and above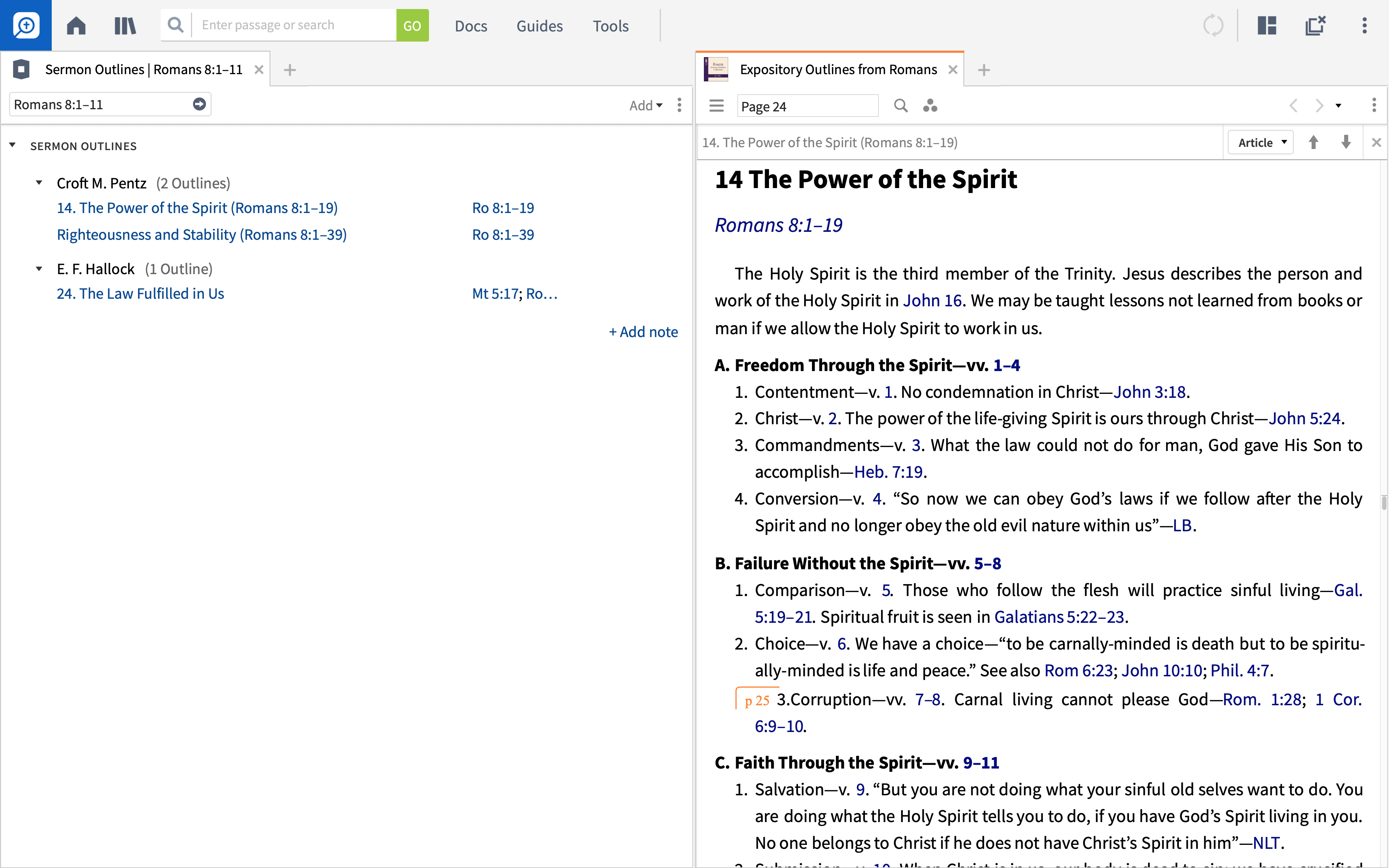 How to Use Sermon Outlines
Testimonials
"Logos features enhance some of the ministry-related tasks I do on a daily and weekly basis—such as sermon preparation, background study, and academic research. The greater standardization across all platforms—desktop, mobile, and web—enable me to continue with these tasks wherever I am."
— Graham C.
Get Sermon Outlines in Logos 8 Bronze and Above