Concordance Tool
The Concordance Tool helps you explore all the words or types of words in any passage or biblical book in seconds. Explore by translation or lemma morphology, and the Concordance Tool quickly generates reports. Options like language and search fields help you quickly narrow the list down to just what you are looking for.
Included in Logos 8 Bronze and above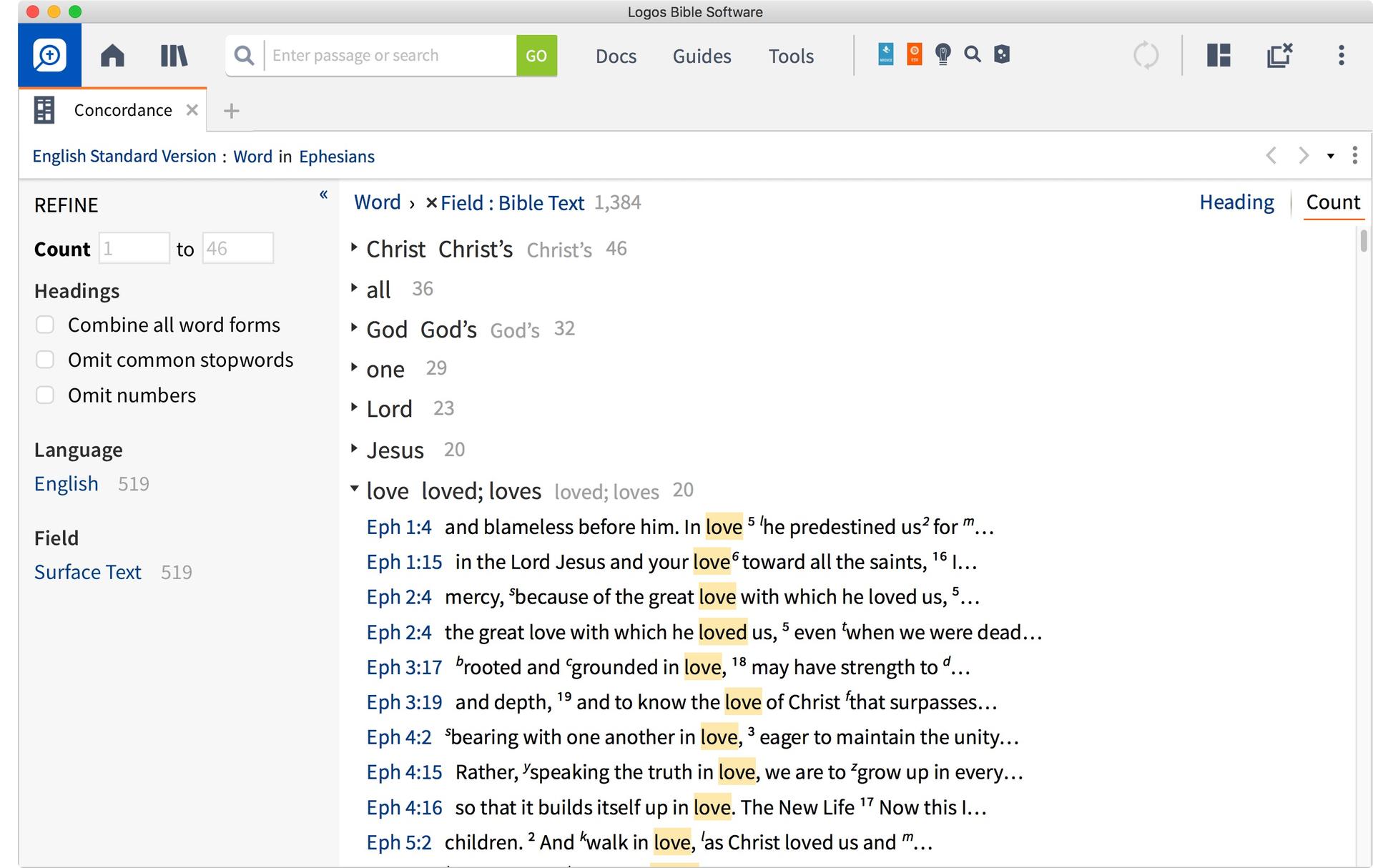 How to Use the Concordance Tool
Testimonials
"Logos Bible Software brings a broad and deep river of knowledge flowing from my computer. I can open multiple lexicons and technical resources and can fly between them seamlessly. I see it not merely as a Bible study tool. I find it to be a flexible, potent, integrated knowledge system of biblical research and management."
— James S.
Get the Concordance Tool in Logos 8 Bronze and Above