Commentaries
It's never been easier to access commentaries on any passage of Scripture and quickly pinpoint relevant information. Gain further insight by seeing how words or ideas are addressed throughout your commentaries using Logos' powerful search capabilities. Logos transforms your commentaries from static reference works to dynamic tools for biblical exploration.
Get more Commentaries training

Spend less time turning pages and more time studying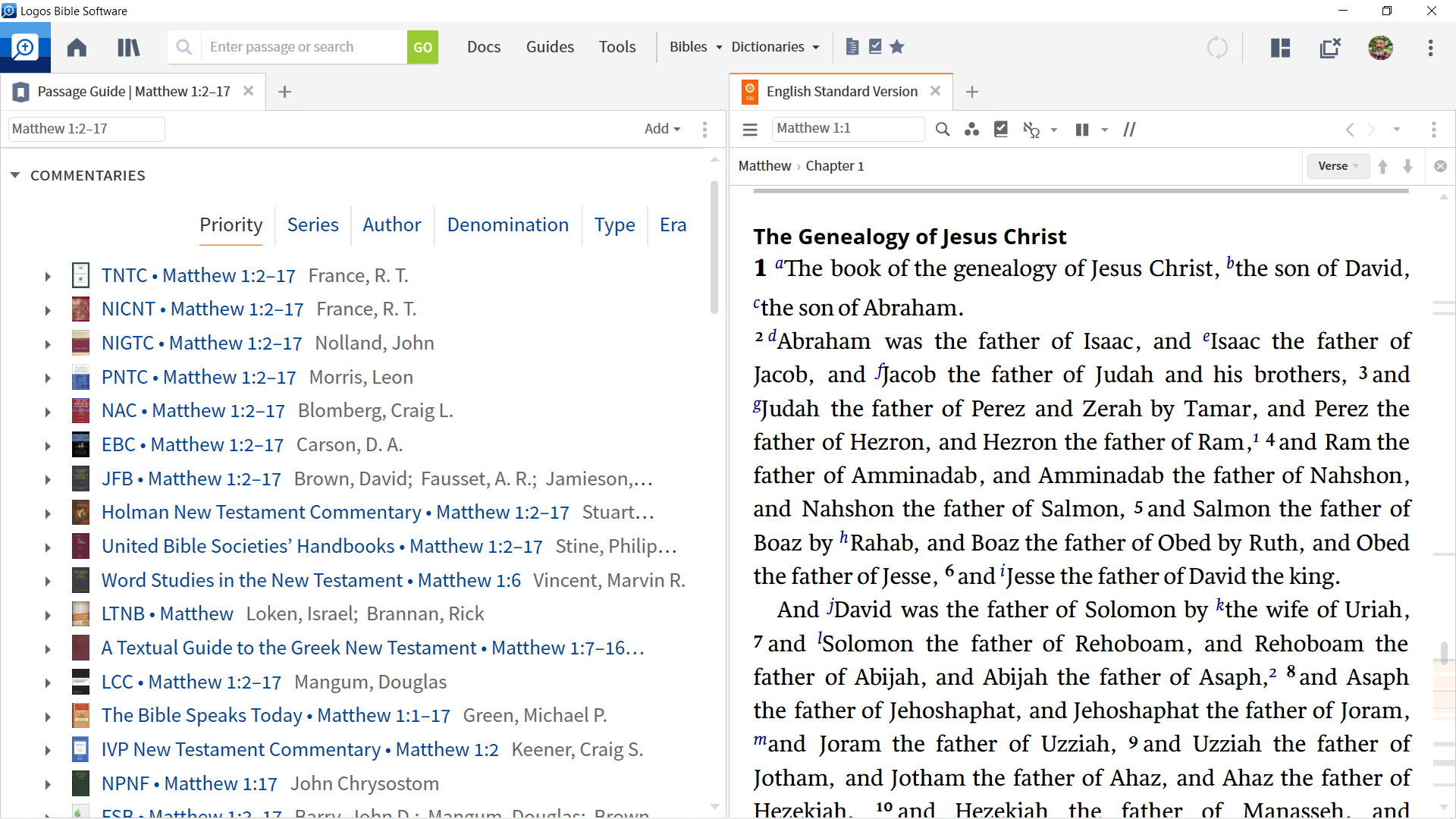 Instantly access expert analysis
When you open a Passage Guide, Logos provides links to all your commentaries on the passage. Prioritize your commentaries by series or individual volumes, and your preferred resources are always at the top of the list.
Find the right commentary for the job
The Passage Guide makes it easy to find the right kind of commentary for your study. Are you looking to bridge exegetical insight to practical instruction? Sort your commentaries by type with a single click and explore your homiletical volumes. Do you want to see the theological background of the commentator? Sort your commentaries by denomination.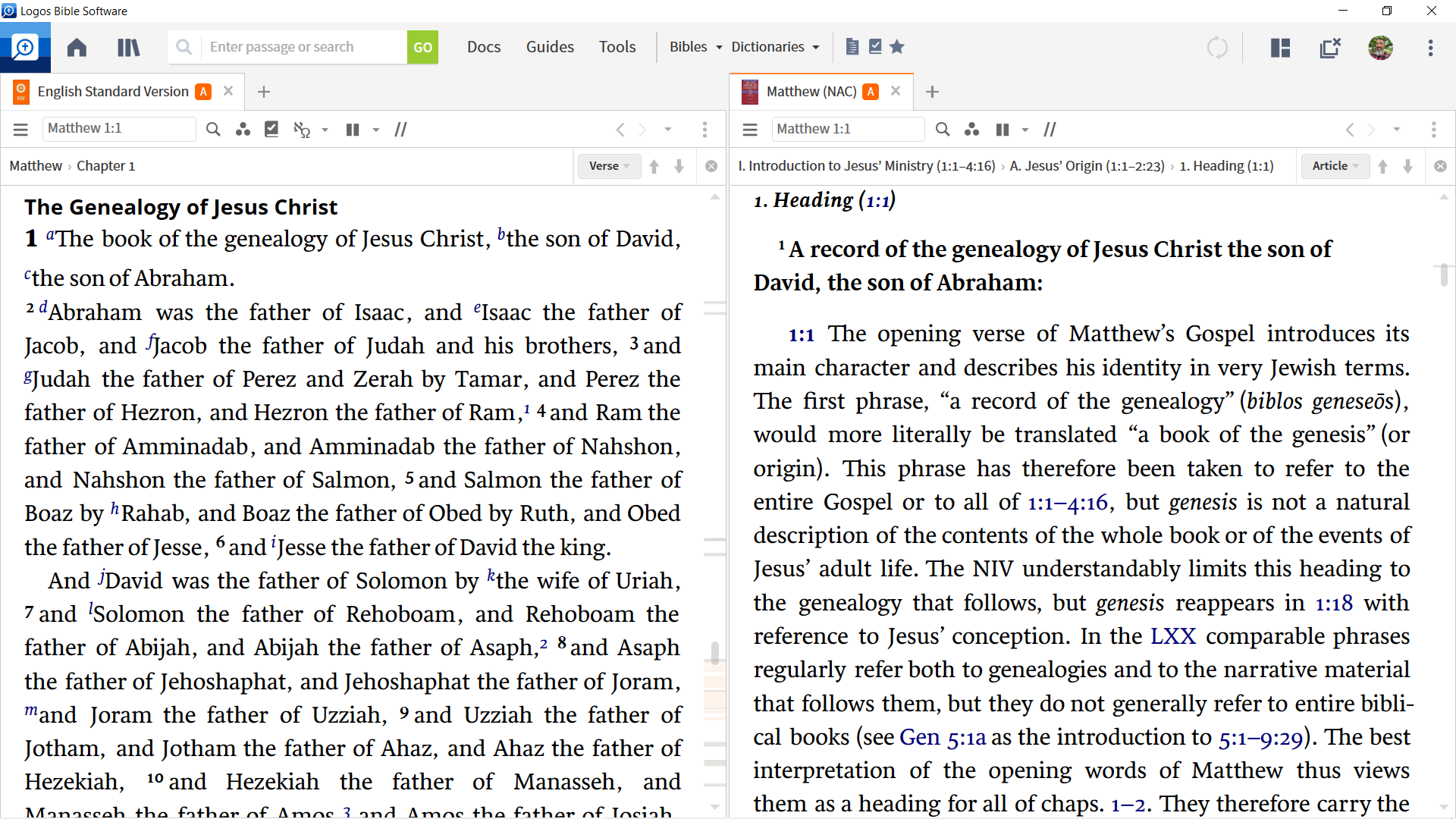 Keep your Bible and commentary together
Make your study more efficient by linking your Bible and commentary together. Now as you scroll through the passage, both resources sync together allowing you to seamlessly move back and forth between the biblical text and the commentary. When you navigate to another location in the biblical text, your linked commentary automatically refreshes with a corresponding resource.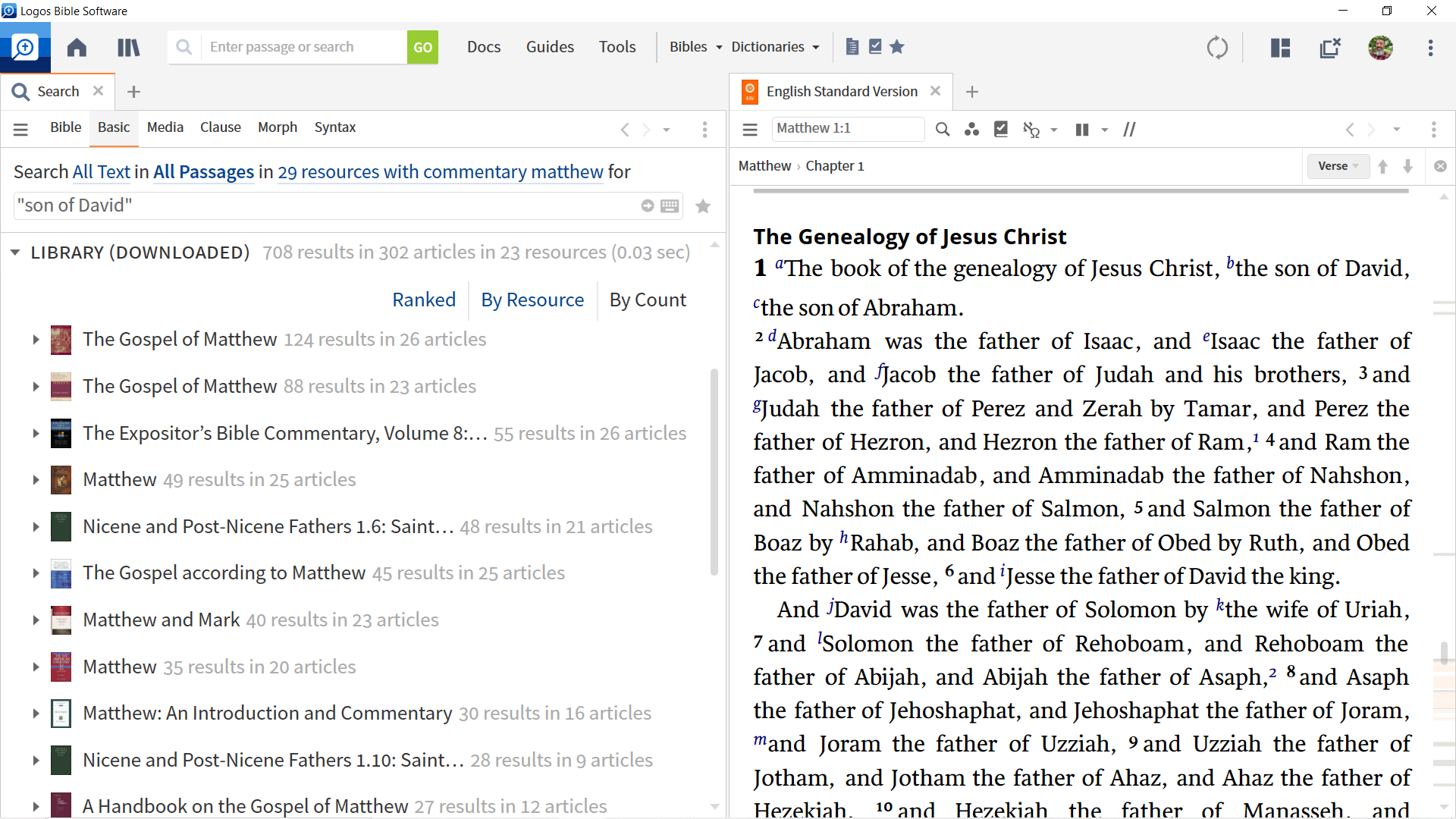 Deeper digging made easy
Do you want to research how the commentary addresses Jesus' designation as "son of David"? Launching a search directly from the commentary is easy and efficient. You can quickly search for "son of David" in all your commentaries or narrow your search to discussions of this phrase in relation to a particular Scripture passage.
Availability
Included in
---
Logos Starter and up

Works best in
---
Logos Starter and up

Available on
---

Desktop

Full functionality

Tablet

Full functionality

Mobile

Full functionality

Logos web app

Full functionality
Learn How to Use This Feature