Bibliography
Stop the last-minute bibliography scare with the Bibliography tool in Logos. Now, citing your research is as easy as dragging and dropping as you go. And when you're finished studying, all you need to do is export your bibliography and add it to your paper.
Get more Bibliography training

Make a Bibliography Worth Keeping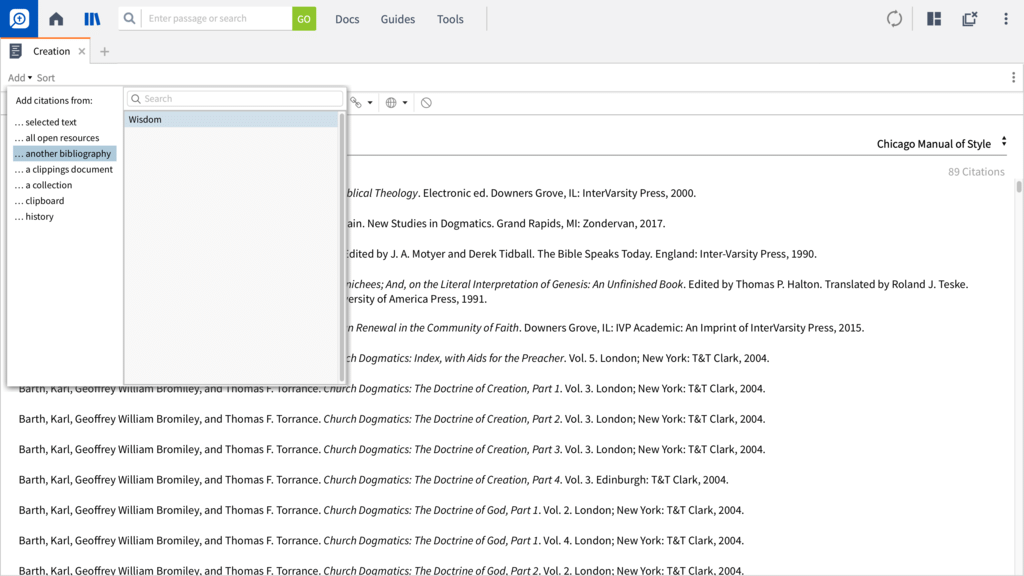 Add more resources with ease
With just a few clicks, you can add additional resources to your bibliography document.

If, for instance, you're working on a long writing project and want to merge several bibliographies into one, all it takes is a couple clicks to build a new, more robust bibliography.
Availability
Included in
---
Logos Starter and up

Works best in
---
Logos Starter and up

Available on
---

Desktop

Full functionality
Learn How to Use This Feature