Create Powerful Sermons—Fast
Turn Your Reverse Interlinear into a Powerful Search Tool
Getting the information you need just got a whole lot easier. With Inline Search, you can search for Greek, Hebrew, and English words in your resources. See everywhere "love" occurs in your favorite dictionary and everywhere "agape" occurs in the Bible. Highlight and take notes within your results—treating them like a resource.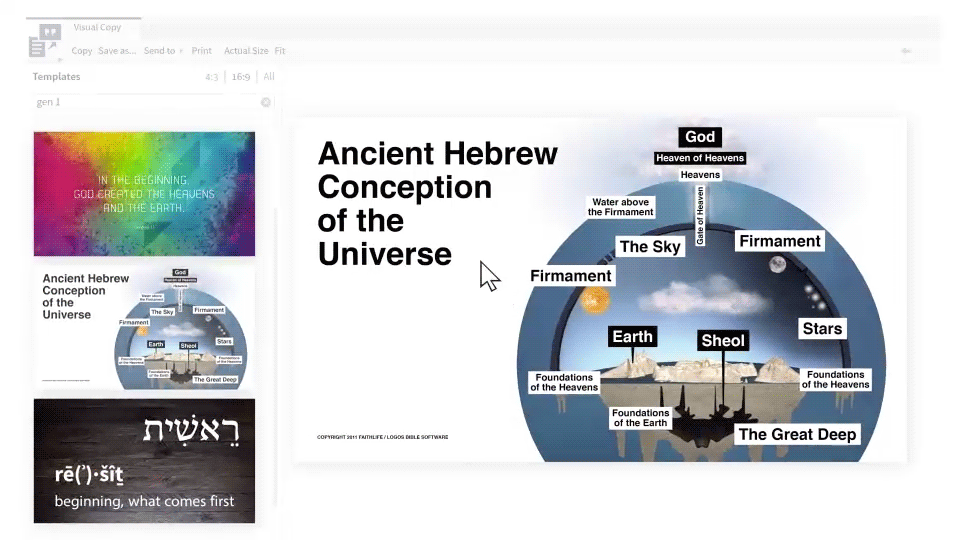 Engage Your Audience with Elegant Presentations
No more late Saturday nights—with Logos 6, you can build presentations while you study. Right-click on images or text-selections, and Visual Copy converts them into presentations slides. With a click, add beautiful media, infographics, and premade slides to your next sermon or share them online.
---

Find Relevant, High-Quality Media
Features:
Media Search
Media Collections
Get all the media you need, all in one place. Media Search finds every relevant map, photo, and video—in your library and online. Logos 6 comes with beautiful, professionally-designed visuals: get slides on every book in the Bible, stunning images on preaching topics, 3D infographics, and more.
---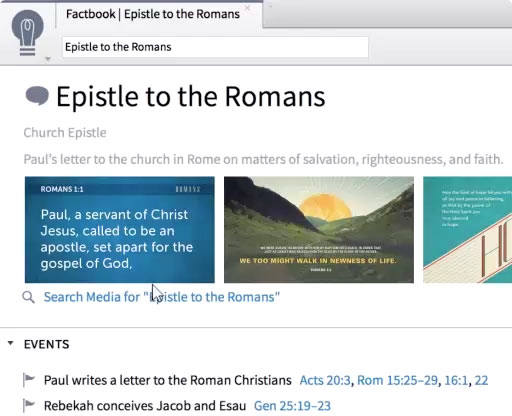 Get Quick Answers on Biblical Topics
Get instant information on biblical topics. Search any book in the Bible and see its themes, events, origin, authorship, genre, and meaning. From there, jump to specific events in the Timeline, view infographics, and explore dictionary articles.
Explore the Bible's Background
Features:
Cultural Concepts
Factbook
Context Menu
Reveal cultural concepts—like music, food, and marriage rituals—in every passage. Explore biblical word choice, imagery, and practices, and connect them to ancient literature.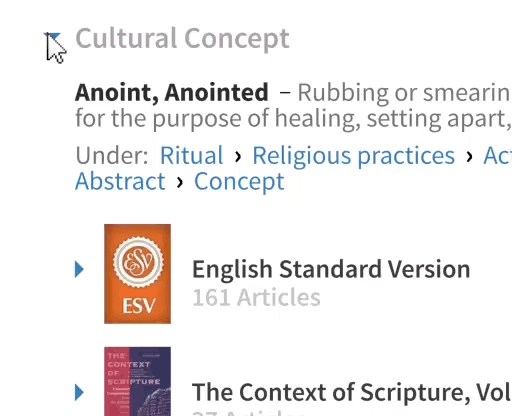 Connect the Bible to ancient texts
Study Scripture side-by-side with ancient literature, exposing shared themes, languages, and ideas.
See different meanings for Greek and Hebrew words
Better understand the original languages: see all the alternate meanings of words and where they occur.
Compare original manuscripts
Explore differences across ancient manuscripts, and see why translators made certain linguistic choices.
Get Logos 6 Today!
Recommend for me
Compare & buy