The Holiness of God (with audio)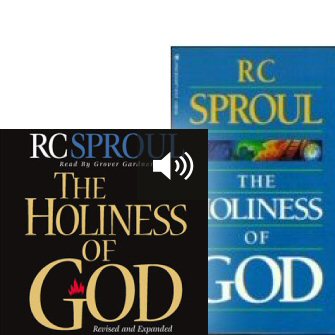 Overview
What is the holiness of God? Are you intrigued by it, or are you terrified? R.C. Sproul clearly identifies this attribute of God and all the associations one may make with it. This absolutely will inform and radically cause a re-thinking of one's view of God. This product includes both the audio and Logos edition of The Holiness of God.
Audiobooks add new dimension to your digital library. When you listen in Logos, the audio syncs word-for-word with the text. Your audiobooks also sync across devices—pause a book anytime on your home computer, then pick up where you left off in your car or on your laptop. Listen on your lunch breaks, as a family, or as part of your personal devotional time. Tap into the power of Logos Bible Software in a whole new way.
Key Features
Delves into the nature of God and addresses many ways in which he is viewed
Provides a biblical picture of God's holiness
Examines the different ways in which you can respond to God in daily life
Contents of Print Edition
The Holy Grail
Holy, Holy, Holy
The Fearful Mystery
The Trauma of Holiness
The Insanity of Luther
Holy Justice
War and Peace with a Holy God
Be Holy Because I Am Holy
God in the Hands of Angry Sinners
Looking Beyond Shadows
Holy Space and Holy Time
Resources Included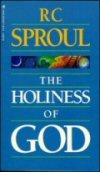 The material in this book drove me to my knees and dramatically challenged my Christian life. Written by one of the most brilliant thinkers of our day, it is absolutely urgent reading for every Christian.
—Chuck Colson, author, How Now Shall We Live
It may be a bit early to call R.C. Sproul's The Holiness of God one of the classical theological works of our time. But if it does not have that status yet, it is well on the way to achieving it.
—James Montgomery Boice, senior minister, Tenth Presbyterian Church, Philadelphia

The Holiness of God (audio)
Author: R.C. Sproul
Narrator: Grover Gardner
Edition: Unabridged
Publisher: christianaudio Hovel
Product Type: Audiobook
Runtime: 9 hours
Over two decades ago Sproul published his masterpiece on God's holiness. It could have failed to capture readers' attention. It could have failed to capture the message of God's glory. It did neither and, instead, exceeded all expectations to become a standard work on the subject. Grover Gardner rolls smoothly through the accessible material, which invites pondering while doing justice to a deep work on a subject often taken for granted. He exhibits the tone of a favorite teacher, reading with rich inflection, and subtly alters his delivery from speaker to speaker instead of attempting different voices or accents, which would sound leaden in a book like this
—AudioFile
About R.C. Sproul
R.C. Sproul (1939– ) is a respected teacher, theologian, pastor. He is the founder and chairman of Ligonier Ministries where he serves as executive editor of Tabletalk magazine.
Sproul holds degrees from Westminster College, Pittsburgh-Xenia Theological Seminary, Free University of Amsterdam, and Whitefield Theological Seminary. He has taught at several colleges and seminaries including Reformed Theological Seminary and Knox Theological Seminary. He currently serves as senior minister of preaching and teaching at Saint Andrew's Chapel, in Sanford, Florida. Sproul's teaching can be heard daily on the 'Renewing Your Mind' radio broadcast which plays in over 40 countries.
More details about these resources