Logos Bible App for iOS
The free Logos Bible app for iPhone is designed and built for deeper Bible study. Read, study, and share your insights from your mobile device. The Logos Bible app gives you access to incredible tools and Bible study content right from your phone or tablet so that you can learn and grow wherever you are.

Read the Bibleon your iPhone
The Logos Bible app includes access to many of your favorite Bible translations, including ESV, KJB, NASB, NIV, NLT, and many more. You can create your own reading plan or use one of ours to build healthy habits and spend more time in the Bible. Use visual filters to change how the Bible text is displayed, and quickly compare translations to deepen your understanding of God's Word.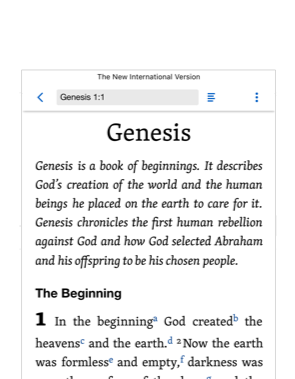 Study the Bible
Creating a Faithlife account gives you access to a carefully curated collection of books and Bible study resources. Your digital library includes the Lexham Bible Dictionary, Faithlife Study Bible, and well-known devotionals and commentaries. If you own a Logos Base Package, your theological library is synced across all of your devices.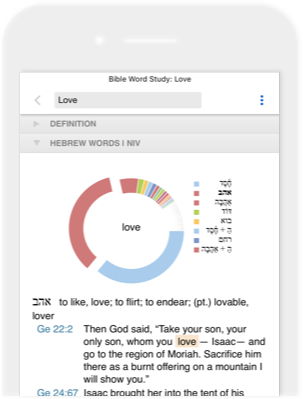 Share What You Learn
Use the Logos Bible app to highlight your favorite verses and attach notes to specific passages. You can quickly share your new insights with your church, friends, and family over your favorite social media platform—including Faithlife.com.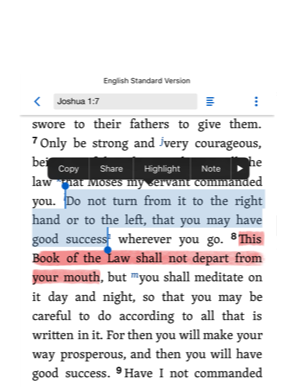 Get the Logos Bible app for iOS

See all of our Faithlife Apps on iTunes