Best Resources on Philippians
In Paul's Letter to the Philippians, his writing overflows with joy and thankfulness, even though he is writing from prison. Unlike his interaction with other churches, Paul had very little to correct in the Philippian congregation. He was encouraged by the believers' concern for him and their faithfulness in living out the gospel. Paul teaches that the joy of the gospel should rule our lives, regardless of circumstances.
—Faithlife Study Bible, Lexham Press
Everything You Need to Study & Teach Philippians
Expository Preaching Kits are curated resources all focused on helping you teach a single book of the Bible—keeping you prepared without weighing you down.
Best Commentaries on Philippians
Gordon D. Fee, New International Commentary on the New Testament (NICNT), Eerdmans, 1995, 543 pp.
Working directly from the Greek text but basing his comments on the New International Version, Fee sets Paul's letter to the Philippians squarely within the context of first-century "friendship" and "moral exhortation" to a church facing opposition because of its loyalty to Jesus Christ. At the same time, Fee gives equal concern to the letter's theological and spiritual relevance.
Level: Intermediate
Type: Expository
Moisés Silva, Baker Exegetical Commentary on the New Testament (BECNT), Baker, 1992, 272 pp.
In this addition to the acclaimed BECNT series, Moises Silva provides a substantive yet accessible discussion of Philippians to help pastors, students, and teachers understand and explain this letter. Each passage is presented in three parts: Silva's own translation of the Greek text; exegesis and exposition of each unit of thought; and additional notes on textual matters. Throughout the commentary, Silva asks what is distinctive about this letter and shows how each passage contributes to Paul's overall argument.
Level: Advanced
Type: Technical
Frank Thielman, NIV Application Commentary (NIVAC), Zondervan, 1995, 256 pp.
In a day often marked by selfish ambition, spiritual laziness, disunity, and joyless living, Philippians contains an eminently practical message for contemporary Christians. Exploring the links between the Bible and our own times, Frank Thielman skillfully draws out the timeless truths of this loving letter in a lucid and powerful way.
Level: Intermediate
Type: Devotional
Gerald F. Hawthorne and Ralph P. Martin, Word Biblical Commentary (WBC), Thomas Nelson, 2004, 384 pp.
Engage Philippians through the fresh literary perspective of rhetorical criticism, and gain insights from recent archaeological discoveries and a consideration of the "effective" history of the letter through its influence on the Church. Gerald Hawthorne reassesses the issues of provenance and identity of Paul's opponents and places special emphasis on the themes of joy in suffering and life in Christ are fleshed out in great detail.
Level: Advanced
Type: Technical
Markus Bockmuehl, Black's New Testament Commentary (BNTC), Bloomsbury, 1997, 352 pp.
Designed to make the latest scholarship on Philippians accessible to a broader readership, this commentary brings to life both the letter's historical setting and its vigorously theological purpose. A number of important recent studies of the social and religious context of first-century Philippi are considered here for the first time in a commentary, and the author offers a critical engagement with several of the newer approaches to Pauline interpretation, including questions of rhetoric and social convention. Theological highlights include the themes of Christian joy in all circumstances, the Philippians' active stakeholding partnership in the gospel, and above all the pervasive passion for a union with Christ in following his self-humbling example of service. Giving due attention both to the theological heritage of Paul's Jewish background and to the Greco-Roman social and religious setting of his readership, this commentary relates a well-grounded understanding of the letter's first-century impact to the wider concerns of Christian theology.
Level: Intermediate
Type: Technical
Best Books on Philippians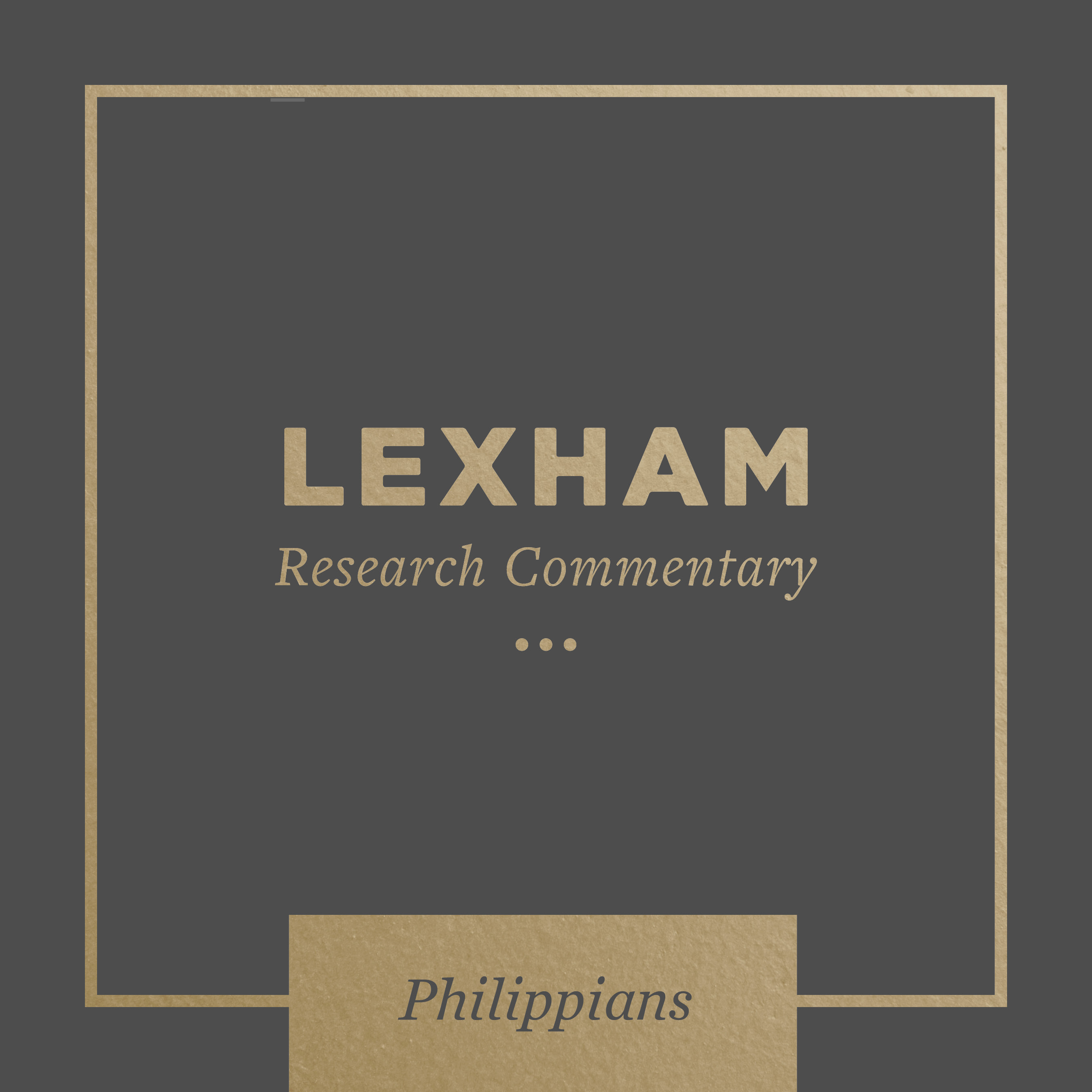 Philippians is known for its famous christological hymn, which narrates the incarnation of Christ. Paul's message, however, does not focus on Christology. Instead, his letter to the Philippians addresses the question of how to live as a Christian in a non-believing world. He urges the Philippians to live within society in a manner worthy of the gospel, singing the praises of the ultimate example of this behavior—the exalted Lord Jesus Christ.
Learn more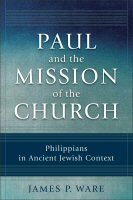 Did Paul urge Christians to engage in mission? What would that have meant in his setting? What should the church be doing now? This essential study examines Paul's letter to the Philippians in its ancient Jewish context. It makes a convincing case that Paul expected churches to continue the work of spreading the gospel.
Learn more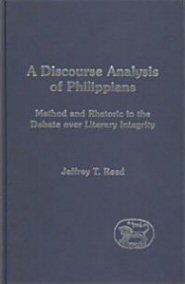 In Part 1 of Reed's Discourse Analysis of Philippians he supplies an introduction to discourse analysis and includes a sketch of its history before presenting a model of its use in analyzing the New Testament. He explains how discourse analysis can be used in systemic-functional linguistics and in the study of presuppositions and functional grammar in the New Testament. In Part 2, Reed carefully details the literary integrity, structure, and texture of Philippians while providing the reader with an introduction to ancient letter writing and epistolary theory. His voluminous citations of papyrus examples help illustrate his points, and two appendices offer more important information for understanding Paul's letter to the believers in Philippi.
Learn more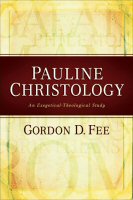 In Pauline Christology, author Gordon Fee provides a detailed analysis of the letters of Paul (including those whose authorship is questioned) individually, exploring the Christology of each, and then attempts a synthesis of the exegetical work into a biblical Christology of Paul.
Learn more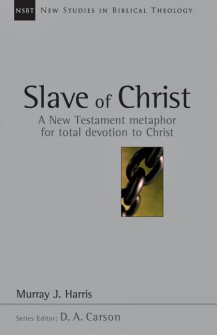 Murray J. Harris sets out to uncover what it means to be a slave of Christ. He begins by assessing the nature of actual slavery in the Greco-Roman world and the New Testament's attitude toward it. Drawing insights from this, he goes on to unfold the metaphor of slavery to Christ. Among the topics discussed are slavery and spiritual freedom, lordship, ownership, and privilege.
Learn more
Best Courses on Philippians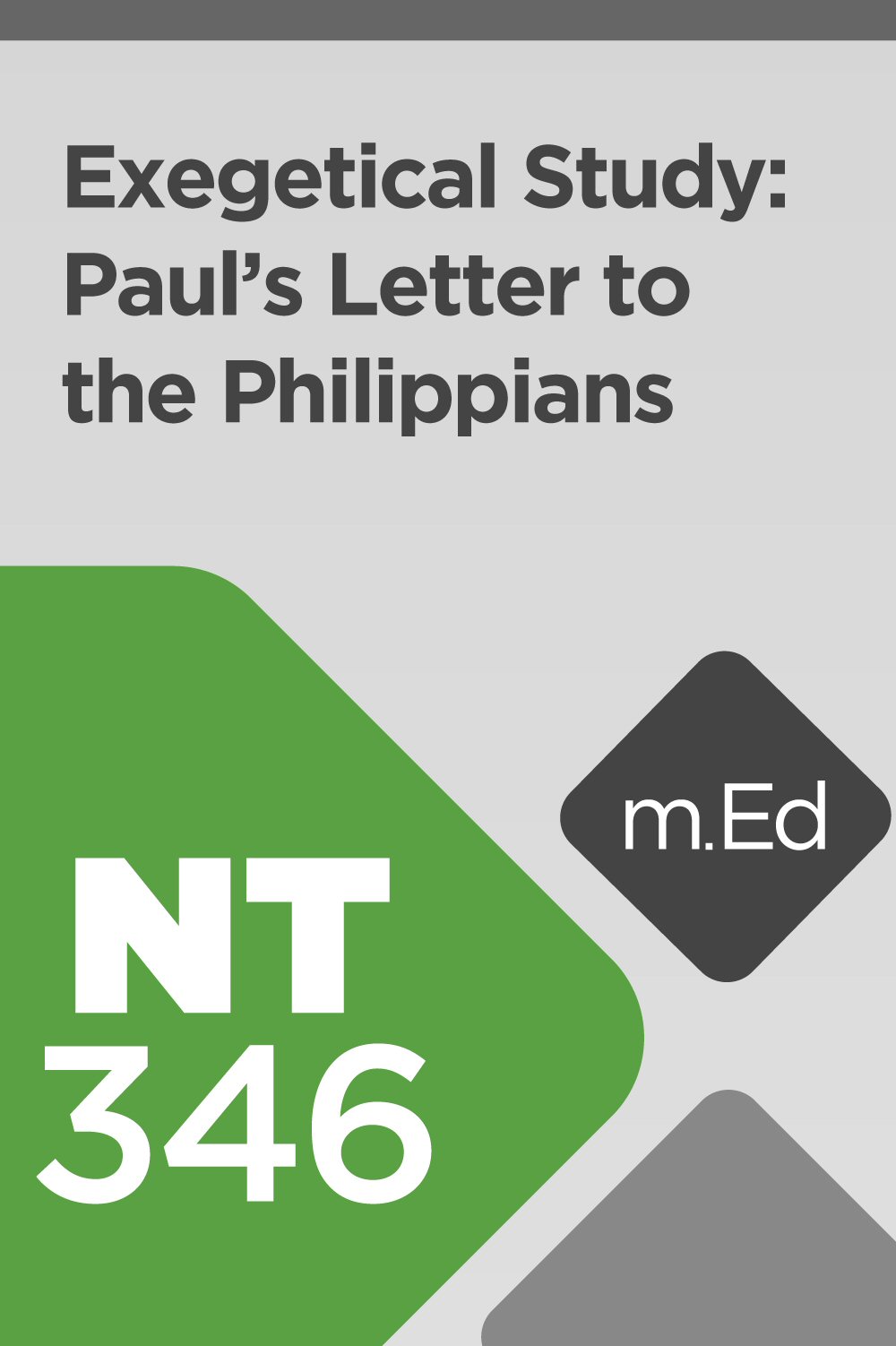 This course applies the concepts from LA211 to an exposition of Philippians. Dr. Runge takes you through the Greek text, explaining the exegetical significance of the devices and how he arrived at his conclusions. You'll learn discourse analysis methods and how to apply them.
Learn more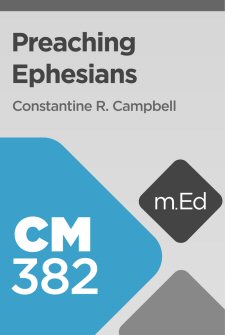 In Preaching Ephesians (CM382), Dr. Constantine Campbell teaches how to interpret and preach the concepts communicated by Paul to the church in Ephesus. Dr. Campbell divides the book into logical sections and highlights the key themes and focal points of each passage, concluding each section with practical suggestions on how to preach the text. He also demonstrates how Paul, throughout the book of Ephesians, magnifies the glory of Christ and shows the central importance of our union with him for salvation, for the Church, and for the Christian life.
Learn more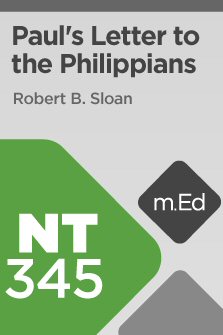 In this course, Dr. Robert Sloan takes you verse by verse through Philippians. You'll explore themes of fellowship, Christ and the gospel, unity in the Church, suffering, death, resurrection, justification, and more. You'll learn the historical background of the city of Philippi and gain context as to why Paul emphasized some things over others in his letter. Dr. Sloan addresses these topics with his engaging presence and clear communication style. If you desire practical, straightforward exposition on Philippians, Dr. Sloan will not disappoint.
Learn more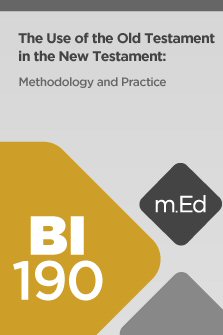 In this course, Dr. Jeannine Brown shows how we can better understand what the New Testament writers were communicating, by looking at how they referenced the Old Testament. Dr. Brown begins by explaining why New Testament writers referenced the Old Testament and the four ways in which they did so. She then walks through references in Matthew, John, Philippians, and 1 Peter.
Learn more