Best Resources on Colossians
The letter to the Colossians proclaims the supreme power, authority, and sufficiency of Christ. While Paul was in prison, he heard a report about false teaching in the city of Colossae. People apparently were saying that Jesus was a good start, but that other beliefs and practices had to be added. Paul responds by affirming that nothing needs to be added to the work of Christ. As Lord of all creation, he is more than enough for every believer.
—Faithlife Study Bible, Lexham Press
Everything You Need to Study & Teach Colossians
Expository Preaching Kits are curated resources all focused on helping you teach a single book of the Bible—keeping you prepared without weighing you down.
Best Commentaries on Colossians
N. T. Wright, Tyndale New Testament Commentaries (TNTC), InterVarsity Press, 1986, 199 pp.
Colossians presents a picture of Christ who is "the firstborn over all creation" and has disarmed and triumphed over the powers and authorities. The letter also appeals to its readers to seek humble maturity, a maturity not possible apart from the person and work of Jesus Christ. N. T Wright's stated goal is to "to give the text back to the reader uncluttered by a mass of glosses."
Level: Basic
Type: Devotional
F. F. Bruce, New International Commentary on the New Testament (NICNT), Eerdmans, 1984, 470 pp.
According to Bruce, there are important reasons for linking Colossians, Philemon, and Ephesians together in one work. The study of both Ephesians and Colossians, says Bruce, confirms his belief that Ephesians continues the line of thought followed in Colossians—in particular because it draws out the implications of Christ's cosmic role (set forth in Colossians) for the Church, which is his body.
Level: Intermediate
Type: Expository
James D. G. Dunn, New Internation Greek Testament Commentary (NIGTC), Eerdmans, 1996, 405 pp.
Dunn examines Colossians and Philemon within the context of the Jewish and Hellenistic cultures in the first century and discusses the place of Colossians and Philemon in the relationship between the Pauline mission and the early churches that received these letters. Particular stress is also placed on the role of faith in Jesus Christ within and over against Judaism and on the counsel of these two important letters regarding the shaping of human relationships in the community of faith.
Level: Advanced
Type: Technical
David E. Garland, NIV Application Commentary (NIVAC), Zondervan, 1998, 400 pp.
This volume in the NIV Application Commentary series discusses the meaning of Colossians and Philemon in its biblical context and then applies it to contemporary situations. Discover how Colossians and Philemon can have the same powerful impact today that they did when Paul first wrote them.
Level: Intermediate
Type: Devotional
Douglas J. Moo, Pillar New Testament Commentary, Eerdmans, 2008, 480 pp.
Exhibiting the same brilliant exegesis and sound practical insight found in his previous works, noted commentator Douglas J. Moo, in this new volume, not only explains accurately the meaning of the letters to the Colossians and to Philemon but also applies that meaning powerfully to twenty-first-century readers. Moo attentively interacts with the Greek text of these letters and clearly explains the English text to a contemporary audience.
Level: Intermediate
Type: Expository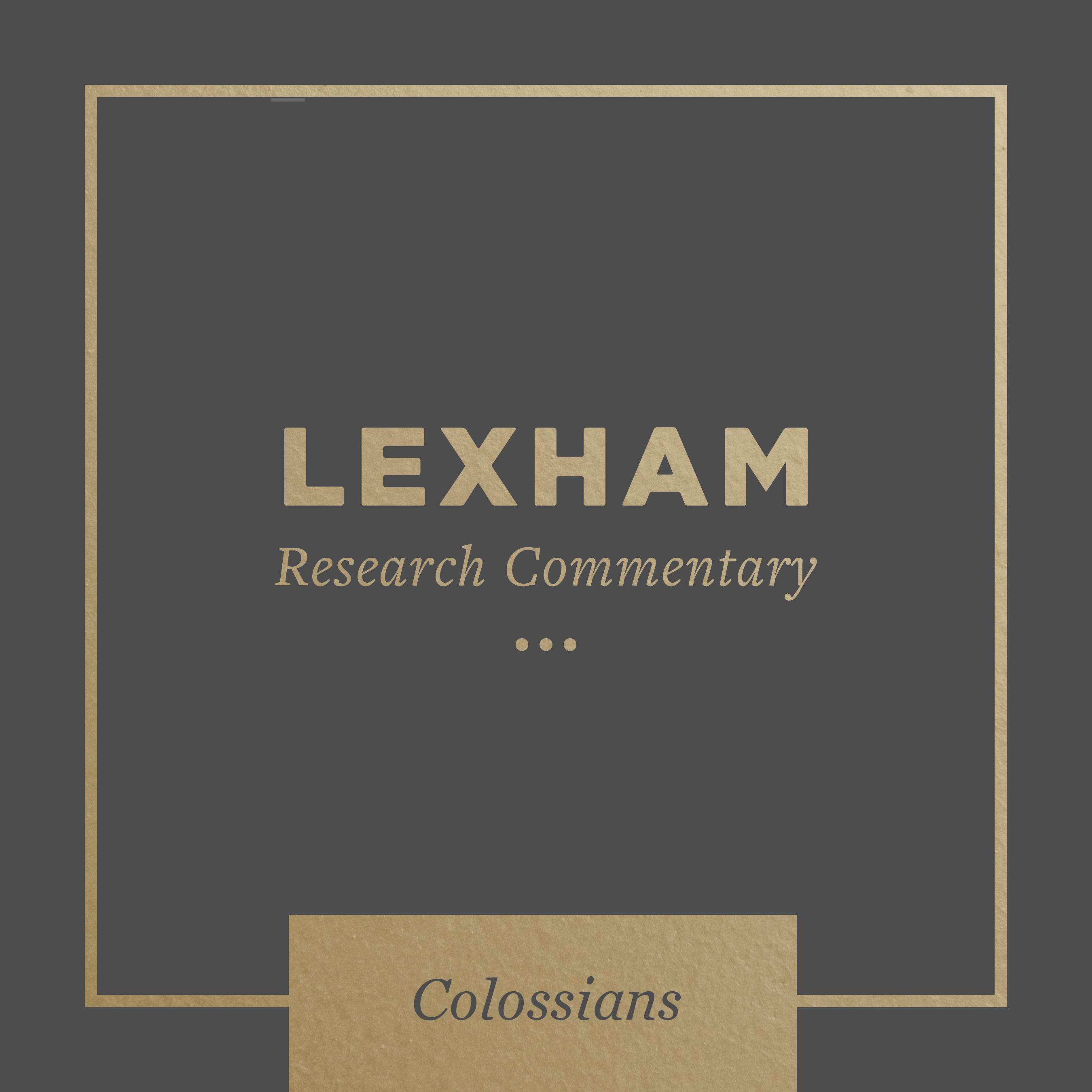 Paul's central message in Colossians is the affirmation of the sufficiency of Christ in the face of false philosophy in Colossae and the threat it posed to the truth of the gospel. Throughout the letter Paul reiterates the importance of understanding Christ's identity. Paul draws on this Christology throughout the letter to alleviate the Colossians' fears of powers, rulers, and "elemental spirits" and reaffirm the sufficiency of Christ in the face of the "empty philosophy" in Colossae.
Learn more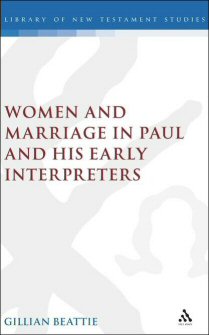 In this volume, Beattie undertakes a comparative survey of the treatment of women and marriage in three different kinds of texts: 1) those generally viewed as authentically Pauline—namely, 1 Corinthians; 2) the deutero-Pauline literature—Colossians, Ephesians, and the Pastoral Epistles; and 3) some tractates from the Nag Hammadi Library—giving particular attention to the Gospel of Philip, the Exegesis on the Soul, the Hypostasis of the Archons, and the Gospel of Thomas. The theoretical position she takes is based upon the neopragmatist thought of Richard Rorty and Stanley Fish, Rorty's notions of "contingency" and "redescription" being of particular importance.
Learn more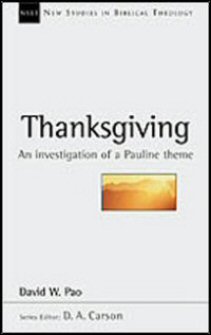 David Pao aims to rehabilitate the theme of thankfulness by showing how, for Paul, thanksgiving is grounded in the covenantal traditions of salvation history. He states that to offer thanks to God is to live a life of worship and to anticipate the future acts of God, all in submission to the lordship of Christ. He makes a claim that ingratitude to God is idolatry. He shows a link between theology, including eschatology, and ethics. Here he provides clear insights into the passion of an apostle who never fails to insist on the significance of both the gospel message and the response this message demands.
Learn more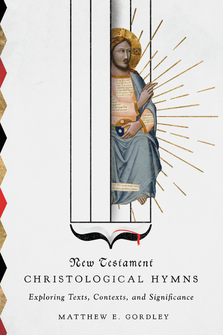 New Testament scholars have long debated whether early Christian hymns appear in the New Testament. And where some see preformed hymns and liturgical elements embossed on the page, others see patches of rhetorically elevated prose from the author's hand. Matthew Gordley now reopens this fascinating question. He begins with a new look at hymns in the Greco-Roman and Jewish world of the early Church. Might the didactic hymns of those cultural currents set a new starting point for talking about hymnic texts in the New Testament? If so, how should we detect these hymns? How might they function in the New Testament? And what might they tell us about early Christian worship?
Learn more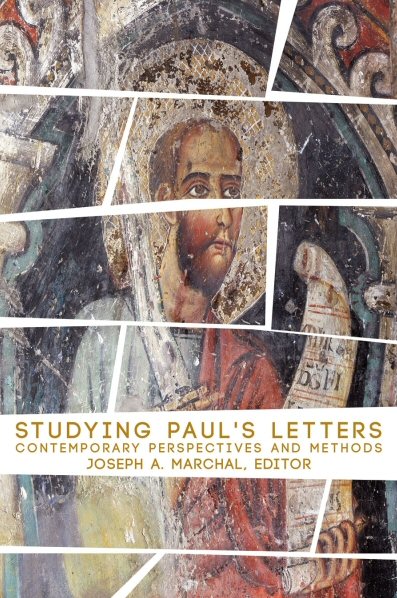 Studying Paul's Letters provides a survey of the most relevant current methods in Pauline scholarship. Joseph A. Marchal leads a group of scholars who are also experienced teachers in courses on Paul. More than a series of "how-to" essays in interpretation, each chapter in this volume shows how differences in starting point and interpretive decisions shape different ways of understanding Paul. Each teacher-scholar focuses on what a particular method brings to interpretation and applies that method to a text in Paul's letters, aiming not just at the beginning student but at the "tough choices" every teacher must make in balancing information with critical reflection. Studying Paul's Letters is organized for use in a single semester course on Paul and is perfect for graduate students, seminarians, and undergraduate students.
Learn more
Best Courses on Colossians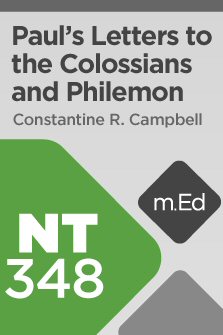 Join Dr. Constantine Campbell as he explores the theology and themes of Colossians and Philemon. Discover the implications of the Christ hymn in Colossians 1:15–20, which Dr. Campbell calls "the most profound Christological statement in the New Testament." See how Paul addresses the "Colossian heresy," as well as social and ethical issues like slavery and reconciliation. Through Dr. Campbell's verse-by-verse commentary and engaging exposition, you'll gain a deeper understanding of how Christians are called to live and what spiritual maturity looks like.
Learn more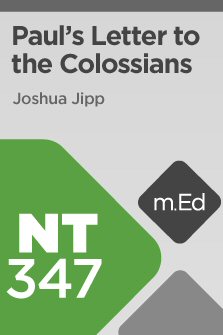 In this course, Dr. Joshua Jipp takes you through each passage of Colossians, identifying important themes such as Christ's work in creation and redemption, our union with Christ, and sanctification. You'll learn from Paul how to pray God-centered prayers of thanksgiving and intercession. You'll better understand the role that Christology plays in Paul's argumentation and how that Christology can shape our identity each and every day.
Learn more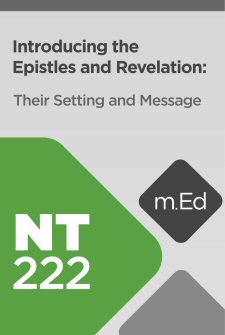 This course explores the books of Romans through Revelation with particular attention to their historical setting and culture. In addition to providing an overview of each book, topics such as authorship, audience, theology, major themes, presenting problems, and pastoral strategies are discussed in depth.
Learn more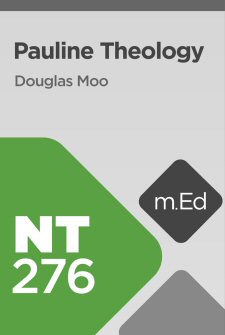 In NT276 Pauline Theology, Dr. Douglas J. Moo organizes Paul's theology within the new realm of the gospel of Jesus Christ and the lives of Jesus' followers. After comparing the new realm to the old realm of the law, Dr. Moo takes you on a journey from the inauguration of the new realm to its culmination, stopping to discuss the people of the new realm and how Jesus' followers enter into, live within, and enjoy this new realm. This course provides you with a foundation to read, study, teach, and preach the message of the apostle Paul.
Learn more