Best Resources on
1 Timothy
First Timothy shows what it looks like when a church goes astray and how to get it back on track. Prior to writing 1 Timothy, Paul had left his apprentice Timothy in Ephesus to instill sound teaching and practices. The church leaders in Ephesus were focused, not on proclaiming Jesus, but on promoting and protecting their own privileges. Paul was always concerned with removing hindrances to the Christian mission, and he wanted to resolve the problems in Ephesus so there would be no obstacles for the gospel.
—Faithlife Study Bible, Lexham Press
Everything You Need to Study & Teach 1 Timothy
Expository Preaching Kits are curated resources all focused on helping you teach a single book of the Bible—keeping you prepared without weighing you down.
Best Commentaries on 1 Timothy
William D. Mounce, Word Biblical Commentary (WBC), Thomas Nelson, 2000, 786 pp.
Engage some of the hottest issues in contemporary society with this exhaustive treatment of 1 Timothy, 2 Timothy, and Titus. Defending traditional interpretations on multiple issues, Robert Mounce provides an intense examination of the text and presents multiple excursus on topics such as qualifications for leadership and authorship.
Level: Advanced
Type: Technical
Philip H. Towner, New International Commentary on the New Testament (NICNT), Eerdmans, 2006, 934 pp.
Towner sets out the rationale for his historical approach, questions certain assumptions of recent critical scholarship, and establishes the uniqueness and individuality of each letter. Significantly, Towner's work displays unprecedented interaction with four recent major commentaries on these Pauline letters. Centered on an outstanding translation of the Greek text and including thorough footnotes, bibliographical citations, and indexes, Towner's commentary on Timothy and Titus is sure to become a standard reference for busy pastors, students, and scholars.
Level: Intermediate
Type: Expository
This is a thorough, full-scale English commentary on the Greek text of 1 & 2 Timothy and Titus. While author George W. Knight gives careful attention to the comments of previous interpreters of the text, both ancient and modern, his emphasis is on exegesis of the Greek text itself and on the flow of the argument in each of these three epistles.

Level: Advanced
Type: Technical
I. Howard Marshall, International Critical Commentary (ICC)
For over one hundred years, the International Critical Commentary series has held a special place among works on the Bible. It has sought to bring together all the relevant aids to exegesis—linguistic and textual no less than archaeological, historical, literary, and theological—with a level of comprehension and quality of scholarship unmatched by any other series.
Level: Advanced
Type: Technical
Gordon D. Fee, Understanding the Bible (UtB), Baker, 2011, 352 pp.
1 & 2 Timothy, Titus explores Paul's heartfelt concern for the newly planted churches and the leaders who served in them. These letters of compassion, instruction, and admonition were meant to instruct and strengthen the leaders and the members of these churches. Filled with great insight taken from the original language, this volume will help you understand more deeply the pastoral love of Paul.
Level: Basic
Type: Expository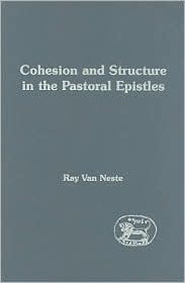 Van Neste examines 1 & 2 Timothy and Titus to determine the boundaries of each discourse unit using cohesion shift analysis. The cohesion of each unit is then analyzed, noting common devices from the ancient epistolary genre, rhetorical devices, lexical and semantic repetition and symmetrical patterns. Van Neste also focuses on connections between the units in the letter—connections between contiguous units, semantic chains, and the grouping of units into larger sections. Thus the variety of connections across and throughout the letter are highlighted. Van Neste concludes that there is a high degree of cohesion in each of the Pastoral Epistles at both the micro and macro levels.
Learn more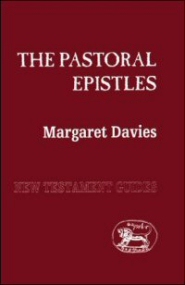 1 & 2 Timothy and Titus were once read as individual collections of traditional material—liturgical formulae, lists of virtues and vices, household codes, and codes for Church order—but more recent studies have elucidated the coherence of each epistle. This volume exhorts readers through explicit and implicit, positive and negative examples, and through arguments that seek to ground ethics theologically and christologically. The author also highlights a question posed by contemporary scholars about the general philosophy of these epistles: Do they seek to adapt a faith that opposes the wisdom of the world into one that conforms to the world's wisdom about good citizenship? This guide provides a critical introduction to the insights of recent scholarship and to the Epistles themselves.
Learn more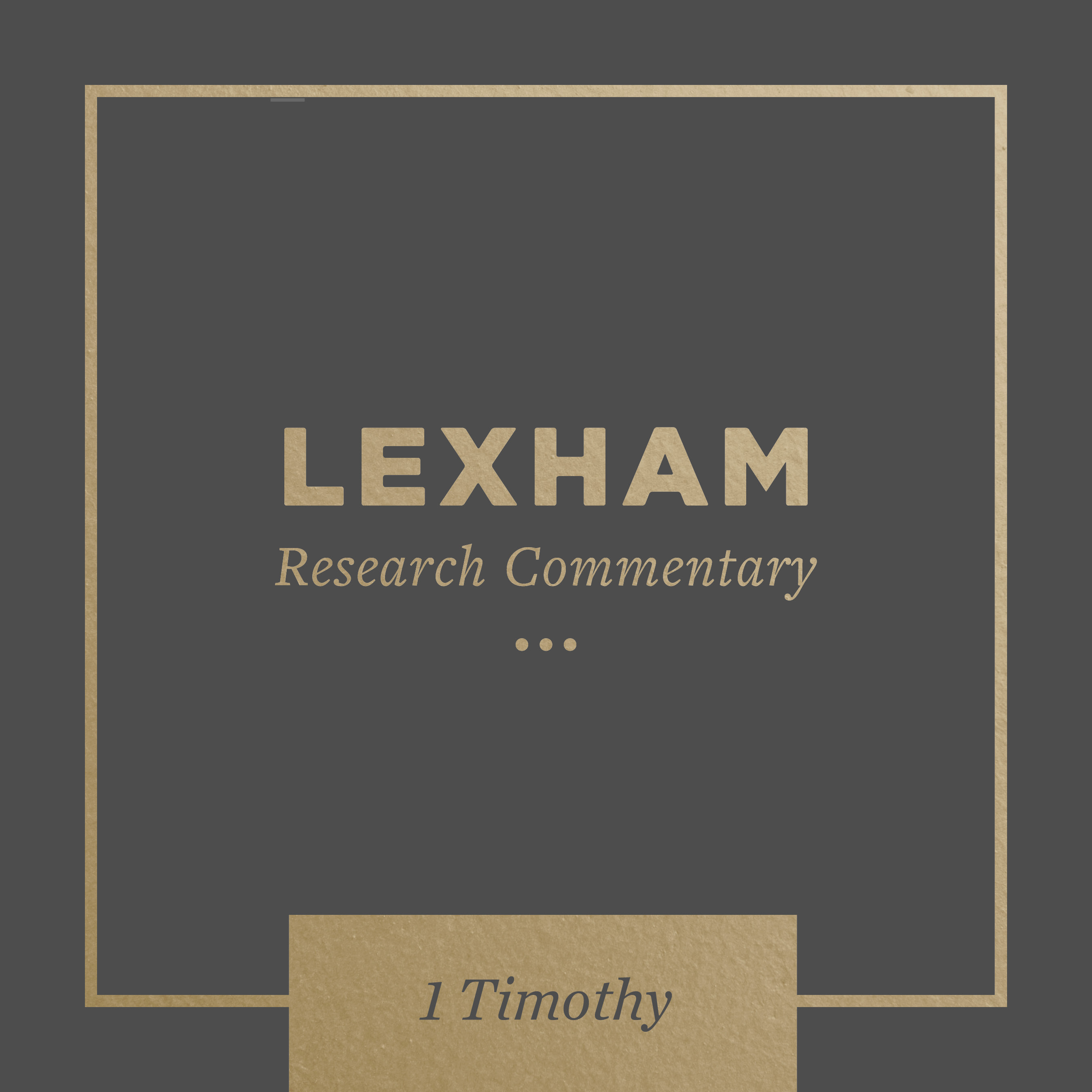 The overall message of 1 Timothy concerns "sound teaching." The instructions throughout the letter promote proper teaching and an environment where false teaching cannot flourish. As part of that environment, the Christian life must extend into all areas of daily life—social, political, and religious.
Learn more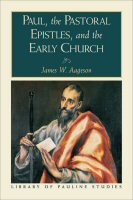 Paul's influence on the history of Christian life and theology is as profound as it is pervasive. A brief survey of almost 20 centuries of Christian thought and practice will confirm the enduring importance of Paul for the life of the church in the Roman and Protestant traditions of the West as well as the Orthodox traditions of the East. Even as Christianity, at the dawn of its third millennium, has become increasingly global and traditions have come to develop and intersect in new and complex ways, Paul's place in the story of Christianity remains deeply rooted in the church's theology, worship, and pastoral life. In both past and present, Paul's influence on the Christian church can hardly be overestimated.
Learn more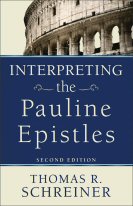 Leading Pauline studies expert Thomas Schreiner provides an updated guide to the exegesis of the New Testament epistles traditionally assigned to Paul. The first edition helped thousands of students dig deeper into studying the New Testament Epistles. This new edition is revised throughout to account for changes in the field and to incorporate the author's maturing judgments. The book helps readers understand the nature of first-century letters, do textual criticism, investigate historical and introductory issues, probe theological context, and much more.
Learn more
Best courses on 1 Timothy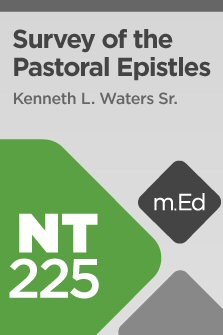 Explore the content and major themes of 1 & 2 Timothy and Titus with New Testament Professor Kenneth Waters Sr. You'll examine the doctrine of salvation, learn the difference between "imminent" and "immanent" eschatology, gain background information on Timothy and Titus, and see the bigger picture of where and how these letters fit in with the rest of Paul's journeys and our own spiritual formation.
Learn more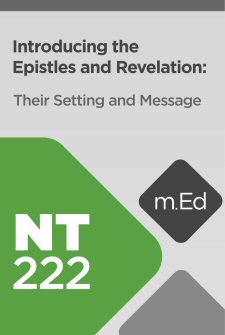 This course explores the books of Romans through Revelation with particular attention to their historical setting and culture. In addition to providing an overview of each book, topics such as authorship, audience, theology, major themes, presenting problems and pastoral strategies are discussed in depth.
Learn more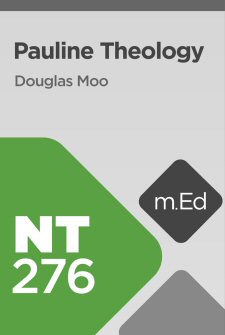 In NT276 Pauline Theology, Dr. Douglas J. Moo organizes Paul's theology within the new realm of the gospel of Jesus Christ and the lives of Jesus' followers. After comparing the new realm to the old realm of the law, Dr. Moo takes you on a journey from the inauguration of the new realm to its culmination, stopping to discuss the people of the new realm and how Jesus' followers enter into, live within, and enjoy this new realm. This course provides you with a foundation to read, study, teach, and preach the message of the apostle Paul.
Learn more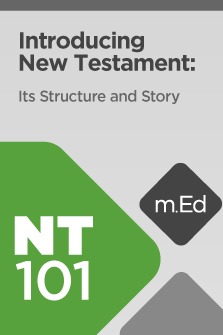 Gain a better understanding of the New Testament's structure and themes with New Testament scholar Dr. Lynn Cohick. You'll examine elements such as historical context, writing techniques of the Gospels' authors, developments in the early Church, the settings of the Epistles, the genre of the book of Revelation, and the life of Jesus.
Learn more