In this letter, John speaks against false teachers who questioned Jesus' divine and human nature. His response is loud and clear: Jesus is fully God and fully man. This is not some obscure theological debate; John knows that if his readers get this teaching wrong, everything else falls apart. Because Jesus became human, he was a true sacrifice for sins. Because God is light, believers can walk in the light. Because God is love, believers know what love looks like and can respond in love.
—Faithlife Study Bible, Lexham Press
Everything You Need to Study & Teach 1 John
Expository Preaching Kits are curated resources all focused on helping you teach a single book of the Bible—keeping you prepared without weighing you down.
Best Commentaries on 1 John
Colin G. Kruse, Pillar New Testament Commentary (PNTC), Eerdmans, 2000, 277 pp.
This Pillar commentary seeks to clearly explain the meaning of John's letters to teachers, pastors, and general readers looking for a reliable resource for personal study. Colin Kruse introduces the important issues involved in interpreting the Johannine letters, gives verse-by-verse comments, and provides extensive discussion of John's major theological themes, including the real humanity of Christ, atonement, the role of the Spirit, Christian assurance, the meaning of koinonia, Christian love, and eternal life.
Level: Intermediate
Type: Expository
John Stott, Bible Speaks Today (BST), InterVarsity Press, 1988, 234 pp.
"John evidently loves the people committed to his care," says John Stott in the preface to this commentary on 1, 2 & 3 John. "They are his 'dear children,' his 'dear friends.' He longs to protect them from both error and evil and to see them firmly established in faith, love, and holiness. He has no new doctrine for them. On the contrary, he appeals to them to remember what they already know, have, and are. He warns them against deviating from this and urges them to remain loyal to it. Whenever innovators trouble the Church, and ridicule whatever is old or traditional, we need to hear and heed John's exhortation, to continue in what we have learned and received, and to let it continue in us."
Level: Basic
Type: Devotional
I. Howard Marshall, New International Commentary on the New Testament (NICNT), Eerdmans, 1978, 291 pp.
The three epistles of John, according to I. Howard Marshall, are concerned with the fundamentals of Christian belief and life—faith and love. The reader who grasps the message of these short but essential letters will have a sound basis in Christian doctrine. This group of epistles, says Marshall, is also a good starting point for the study of the Gospel of John. This important commentary was written not only so that students of the Bible might master the content of John's epistles but that they might come to a proper understanding of Johannine theology as a whole.
Level: Intermediate
Type: Expository
Stephen S. Smalley, Word Biblical Commentary (WBC), Thomas Nelson, 1984, 350 pp.
Stephen Smalley's exhaustive commentary on the Greek text of the letters of John argues that these epistles, together with the fourth Gospel, record and reflect the spiritual history of the Johannine community itself. These letters contain theological, ethical, and practical truths fundamental to the Christian position in every age: that Jesus is one with God as well as one with us; that love and righteousness are indispensable to the believer who seeks as a child of God to walk in the light; and that unity, however flexible, is a demand laid upon the whole Church at all times.
Level: Advanced
Type: Technical
Raymond E. Brown, Anchor Yale Bible (AYB), Yale University Press, 1995, 840 pp.
With this study—companion to the masterful two-volume The Gospel According to John—Raymond E. Brown completed his trilogy on the Johannine corpus. Meticulous in detail, exhaustive in analysis, and persuasive in argument, it examines controversies that have long troubled both biblical scholars and lay readers. Questions of authorship, composition, and dating, as well as the debate over source theories, are discussed at length—but these are kept subordinate to the overall question of meaning.
Level: Advanced
Type: Technical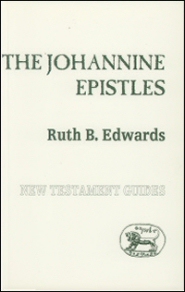 The three epistles of John occupy only five or six pages of an English Bible, yet they are among the most intriguing writings of the New Testament. Were they written by one person or more? In what sort of community did they originate, and what situation are they addressing? What is the background to their thought? How do they relate to the Gospel of John? What is their theological message and does it have any relevance to the modern world? These are some of the issues considered in this insightful guide to the Johannine Epistles.
Learn more

Johannine Perspectives provides the reader with a balanced and comprehensive introduction to the five New Testament writings attributed to John. The distinguishing feature of the book is that it guides students, pastors, and other interested readers through the maze posed by all five books of the Johannine corpus.
Learn more
C. H. Dodd's commentary on John's three epistles places emphasis on the relationship between the epistles and John's Gospel and how the epistles can inform our study of the fourth Gospel.
Learn more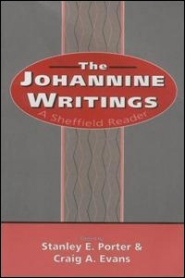 This volume collects an array of scholarly articles from the Journal for the Study of the New Testament dealing with the Johannine writings and related issues. Separated into two parts, "The Gospel of John and its Influences" and "The Revelation of John," the work features essays by B. Lindars ("Discourse and Tradition: The Use of the Sayings of Jesus in the Discourses of the Fourth Gospel"), R. Bauckham ("The Beloved Disciple as Ideal Author"), J. J. Gunther ("The Elder John: Author of Revelation"), and many others.
Learn more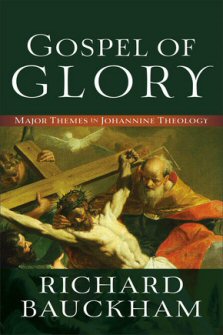 Throughout Christian history, the Gospel of John's distinctive way of presenting the life, works, teachings, death, and resurrection of Jesus have earned it labels such as "the spiritual Gospel" and "the maverick Gospel." In this volume, leading biblical scholar Richard Bauckham illuminates main theological themes in the Gospel of John, providing insightful analysis of key texts.
Learn more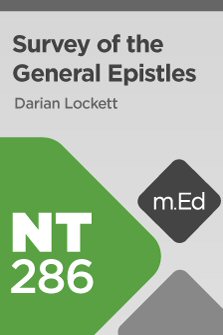 This course covers the seven biblical letters known as the Catholic Epistles. After an overview of the Catholic Epistles in general, students will explore issues such as authorship and audience in James, as well as themes such as perfection/wholeness, faith, works and justification. First and Second Peter are covered next with a focus on submission, suffering and responding to false teachers. The course concludes with a look at Jude and the letters of John.
Learn more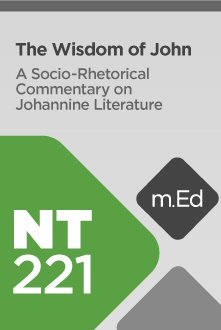 Why is Johannine literature—the Gospel of John, 1, 2 & 3 John, and Revelation—so different from the other books in the New Testament? What does the style of these books tell us about Jesus and his message to the Church? Dr. Ben Witherington III—one the world's top evangelical scholars—walks through one-third of the New Testament and covers several genres so you will encounter these familiar books with fresh eyes. He examines these books not only as a group but also individually with an emphasis on the social and historical context of each one.
Learn more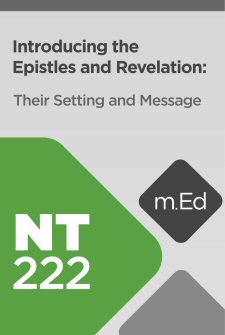 This course explores the books of Romans through Revelation with particular attention to their historical setting and culture. In addition to providing an overview of each book, topics such as authorship, audience, theology, major themes, presenting problems, and pastoral strategies are discussed in depth.
Learn more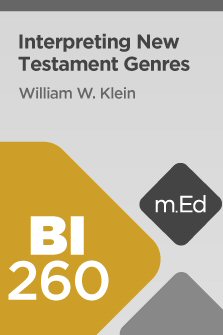 Develop a new level of competency in interpreting the New Testament with Dr. William Klein's guidance and insight on New Testament genres. Learn how to interpret the different genres found in the New Testament Epistles. Distinguish which events in Acts are meant to be descriptive—describing what happened—and which are meant to be prescriptive—instructing on how to live. Discover how the book of Revelation combines three genres and how this affects its interpretation.
Learn more