Best Resources on
1 Corinthians
"First Corinthians is all about living like followers of Christ. A couple of years after Paul established a group of believers in Corinth, he received word that they were losing their way. In 1 Corinthians, Paul gives them practical advice on how to live as Christians in the midst of a culture that pressures them to compromise.
"Paul founded the church in Corinth around AD 51 (Acts 18:1–11). As he moved on with his missionary activity, he spent three years in Ephesus (Acts 20:31). While he was there (1 Cor 16:8), he heard that things were not going well in Corinth—believers were quarrelling (1:11; 5:1). Paul wrote at least one letter to try to straighten things out (5:9), but it did not solve the problem—so he wrote what we call 1 Corinthians and sent it with his associate Timothy (4:17). The letter probably was written toward the end of Paul's stay in Ephesus, around AD 54–55."
—Faithlife Study Bible, Lexham Press
Everything You Need to Study & Teach 1 Corinthians
Expository Preaching Kits are curated resources all focused on helping you teach a single book of the Bible—keeping you prepared without weighing you down.
Best Commentaries on 1 Corinthians
Gordon D. Fee, New International Commentary on the New Testament (NICNT), Eerdmans, 2014, 1,044 pp.
This landmark commentary, originally published in 1987, has been lauded as the best study available of Paul's theologically rich first letter to the Corinthians. Writing primarily for pastors, teachers, and students, Gordon Fee offers a readable exposition of 1 Corinthians that clearly describes the meaning of Paul's ideas and their larger theological relevance.
Level: Intermediate
Type: Expository
David E. Garland, Baker Exegetical Commentary on the New Testament (BECNT), Baker, 2003, 896 pp.
In this addition to the acclaimed BECNT series, David Garland introduces a major new commentary on Paul's First Letter to the Corinthians. His detailed study of one of the most important epistles in the New Testament is sure to become a standard resource for pastors, students, and scholars. After an introductory chapter that considers the context of the epistle and what is known about the social setting and cultural world of Corinth, Garland turns to his exegetical study. To maintain the overall flow of Paul's thought and show the larger themes more clearly, the verse-by-verse comments are organized in larger exegetical units. For each unit, the author provides a summary that locates it within the broader context of the surrounding material, and he provides his own translation of the Greek text.
Level: Advanced
Type: Technical
Anthony C. Thiselton, New International Greek Testament Commentary (NIGTC), 2000, 1,479 pp.
One of the world's most respected Christian theologians, Anthony Thiselton here provides in-depth discussion of the language of 1 Corinthians, presents his own careful translation of the Greek, traces the main issues of interpretation from the Church fathers to the present, and highlights topics of theological, ethical, and sociohistorical interest today, including ethics and "rights," marriage, divorce and remarriage, "headship," gender, prophecy, and many others.
Level: Advanced
Type: Technical
Craig L. Blomberg, NIV Application Commentary (NIVAC), Zondervan, 1994, 352 pp.
In the course of his commentary on this magnificent letter, Craig L. Blomberg details the issues Paul raises and provides expert analysis of each one of them. In each case, the world's wisdom—human reason, unbridled freedom, litigation, no-fault divorce—is contrasted with the values of God-given wisdom—purity, forgiveness, reconciliation, and mutual faithfulness. In this volume, discover not only the original meaning of 1 Corinthians but also how Paul's message can speak powerfully today.
Leon Morris, Tyndale New Testament Commentaries (TNTC), InterVarsity Press, 1985, 238 pp.
The cosmopolitan city of Corinth was the site of one of Paul's greatest evangelistic successes. Yet despite Paul having founded a church there, it was full of contention and strife. Dissension ran the gamut from questions about leadership to incest. Some believers were taking fellow Christians to court. There were questions about marriage, celibacy, food offered to idols, public worship and spiritual gifts. In response, Paul offered to them, and to us, some of his most profound thinking on the body of Christ, love, and the resurrection . Leon Morris, with his characteristic clarity and pastoral heart, sets the issues before us and offers perspectives on the letter's perennial relevance.
Level: Basic
Type: Devotional
Best Books on 1 Corinthians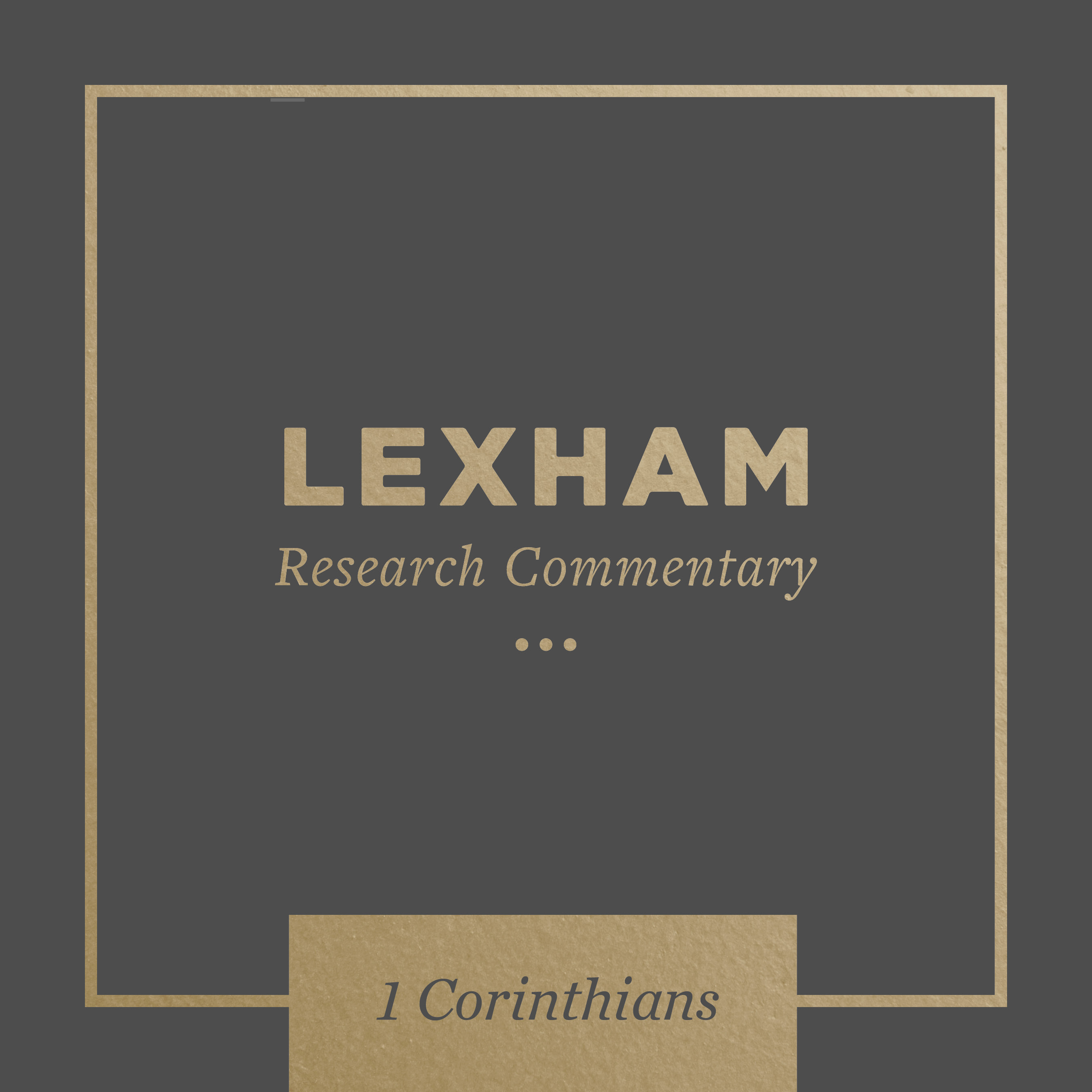 First Corinthians addresses what it means for a Christian community to live as the body of Christ in the midst of a culture with competing ideas, spirituality, and gods. Each of the many issues and questions Paul addresses in the letter are related to the struggles faced by the Corinthian believers as they lived out their faith in Graeco-Roman society.
Learn more
Through his exposition of 1 Corinthians, D. A. Carson presents a comprehensive view of what the death of Christ means in preaching and ministering to God's people. He confronts factionalism, servant-leadership, shaping "world" Christians, and the source of knowledge to help Christian leaders learn principles for dynamic, cross-centered worship.
Learn more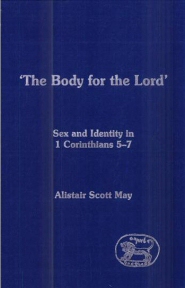 Alistair May explores the part played by sexual ethics and the rhetoric of sexual morality in the formation of Christian identity by focusing on the longest discussion of sex in the New Testament—1 Corinthians 5–7. Viewing this passage as a unified discourse, May considers how Paul's ethics serve to give his converts a distinct identity. Although tools from the social sciences are used, the major focus of the work is in careful exegesis of the text.
Learn more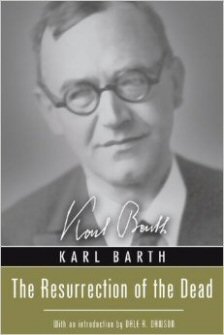 Karl Barth saw Chapter 15 as the center of 1 Corinthians, arguing that a misunderstanding of the resurrection underlies all the problems in Corinth. In this volume, he develops his view of biblical eschatology, asserting that chapter 15 is key to understanding the testimony of the New Testament. Barth understood the "last things" not as an end to history but as an "end-history" with which any period is faced.
Learn more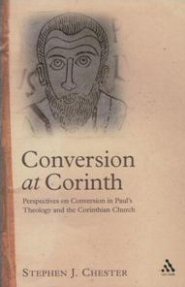 This book takes account of recent developments in conversion studies in the social sciences and other disciplines. Stephen Chester first reviews these developments and assesses the potential value of sociologist Anthony Gidden's general social theory of structuration. He then utilizes this to explore Paul's perspectives on conversion in relation to both gentile and Jewish converts. He also explores the Corinthians' perspectives on conversion in the context of Graeco-Roman religious and social life. Here emerges a fascinating account of perspectives on conversion in the crucial formative years of early Christianity.
Learn more
Best Courses on 1 Corinthians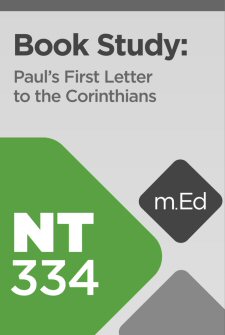 In Book Study: Paul's First Letter to the Corinthians (NT334), Craig Blomberg steps through the text to explain the big picture and the many issues and controversies found in 1 Corinthians. You will be encouraged in your Christian walk to understand and express your spiritual gifts and to see the contemporary relevance of the issues faced by the Corinthian Church. This study reveals the pastoral heart of Paul in both addressing moral and community issues of Christian leadership, factionalism, lawsuits, sexuality, and food sacrificed to idols, while keeping rehabilitation always in mind. Taking a broad-brush approach, you will gain a balanced perspective on spiritual gifts and the importance of love before diving in to examine the controversial topics of tongues and prophecy. There is something of relevance for every Christian in this study, which shows that the same issues facing the first-century Church can be found in the Church today.
Learn more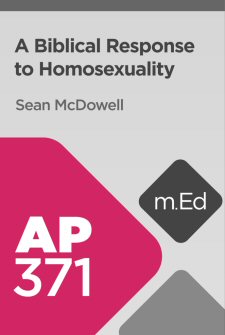 Get equipped to respond truthfully and graciously to the topic of homosexuality and to those who are a part of the LGBT community. Sean McDowell examines some of the preliminary issues, such as whether or not homosexuality is a gospel issue, whether or not homosexuality is the unforgiveable sin, and why many people have adopted the revisionist view of homosexuality. Gain profound insight and practical advice while applying biblical evidence to common objections to pertinent passages in Genesis, Romans, and 1 Corinthians.
Learn more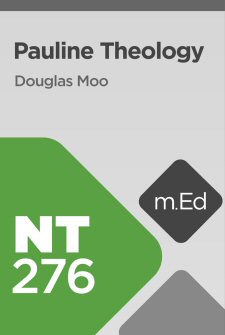 In NT276 Pauline Theology, Dr. Douglas J. Moo organizes Paul's theology within the new realm of the gospel of Jesus Christ and the lives of Jesus' followers. After comparing the new realm to the old realm of the law, Dr. Moo takes you on a journey from the inauguration of the new realm to its culmination, stopping to discuss the people of the new realm and how Jesus' followers enter into, live within, and enjoy this new realm. This course provides you with a foundation to read, study, teach, and preach the message of the apostle Paul.
Learn more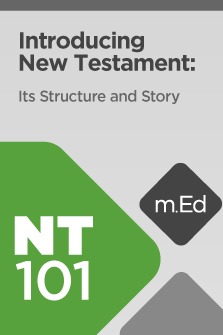 Gain a better understanding of the New Testament's structure and themes with New Testament scholar Dr. Lynn Cohick. You'll examine elements such as historical context, writing techniques of the Gospels' authors, developments in the early Church, the settings of the Epistles, the genre of the book of Revelation, and the life of Jesus.
Learn more