Visual Filters
Marking up the biblical text is a tried and true method for making observations and uncovering the meaning of Scripture. Visual Filters allow you to easily and systematically highlight words and phrases in Bibles and other texts.

Because Visual Filters are a toggle feature, you can decide what filters you want applied to a text and whether or not you want a particular filter to be active.
Included in Logos Starter and above
Works best in Logos Starter and above
A Library That Marks Itself Up
---
Explore a text's background without searching
When you apply a Visual Filter, you can quickly see places in the text that link to more information in the Factbook—a robust database of important people, places, things, events, and topics in the Bible and Christian history.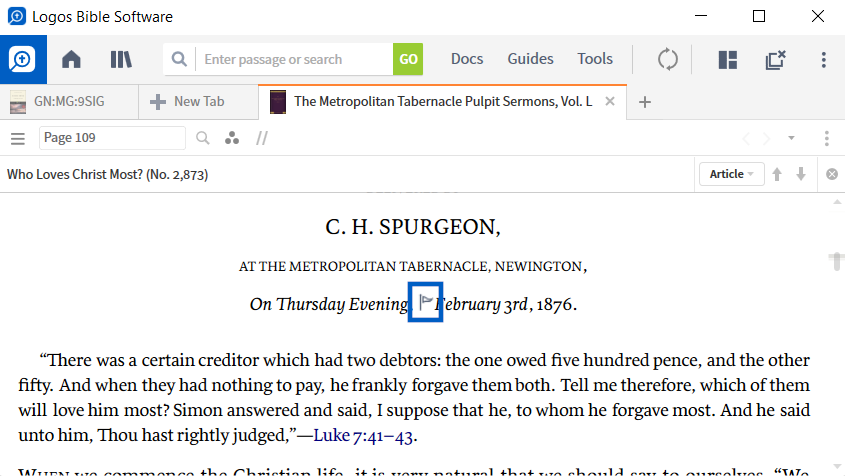 Gain historical perspective
Visual Filters allow you to quickly navigate between dates in a text and the Timeline. Click the event flag to view events on that date on the Timeline.
Read the Bible as a manuscript without distractions
Use Visual Filters to customize what you see in the biblical text, allowing you to read and study the Bible in an uninterrupted flow. Remove textual markings like section headings, footnotes, and chapters and verses by unchecking the corresponding boxes in the Visual Filter.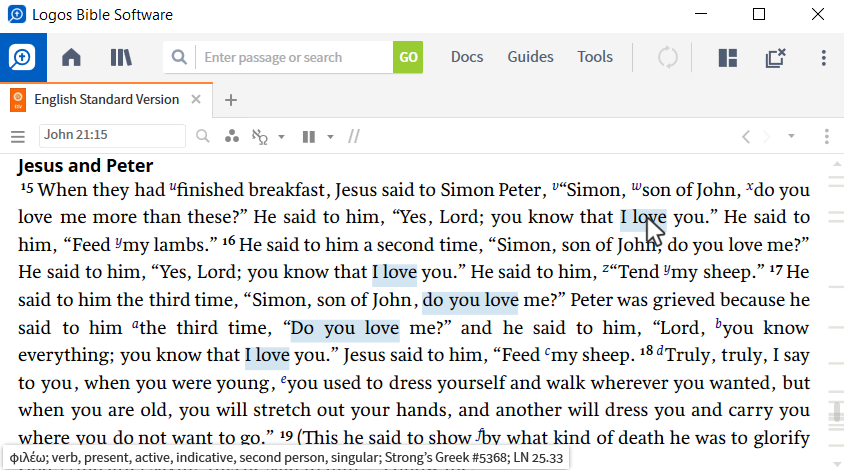 Spot multiple uses of the same word
Easily see repeated words or words that share the same root in the original languages. With Visual Filters, you see the connections by simply hovering over a word.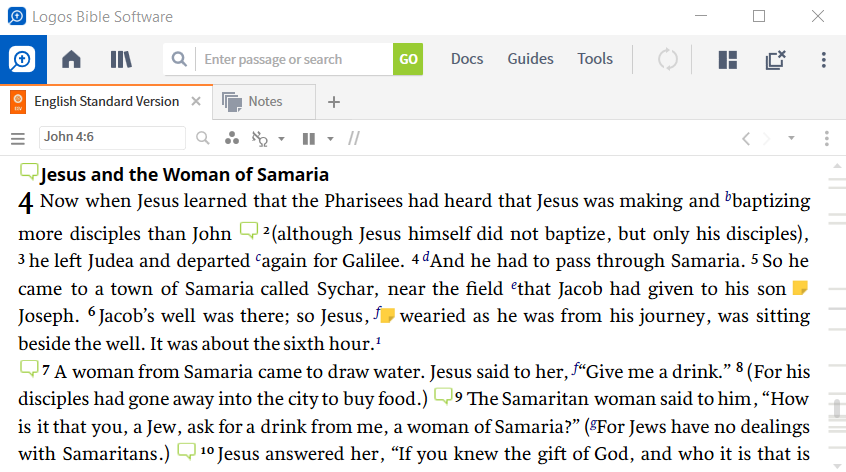 See your notes or your group's notes
When you anchor your notes to a biblical text or other resource, Logos enables you to see these places in text with a Visual Filter. You can even see where others in your Faithlife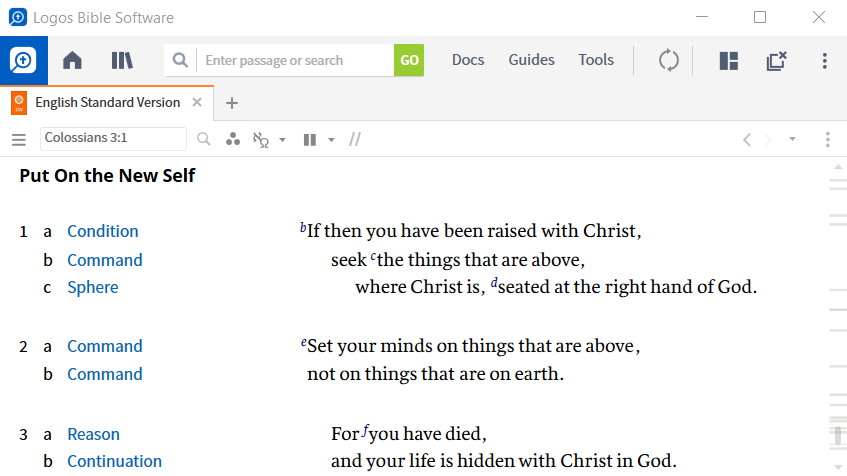 Trace the flow of thought
One of the important tasks in Bible study and hermeneutics is to trace the author's flow of thought and how the individual clauses function in the pericope. Apply a Visual Filter to view the text in its propositional outline or see basic discourse analysis markers.
Create a Visual Filter
Do you want to highlight every place a word or grammatical construction appears in a text or resource (e.g. every time Paul mentions joy)? Create your own Visual Filter and you'll be able to spot all of these occurrences instantly.
How to Use Visual Filters
Use Visual Filters in All Logos 8 Packages