Syntax Search
Explore the grammatical structure of words in the Hebrew Bible, Septuagint, and Greek New Testament in a snap. Run a variety of syntax searches using prepackaged templates, or create your own query with a fill-in-the-blank form.
Get more Syntax Search training

Search Hebrew and Greek Grammar Faster Than Ever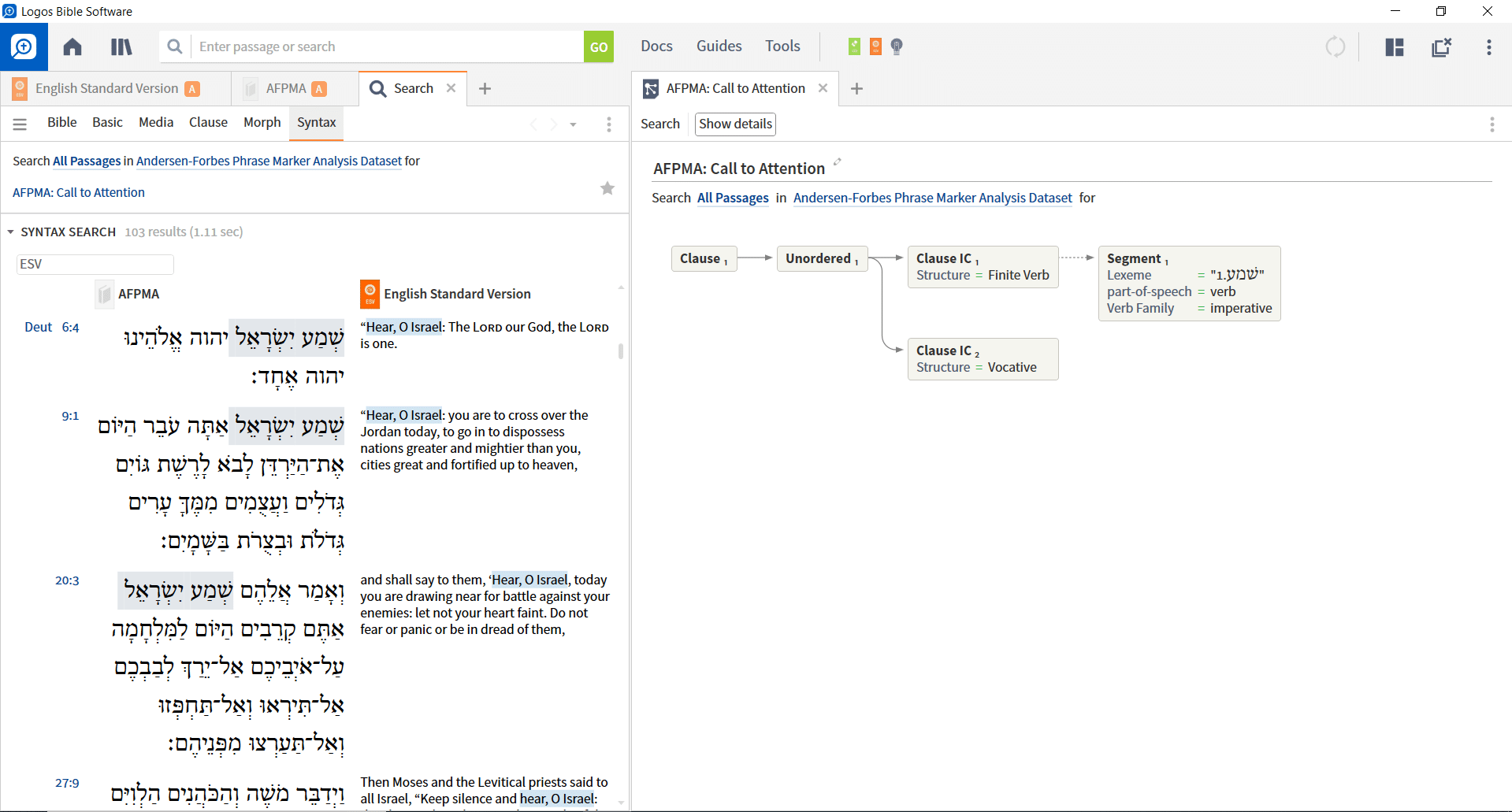 Create custom searches involving relationships between words and parts of speech.
Use the Andersen-Forbes Phrase Marker Analysis or the Cascadia Syntax Graphs of the New Testament to create your own searches. For example, in Deuteronomy 6:4, Moses said, "Hear, O Israel"—but a syntax search allows you to study other occurrences where a person or group is specifically called to listen.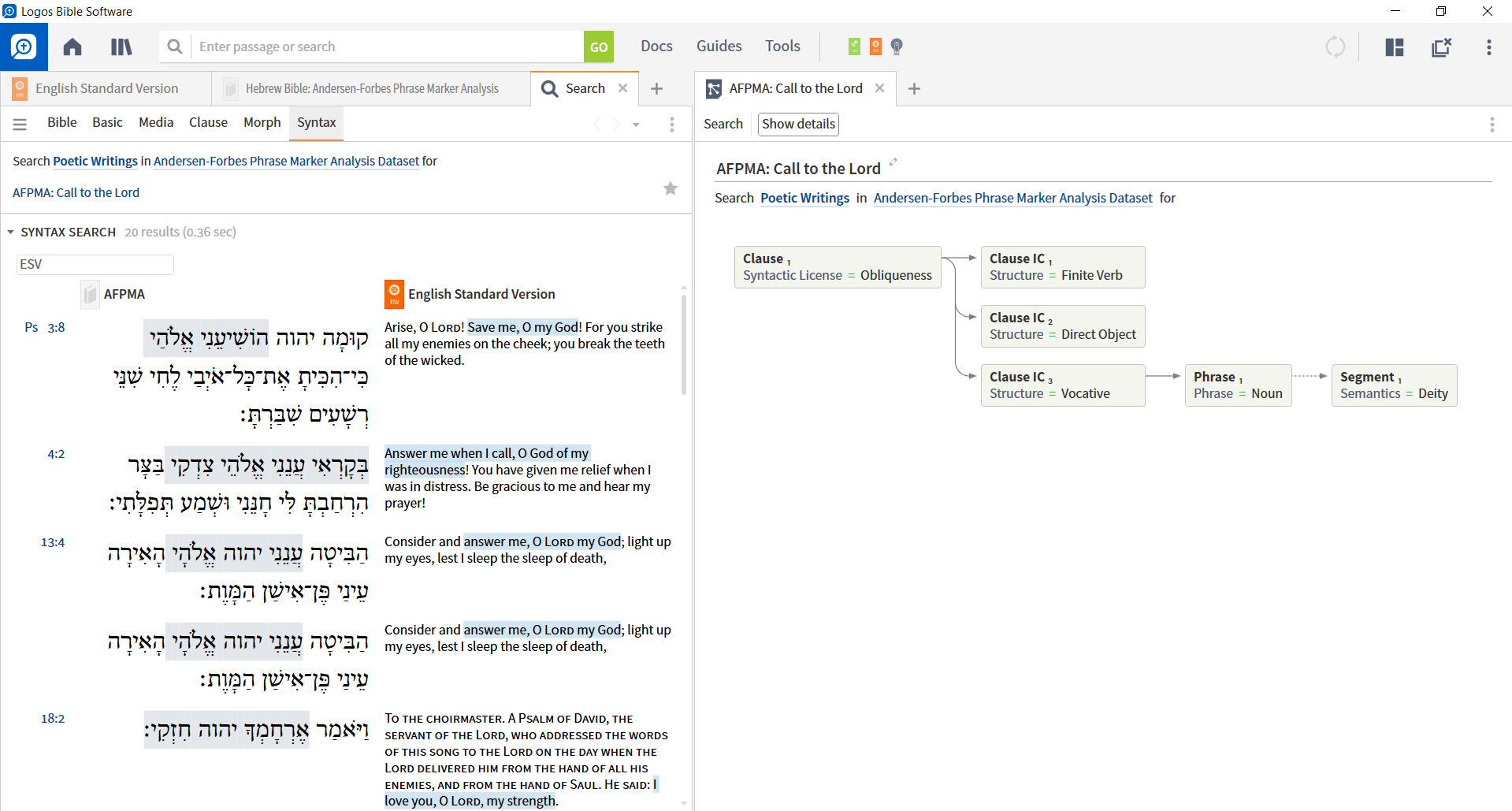 Build a custom syntax search query
Find all the places in Psalms where the psalmist calls God to respond, then display results according to source, text type, or canonical grouping. Or study the places in Johannine literature where the author speaks of two things together, like "full of grace and truth." Then, choose to display search results in both Hebrew/Greek and English versions.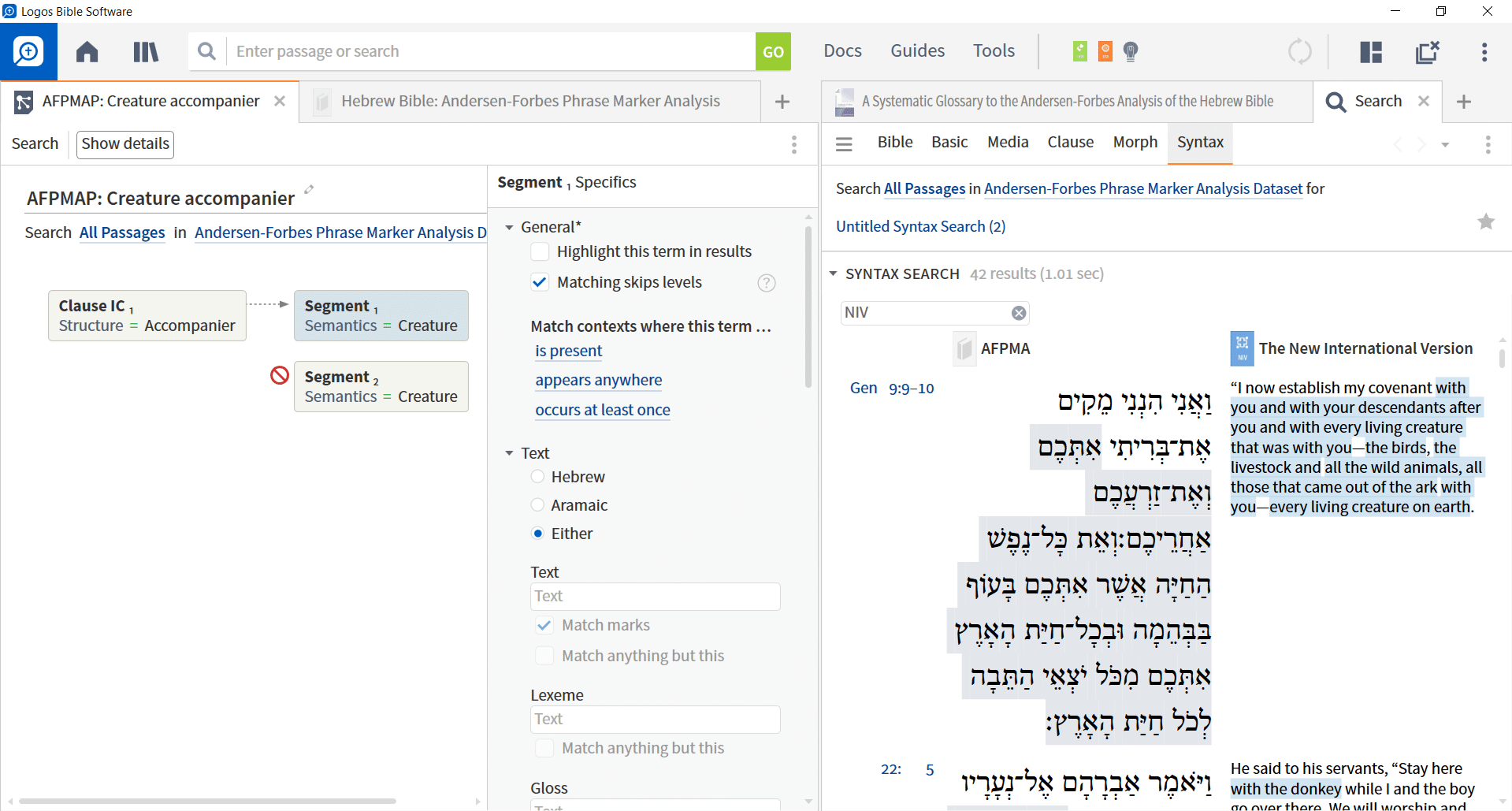 Custom Datasets for Greek and Hebrew
With Logos you get access to multiple datasets for Greek and Hebrew syntax searching. Each unique dataset comes with key additional resources to help in your searching, like a glossary and a visualization guide. Use the Anderson-Forbes Phrase Marker Analysis dataset to help you construct a search. For example, you can find all the places where a creature accompanies the subject, like the donkey that went with Abraham and Isaac to the mountain.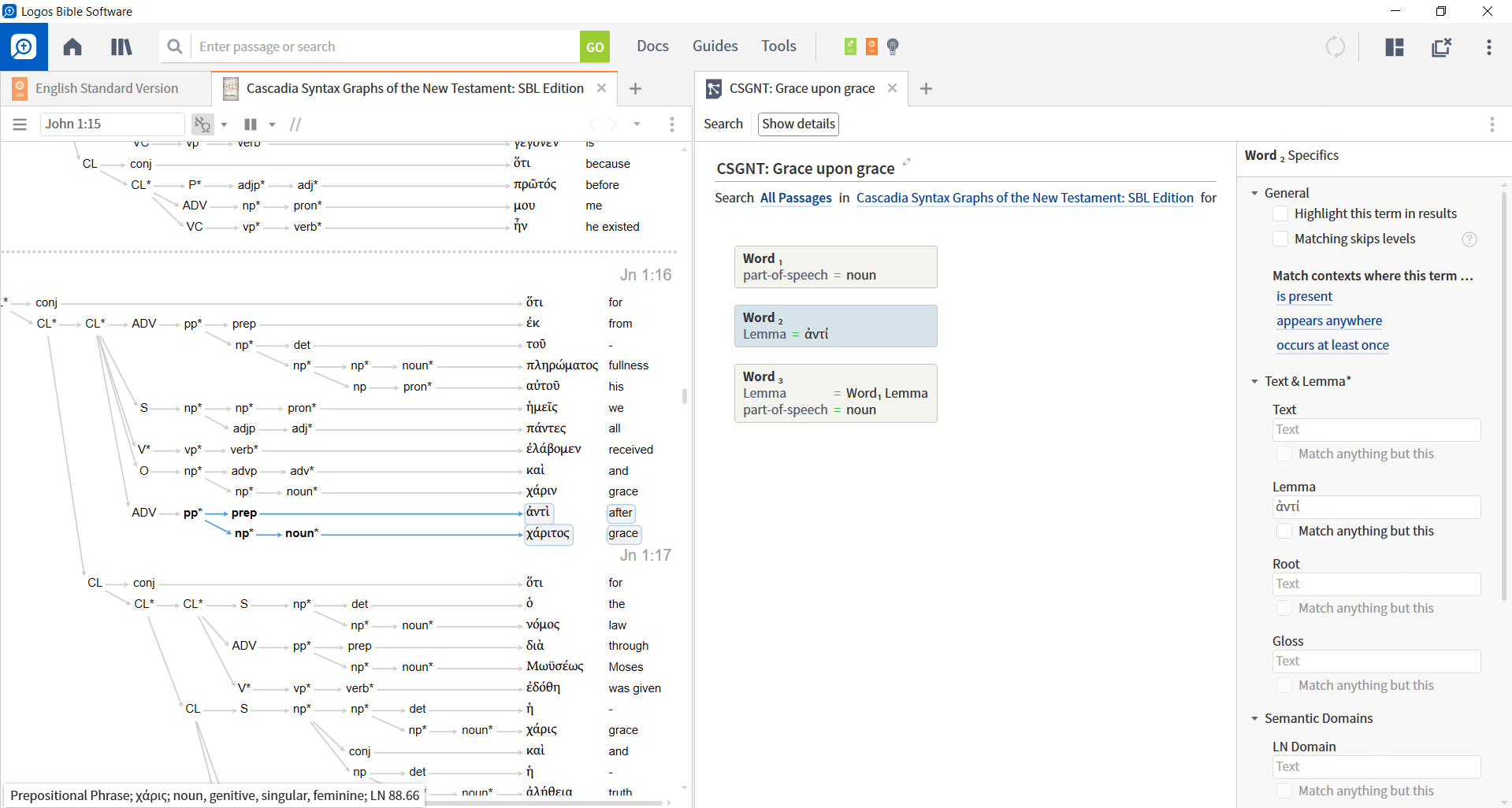 Compare similar constructions
A syntax search helps you locate similar constructions from the clause level or smaller phrase units. For instance, Genesis 6:4 raises questions about the time interval related to the Nephilim. Construct a syntax search to find similar verbal constructions related to time intervals to shed light on the discussion. In the New Testament, John tells us that in Christ we have received "grace upon grace." A syntax search locates similar constructions, providing illuminating examples allowing you to interpret Scripture with Scripture.
Availability
Included in
---
Logos Silver and up

Works best in
---
Logos Gold and up

Available on
---

Desktop

Full functionality
Learn How to Use This Feature