Speech Acts Dataset
When the biblical authors penned their words or recorded the words of others, the information conveyed by the speaker had an intended purpose. The Speech Acts dataset attempts to capture the volition or intent of the speaker/writer with searchable labels on each sentence in Scripture. Search grammatical forms and intended meaning, like the places someone intended to give a command without using an imperative. Find rhetorical questions, personal pledges, and other precise kinds of speech acts.
Get more Speech Acts Dataset training

Easily study the intent of every sentence in Scripture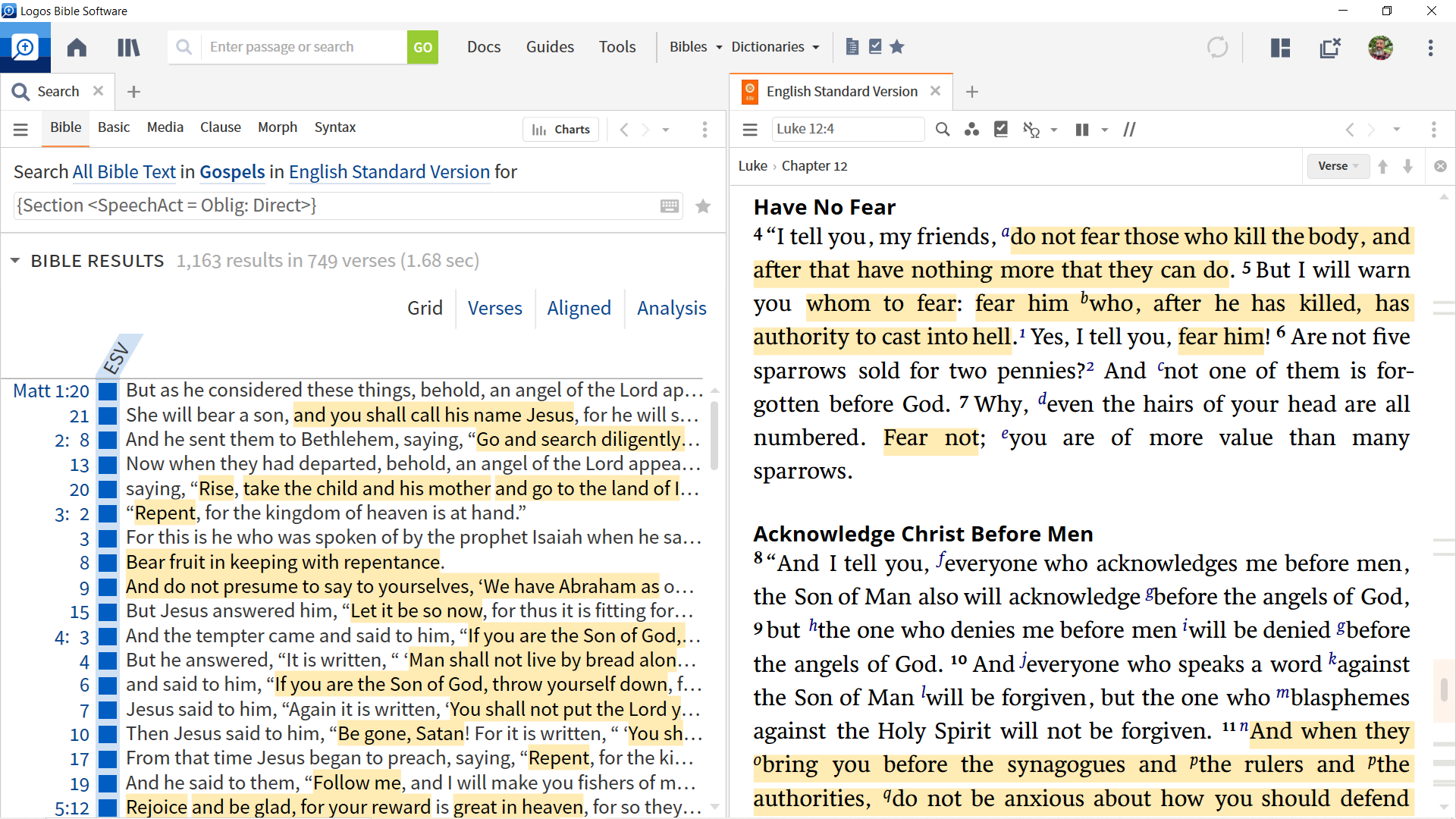 Find the meaning, not just the form
How can you find the commands of Jesus? By searching for the imperative mood, right? However, this search will miss vital commands in the subjunctive mood—like in Luke 12:4, where Jesus says, "Do not fear those who can kill the body." You won't miss this command when you search using the Speech Acts dataset. The prophets used "Woe" to warn of God's impending judgment. Use the Speech Acts dataset to find other ways they issued warnings.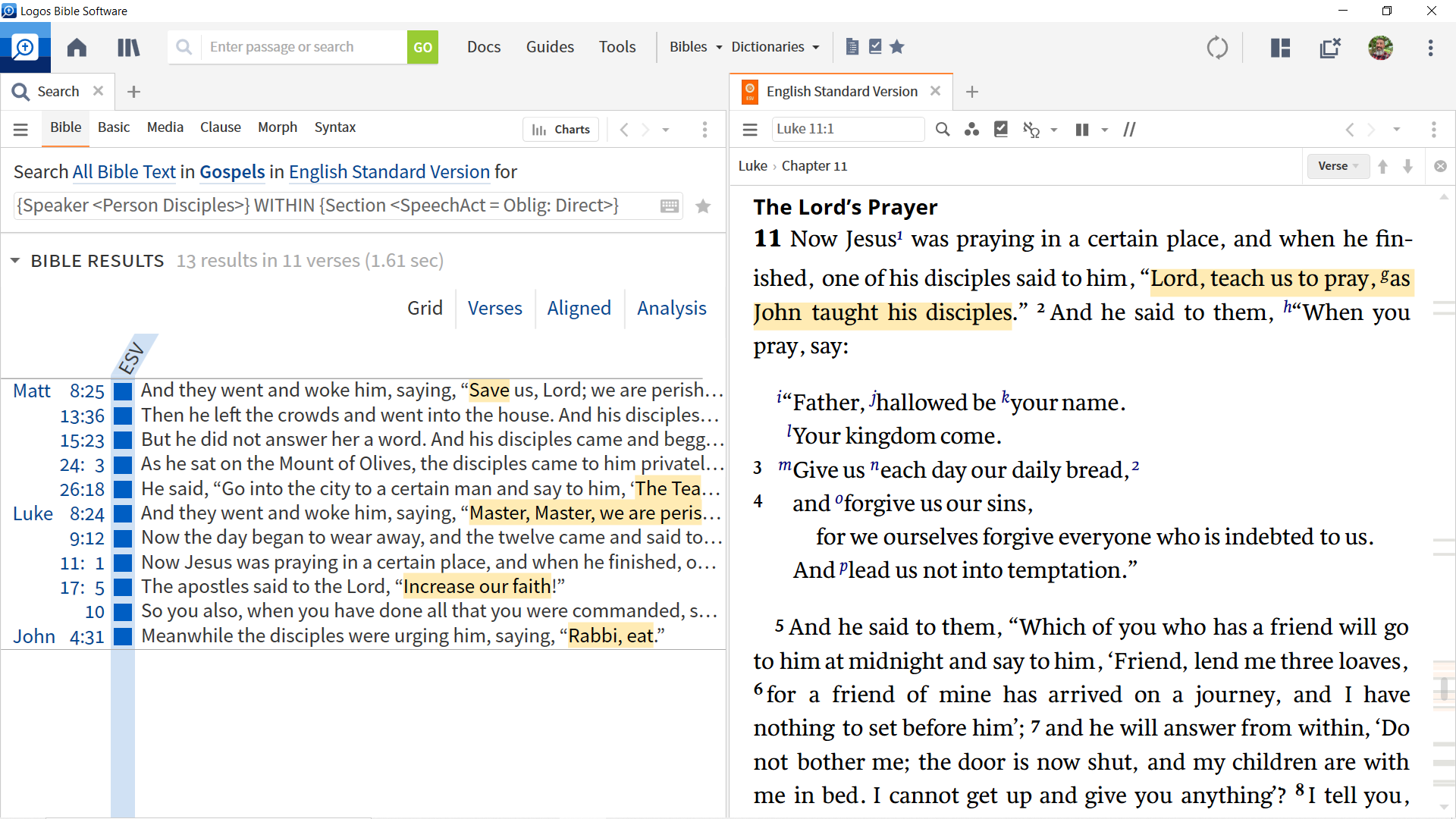 Refine your search for precise results
You can modify your searches by not simply finding all the requests in the New Testament but all the times the disciples made a request. Now you can quickly see where they asked Jesus to "teach us to pray" (Luke 11:4) and "increase our faith" (Luke 17:5). Find all of Paul's hortatory subjunctives by combining the Speech Acts dataset with a Morph Search.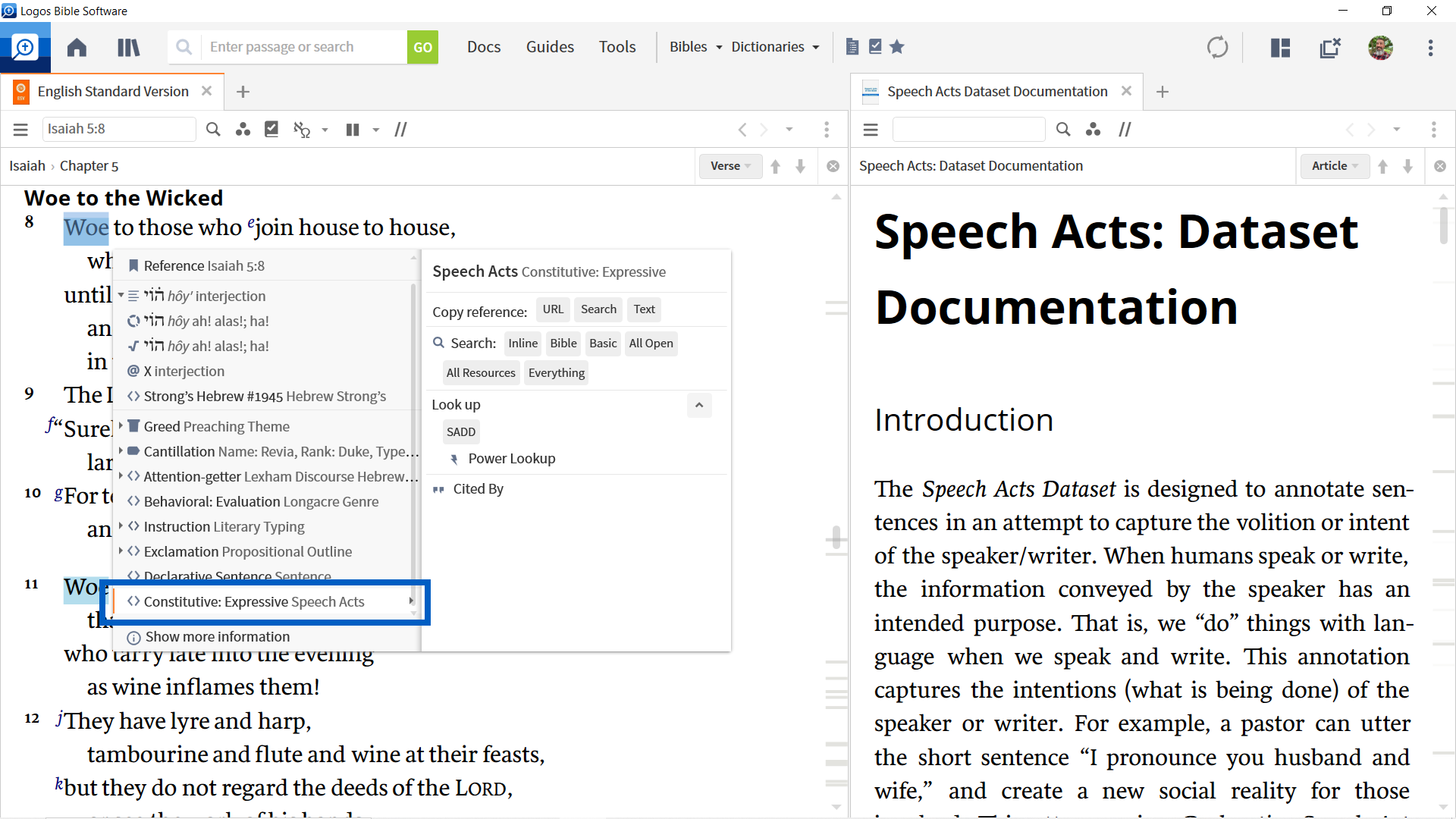 No need to remember complex syntax
The best part about the Speech Acts dataset is that you can easily access it from the Context menu. Launch a search with a single click, or copy the data and paste it into a search panel where you can modify it with other parameters. You can also access this dataset directly in the Bible Browser.
Availability
Included in
---
Logos Bronze and up

Works best in
---
Logos Bronze and up

Available on
---

Desktop

Full functionality

Logos web app

Full functionality
Learn How to Use This Feature