Reader's Edition Interlinear
The Reader's Edition Interlinear lets you customize any Greek or Hebrew original-language interlinear text according to your needs. You can hide words according to their frequency and leave only the words you haven't learned to quickly learn vocabulary. The Reader's Edition Interlinear is a popular tool for assisting students in their acquisition of a new language.
Included in Logos 8 Starter and above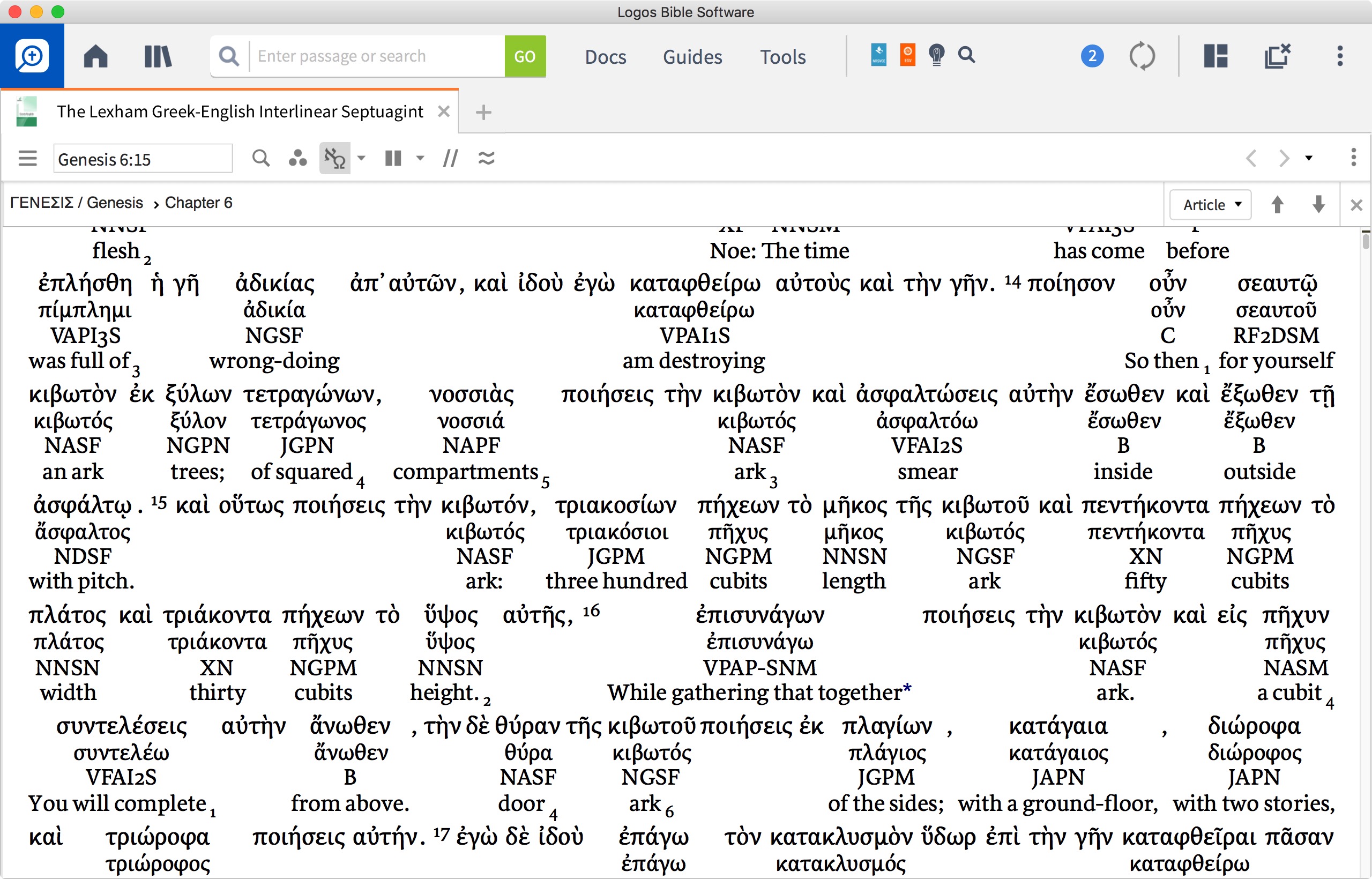 How to use Readers Edition Interlinear
Testimonials
"From multiple Bibles, to reverse interlinears, to journals, commentaries, and dictionaries, Logos leaves nothing to be desired."
-David T.
Get the Reader's Edition Interlinear in Logos 8 Starter and Above