Psalms Explorer
Study the Psalms at the highest level to the smallest detail for an engaging study experience. Filter them by genre, structure, author, or theme, or reveal the poetic structure of the original Hebrew—with a click. The Psalms Explorer will transform your study of all 150 psalms.
Get more Psalms Explorer training

Explore the Psalms Like Never Before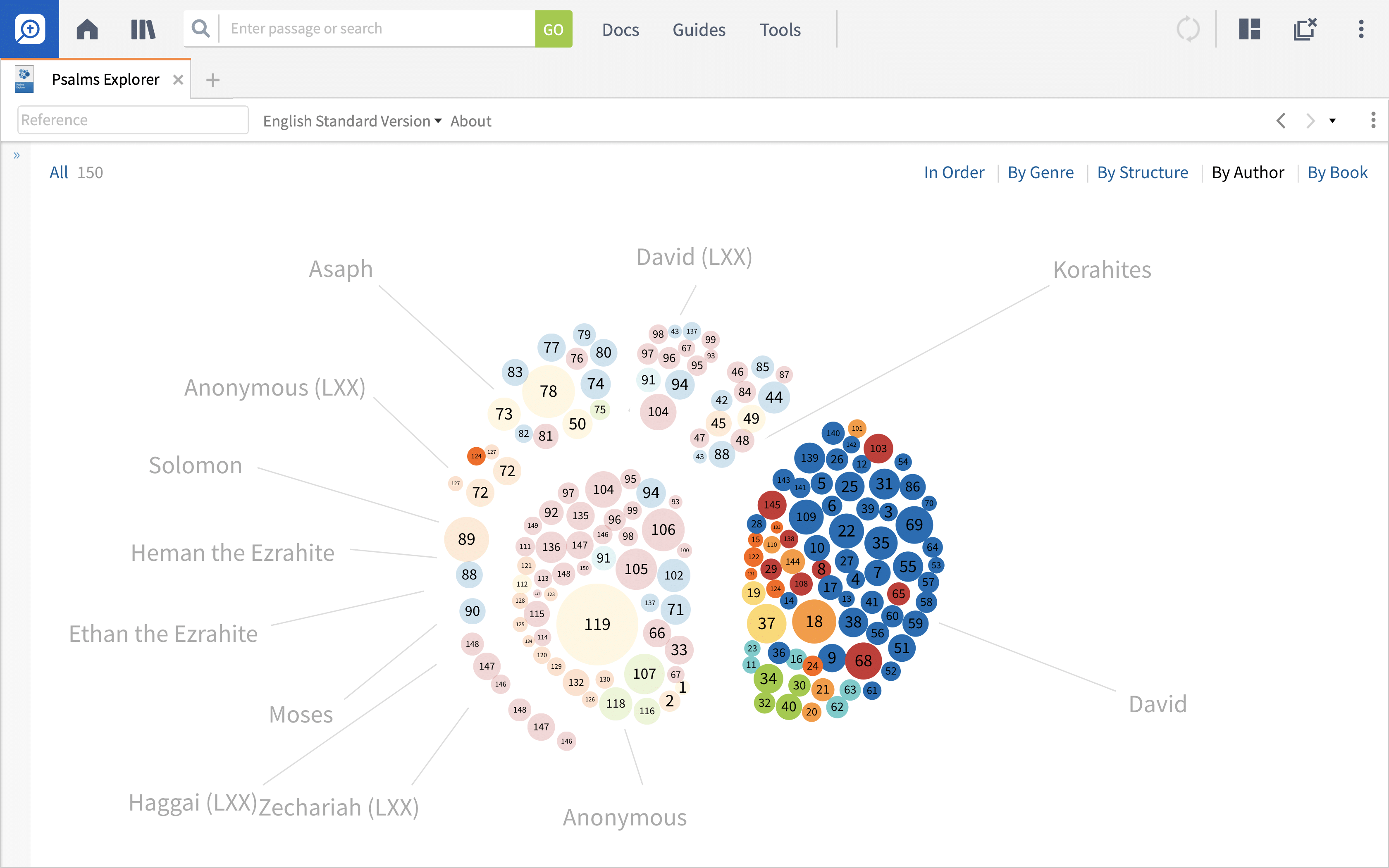 Filter and group the Psalms
Discover every psalm written by David, psalms about trust, psalms for weddings, and much more—with a single glance. Doing a research paper or Bible study on a really specific topic? In seconds, filter the Psalms down to those written by Asaph, as a petition, and about wisdom. Compare psalms side by side with the Hebrew text, group similar psalms together with the color-coded bubble chart, and hover over individual psalms for a brief overview.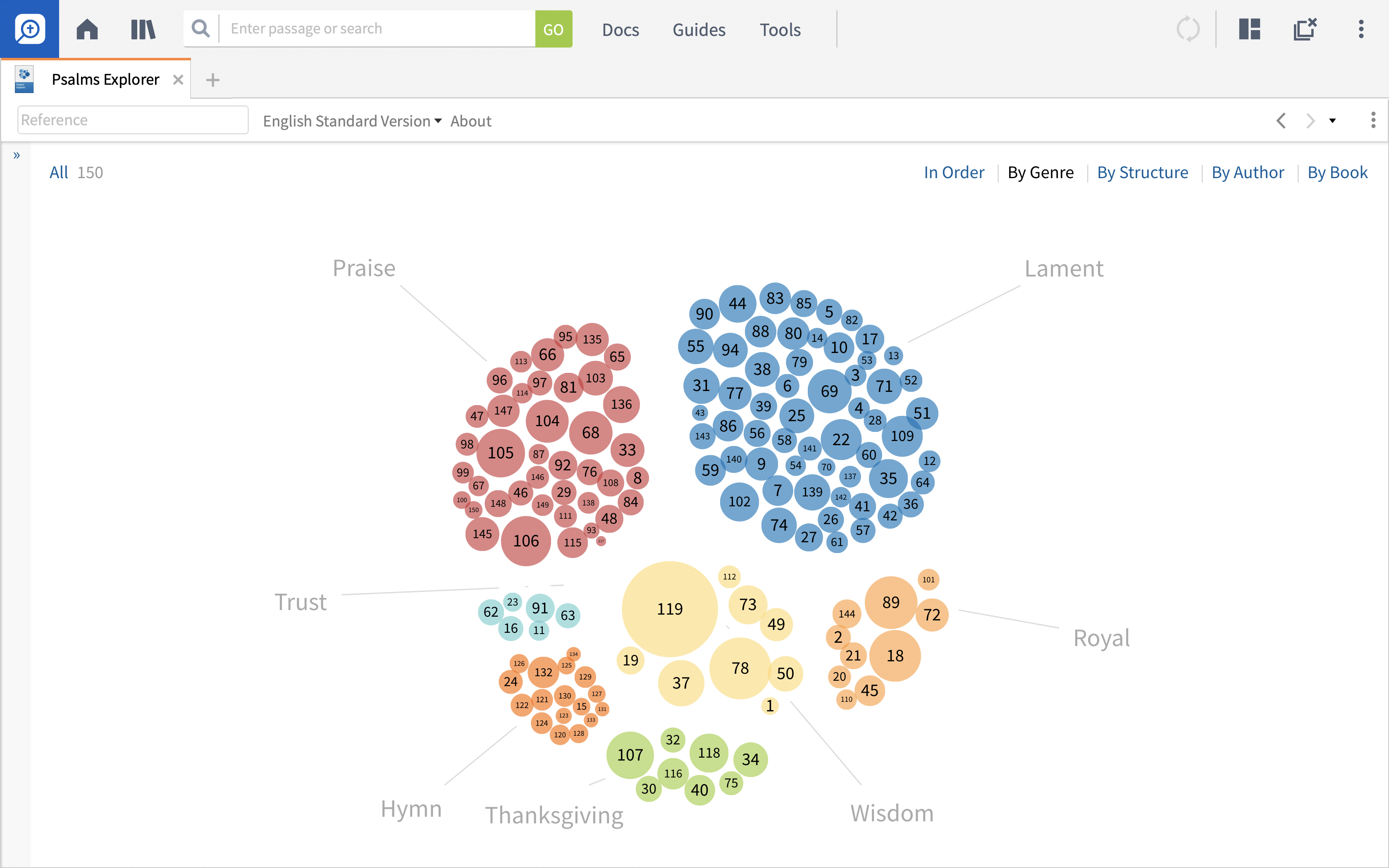 Study the Psalms with others
Pick a topic—like worship, trust, or thankfulness—and explore relevant psalms with a study group. Explore psalms in interesting ways while visualizing which authors wrote the most laments or what themes appear most in each genre. This interactive psalm browser takes the guesswork out of Bible study, so you can find the answers you need fast.
Availability
Included in
---
Logos Bronze and up

Works best in
---
Logos Bronze and up

Available on
---

Desktop

Full functionality

Logos web app

Full functionality
Learn How to Use This Feature