Prioritized Resources
Have a favorite commentary series? Tell Logos to search your favorite Bibles, commentaries, and other works by prioritizing your resources.
Get more Prioritized Resources training

Set Your Preferred Resources for Quick Access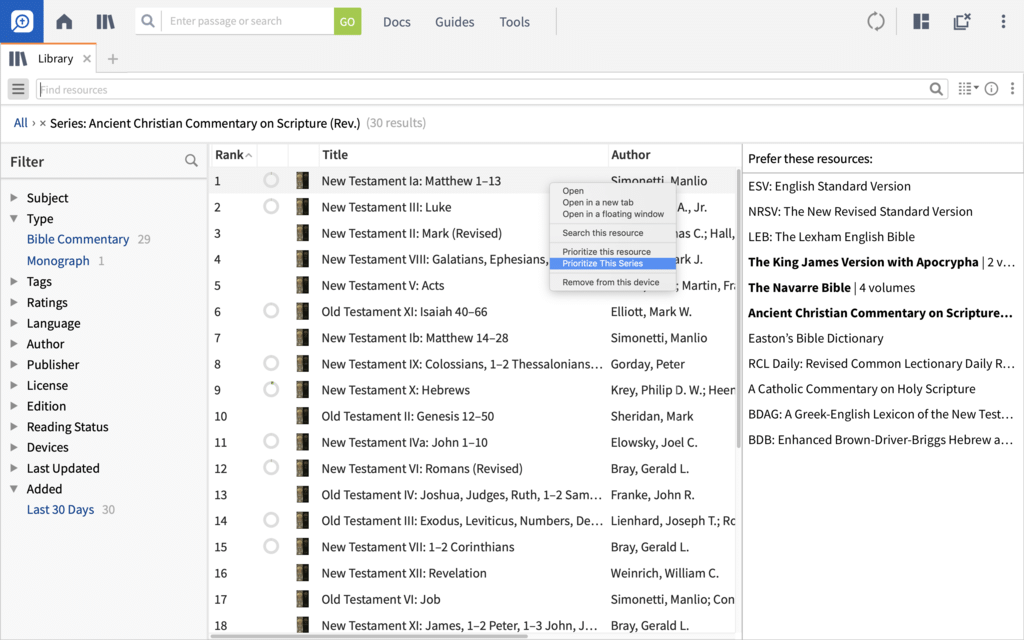 Choose your favorite your Bible versions and commentaries
When running a Bible search, you have the option of searching within your Top Bibles. This category is made up of your five prioritized Bibles, so make sure to add your five favorites as preferred resources to take advantage of this search.

You can also do the same thing for commentaries. You can choose your favorite single-volume commentary, your favorite volume in a series, or your favorite series!
Availability
Included in
---
Logos Starter and up

Works best in
---
Logos Starter and up

Available on
---

Desktop

Full functionality
Learn How to Use This Feature