Preaching Mode
Done with your sermon prep and ready to preach? With a single tap, you're ready to navigate your notes or manuscript smoothly. View your current slide at a glance and keep track of your timing as you speak. With the power of Logos, you can seamlessly prepare your sermon on your desktop and present it using a mobile device.
Get more Preaching Mode training

Never Fumble with Note Cards or Loose Papers Again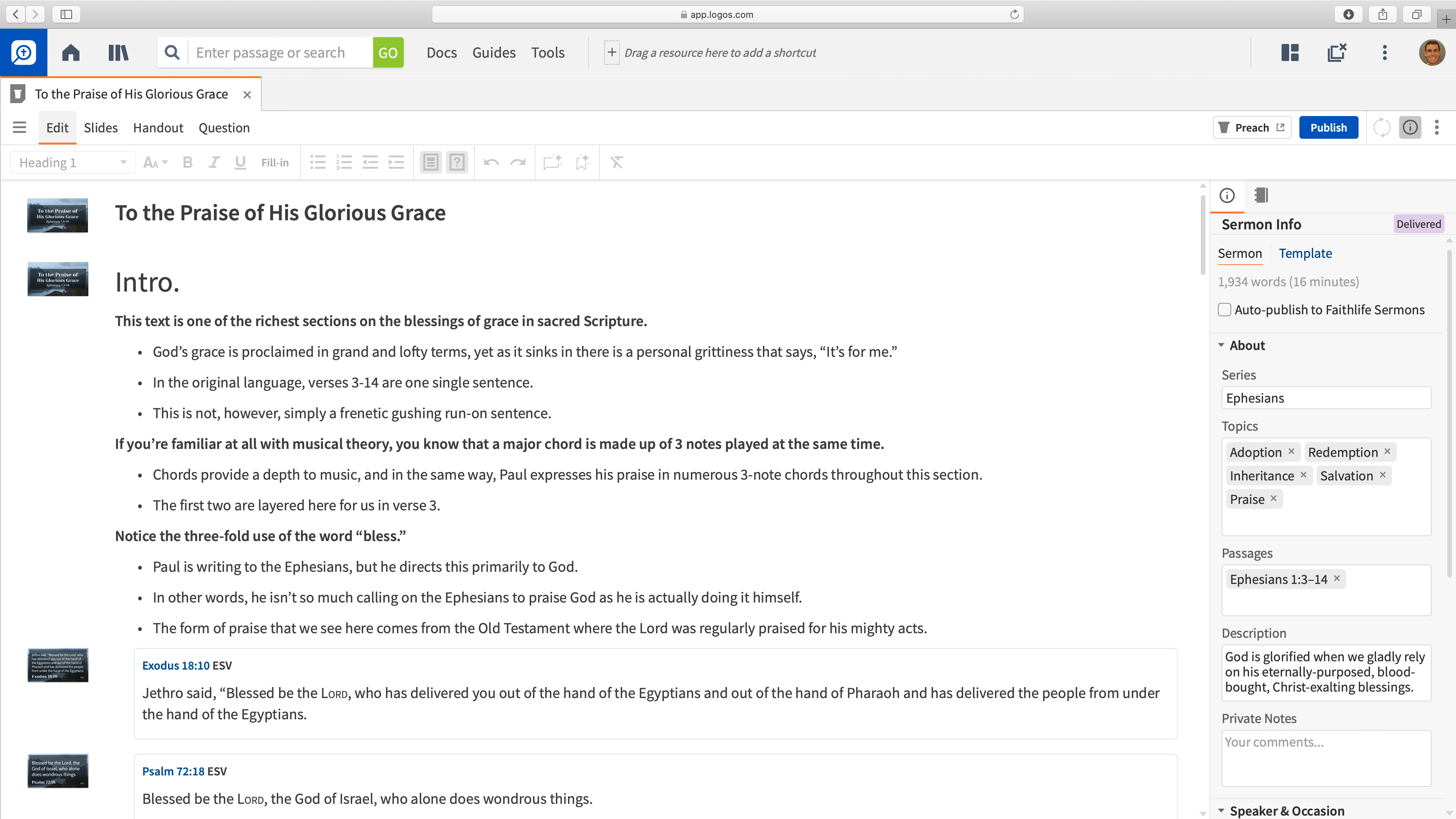 Present your sermon from any mobile device
With the Logos Sermon Builder, you can prepare your sermon on a desktop or laptop. Then you can engage Preaching Mode on your tablet or other handheld device and fluidly transition from your manuscript to a dynamic presentation with Faithlife Proclaim. And you don't even need to have the Logos app installed! You can access your sermon and enable Preaching Mode right from app.logos.com.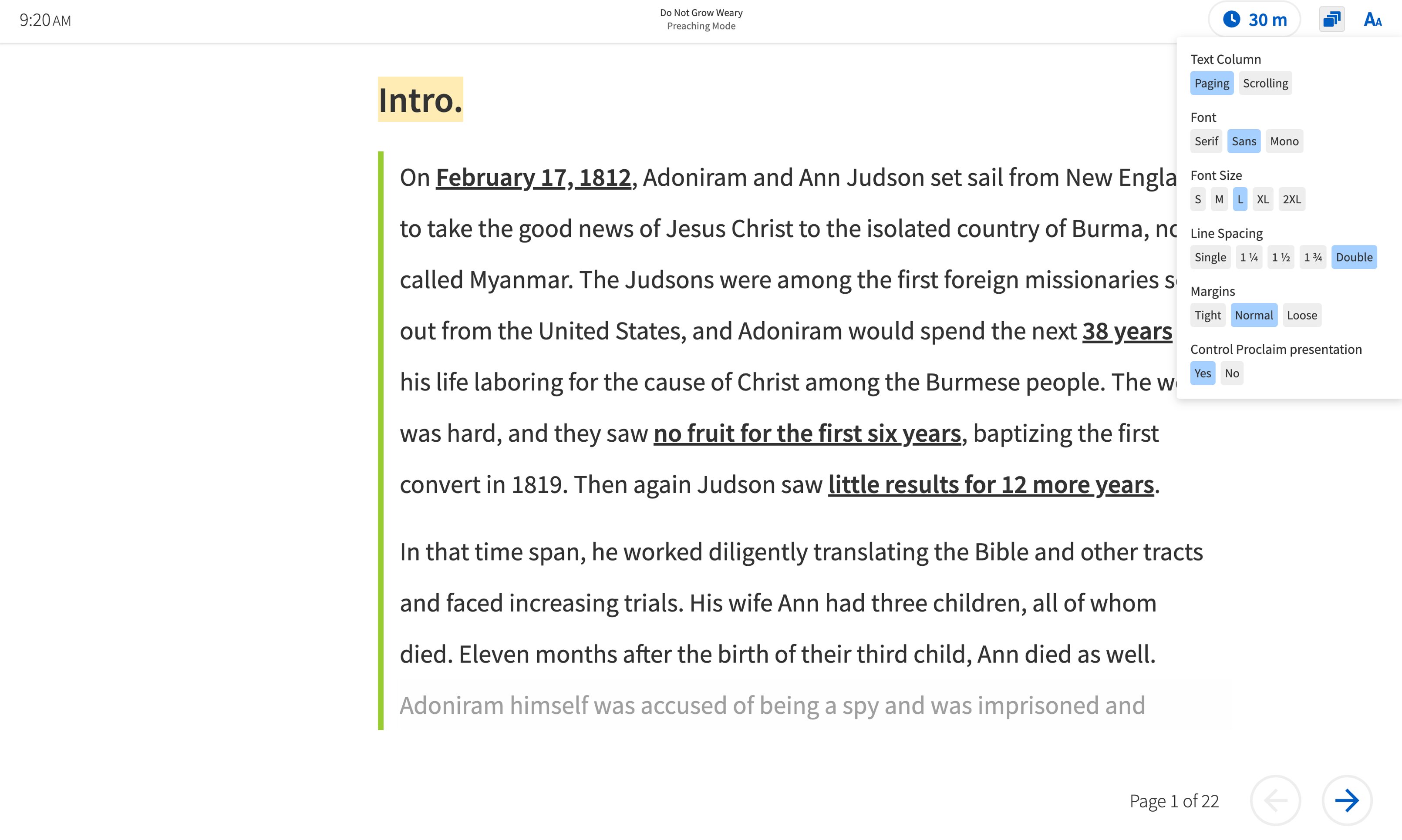 Focus on your audience, not your notes
Do you need to make your presentation easier to read? Adjust the font, text size, line spacing, and margins with just a few taps. As you navigate your sermon, Logos displays your current slide, so you don't have to break eye contact to check what is being presented on the big screen.
Availability
Included in
---
Logos Silver and up

Works best in
---
Logos Silver and up

Available on
---

Desktop

Full functionality

Tablet

Full functionality

Mobile

Full functionality

Logos web app

Full functionality
Learn How to Use This Feature