Liturgy
Liturgy comes from the Greek word leitourgia, which means "public worship." Many of the different branches of Christianity throughout the world use liturgies as part of their public and private worship. Logos allows you to access and browse all of your liturgical resources for specific biblical passages using the Liturgy guide section. This section is included in all Logos packages and only requires a lectionary resource to work properly.
Learn how to use guides in Logos

Every Lectionary in one place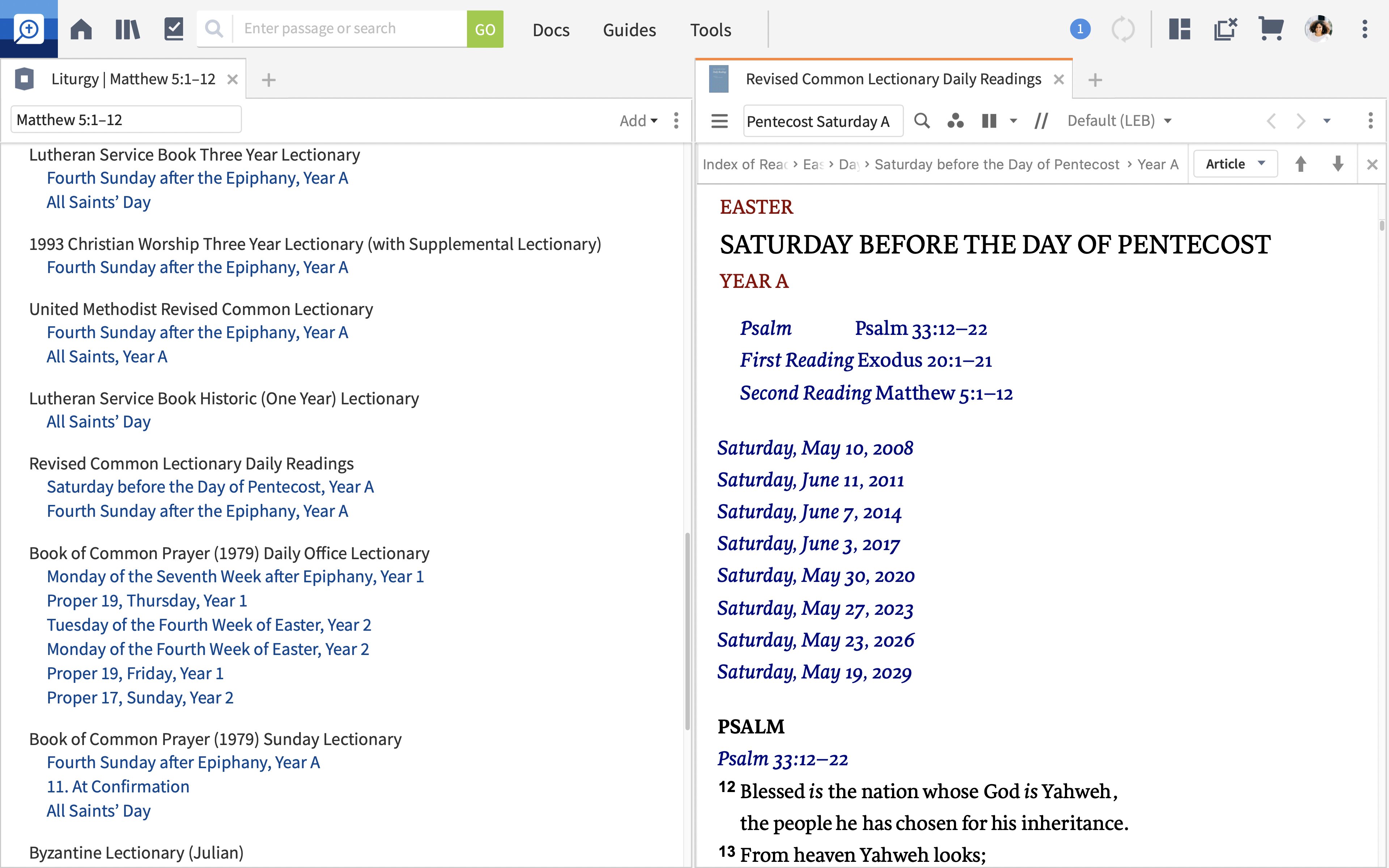 Different branches, same tree
On the surface, Christianity can appear very splintered. By some counts, there are more than 30,000 different denominations out there. But when we look a little deeper, we see that no matter the differences, all these different branches of Christianity are growing from the same trunk. The Liturgy guide section shows us where different traditions read the same text on the same day in celebration of the same thing.
Availability
Included in
---
Logos Starter and up

Works best in
---
Logos Silver and up

Available on
---

Desktop

Full functionality
Learn How to Use This Feature