Link Sets
Link Sets allow you to easily control whether panels in Logos scroll together or independently. You can assign two or more resources to the same link set, or assign some tools to follow an open panel. This means you can set your preferred Bible and favorite commentary to keep in step as you scroll through the biblical text. Multiple resources can be added to Link Sets, and multiple link sets can be used at the same time.
Get more Link Sets training
What Panels Can You Link?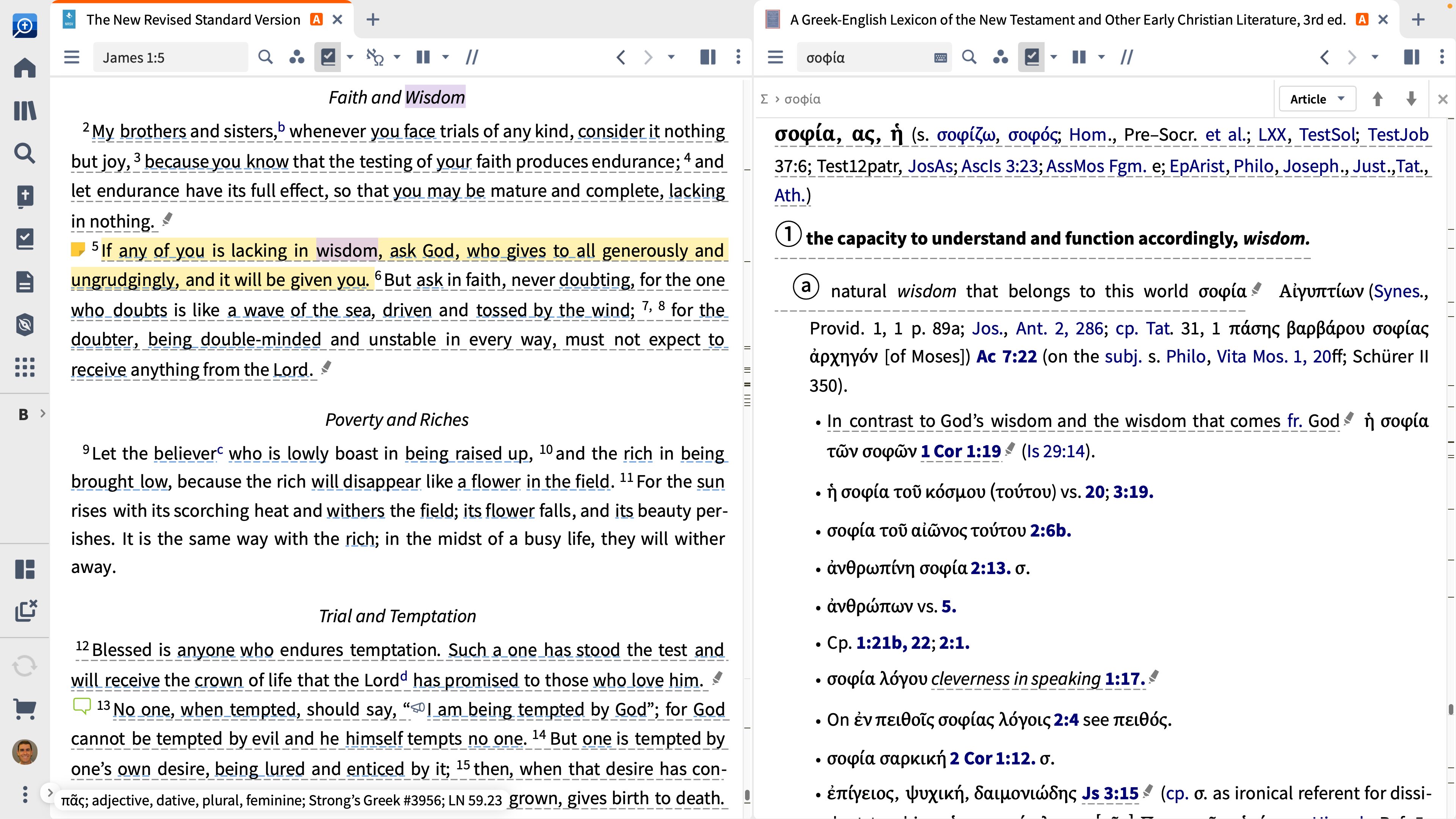 Link a Lexicon to a Bible
The Link a Lexicon to a Bible feature allows you to link your English Bible directly to an original language lexicon and move seamlessly between them. Navigate from the Bible you're reading to expanded definitions and discussions of the original Greek or Hebrew word behind the English translation. Reformat the lexicon's text into an aesthetically pleasing outline, and Logos will hold your place. If your lexicon is open to a word you're studying in the biblical text, Logos highlights that word in the biblical text and also the reference you have open if your lexicon cites it.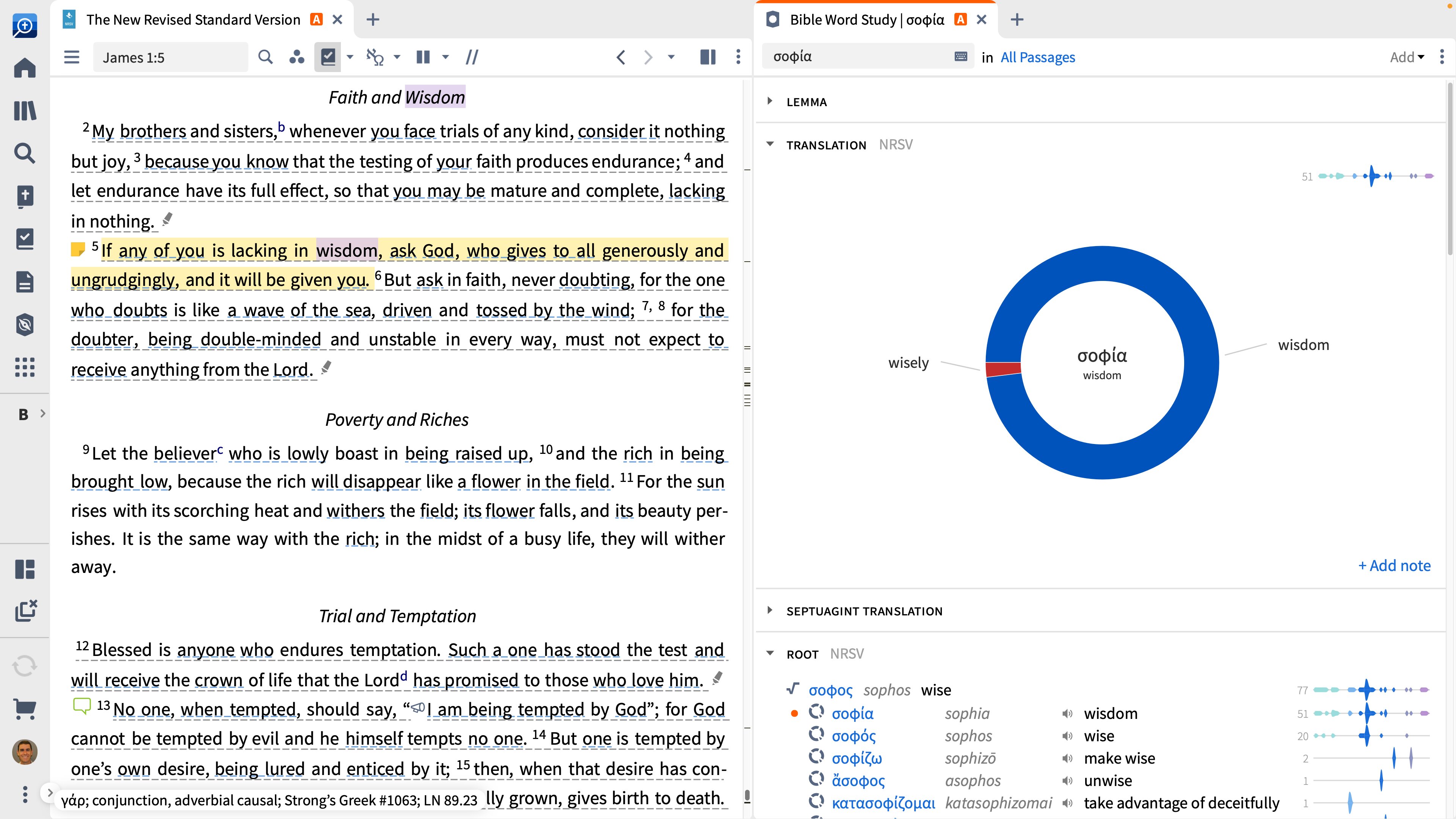 Link to a Bible Word Study Panel
Easily control whether panels in Logos scroll together or independently using Link Sets. When studying the Greek or Hebrew meaning of biblical words, linking a Bible to a Bible Word Study Guide will update the word you are studying in the Guide as you click on different words in the Bible.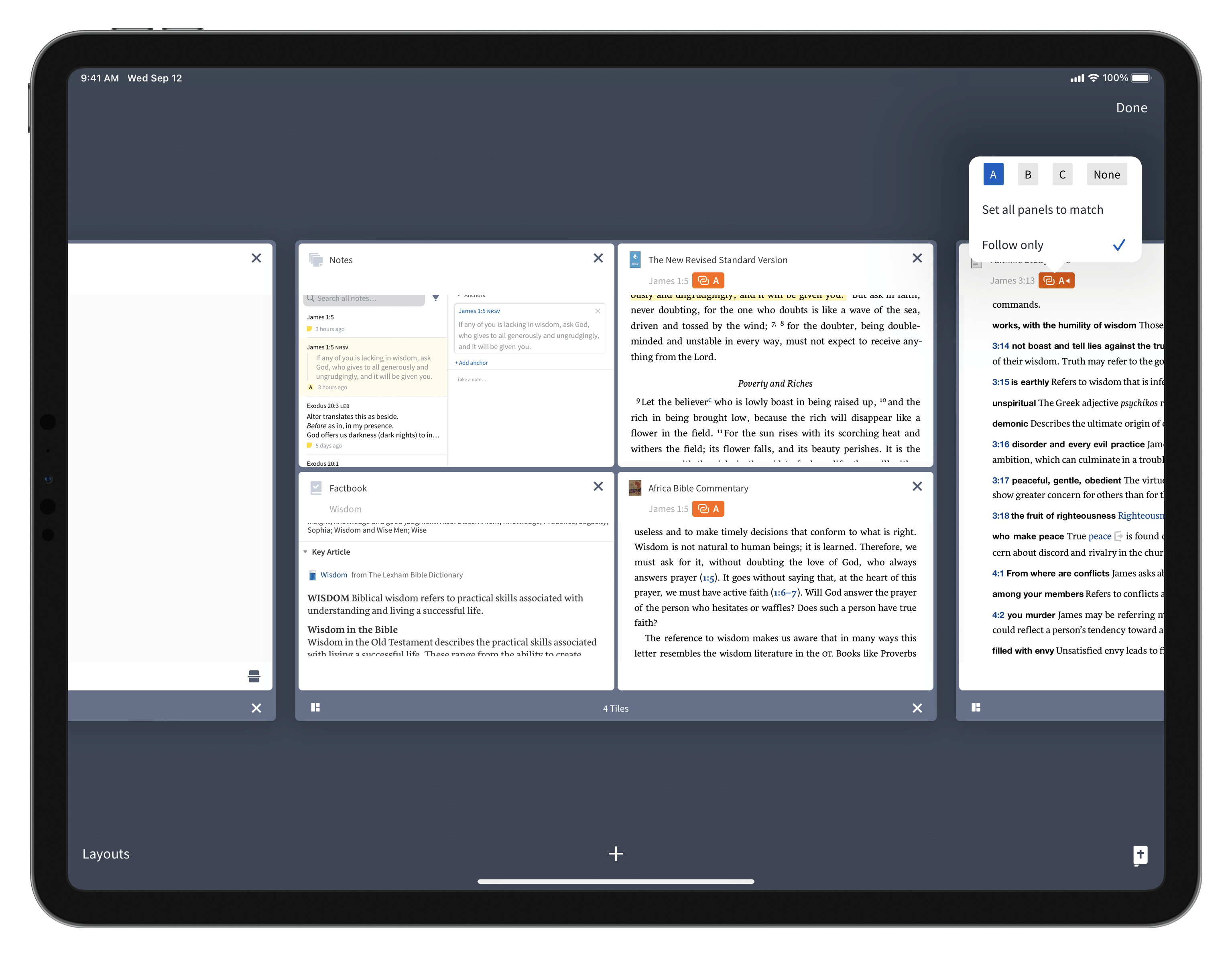 Link panels on your mobile device
With Logos 10, linking panels on your phone or tablet is easier than ever! Tap the Tabs icon in the bottom navigation bar to open the Layouts view. Next, click the panel linking icon and select Link Set A, B, or C from your open resources to indicate which items you want to scroll together. You may also choose the Follow Only option to set a resource to follow another resource rather than lead when scrolled.
Availability
Included in
---
Logos Starter and up
Works best in
---
Logos Starter and up
Available on
---

Desktop
Full functionality

Tablet

Full functionality

Mobile
Full functionality

Logos web app
Full functionality
Learn How to Use This Feature
Faithlife TV
Forums
Logos Wiki