Lemma in Passage
Instantly find references to Greek and Hebrew lemmas (the dictionary forms of words) discussed in commentaries in your Logos library organized by passage.

Note: Lemma in Passage requires an active internet connection.
Included in Logos 8 Bronze and above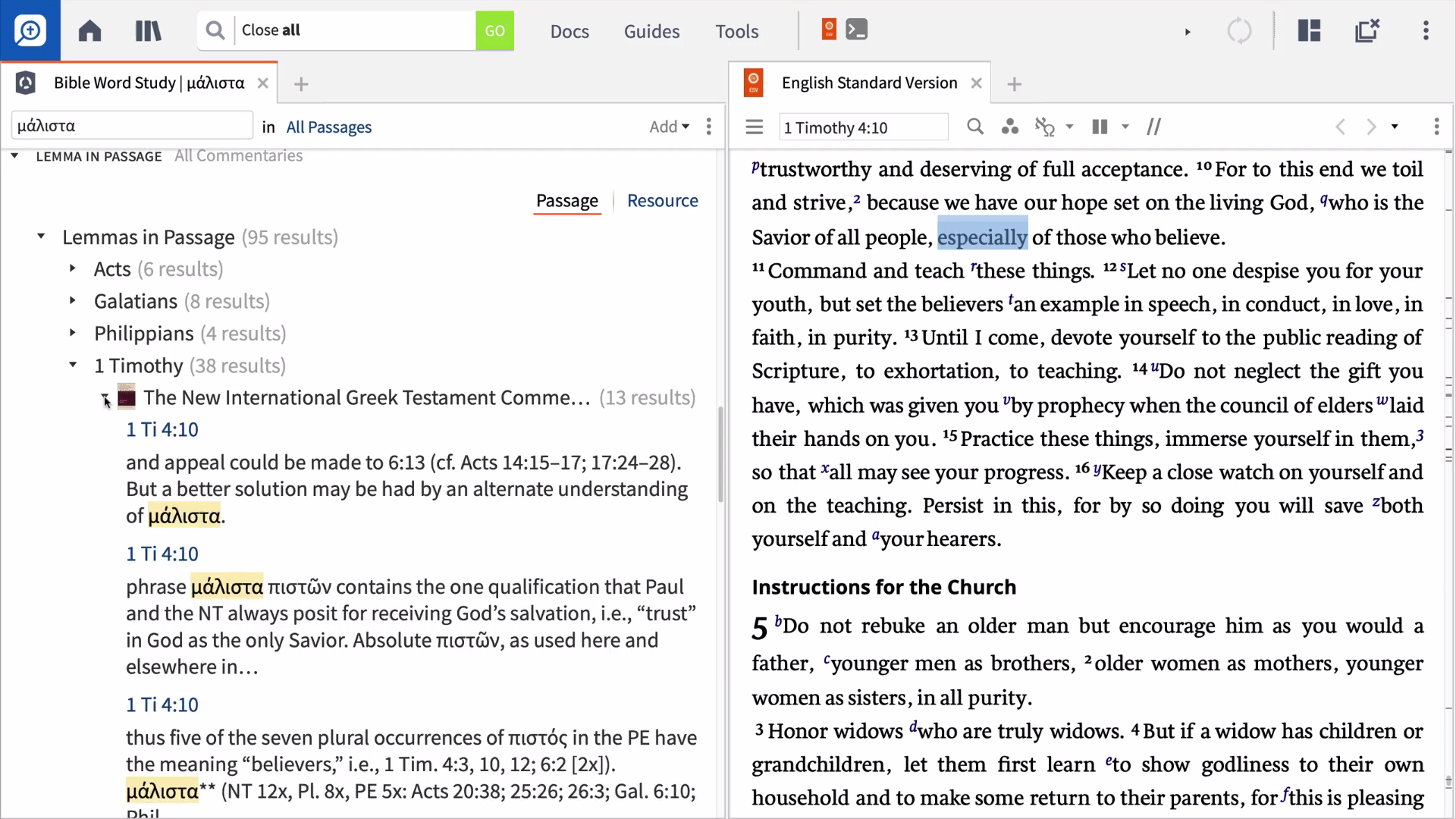 Find Lemmas in Passages in Commentaries
---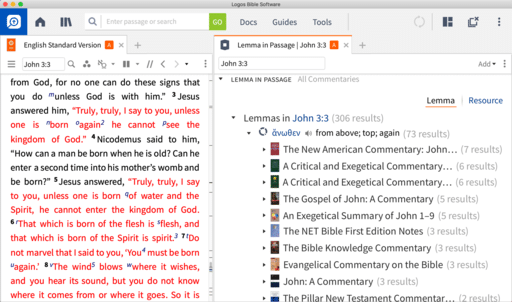 Search commentaries that discuss a specific word
Need to find every commentary that discusses John 3 and the Greek words translated "born again?" With the Lemma in Passage dataset, you can easily locate all commentary passages that discuss specific Greek, Hebrew, or Aramaic words.
Study lemmas related to your passage
Want to study another lemma that doesn't appear in the passage itself? Use the Other Lemmas feature to find words like theios, which doesn't appear in John 1:1 but does appear in a commentary discussion on that same passage.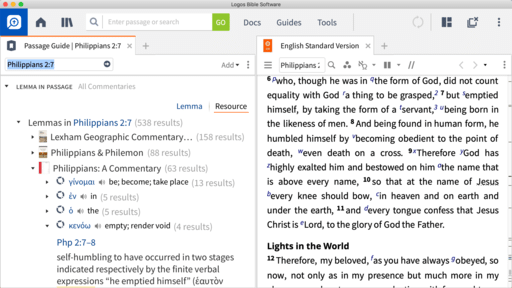 Sort lemmas by resource
Studying Philippians 2:7 and want to know what commentaries say about the phrase "emptied himself"? Logos will list the Greek words mentioned in commentaries that discuss this passage—even if that discussion happens in a commentary on a different book of the Bible.
How to Use Lemma in Passage
Get the Lemma in Passage Guide in Logos 8 Bronze and Above