Home Page
It's easier than ever to keep up with your Bible reading plan, prayer list, courses, study projects, favorite layouts, and more with the Logos Home Page. You can customize the dashboard on your home page so you can pick up your Bible study where you left off—or start on something new.
Included in Logos 8 Basic and above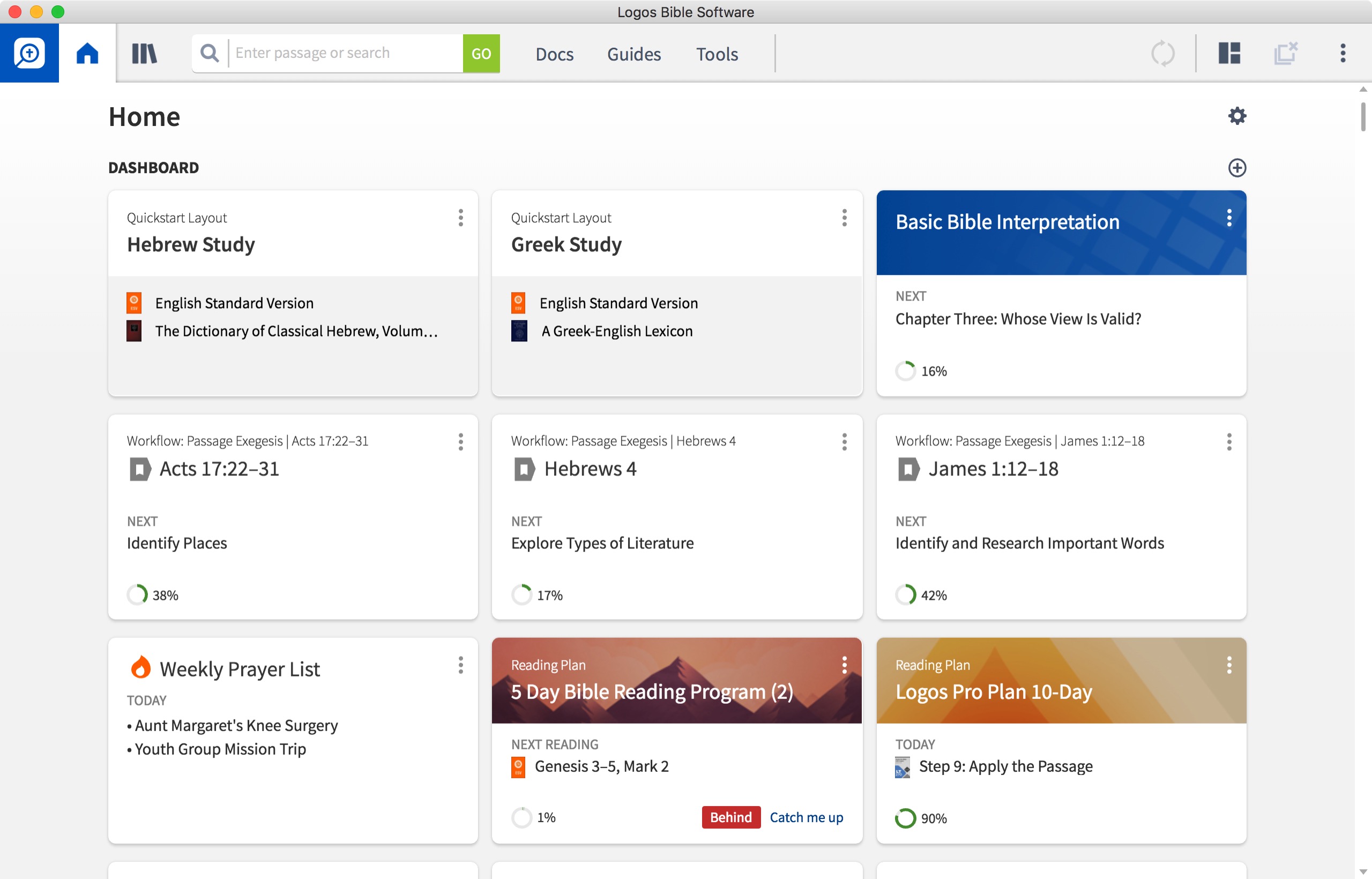 Your Bible Study Home Base
---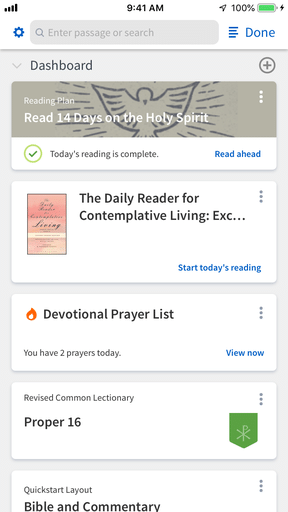 Daily reminders for spiritual disciplines
The home screen of Logos (accessible from any device) lets you pick up where you left off in your Bible reading plan, daily devotional, lectionary, and prayer list.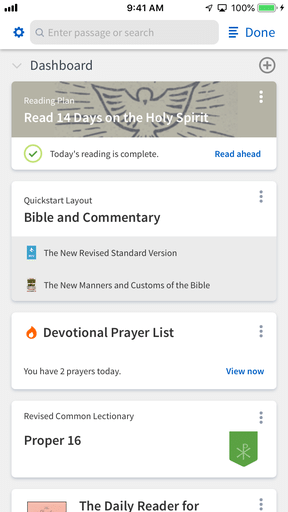 One click opens your favorite Logos layout
Instead of taking a few minutes to get your Bibles, preferred commentaries, and other research aids set up each time you open Logos, you can pin your favorite saved layout to the Home Page. You can jump straight into Bible study every time you open Logos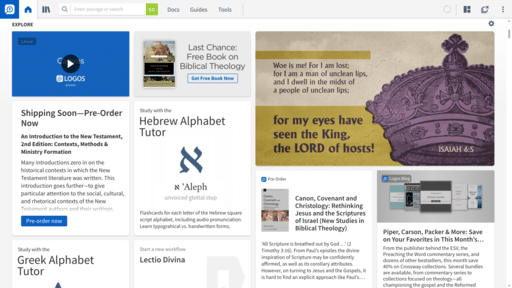 Explore tips and insights from Logos
In the Explore section, you can find tips on how to use Logos tools, thought-provoking blog posts, beautifully designed Verse of the Day art, and links to other books you might like.
"The new Home Page design provides a much more customized and powerful capability to launch tasks and keep up with communication."
Get the Home Page in All Logos 8 Packages