Guides
Logos Guides save you countless hours of research by combing through your entire library to find all the information on a given topic, then presenting it in a structured way. When you use Guides in Logos, it's like a research assistant has gone through your print library, opened each book to the relevant passage, prepared an executive summary, and left it for you to read.
Included in Logos 8 Basic and above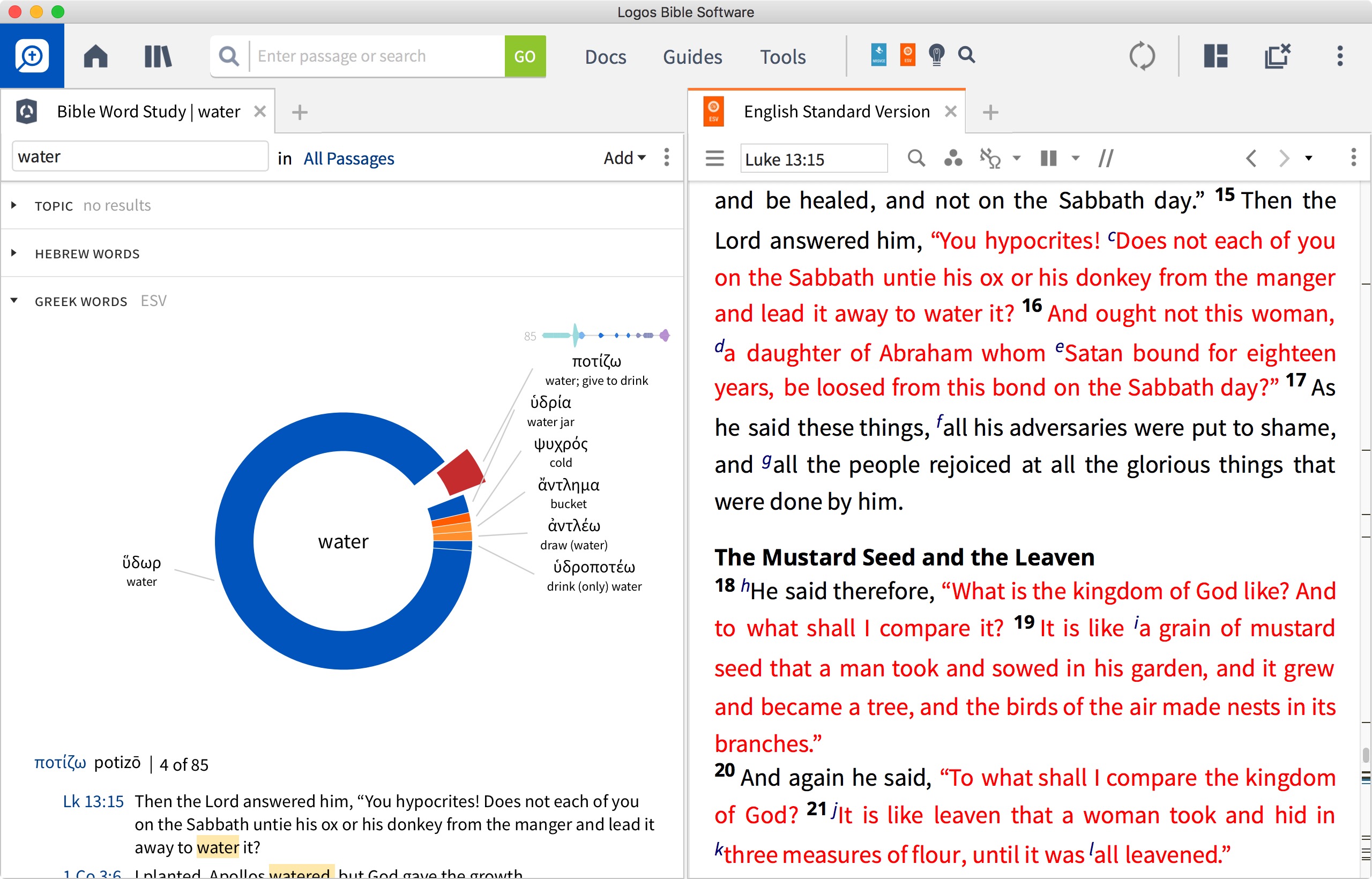 Effortlessly Gather Information Specific to Your Study Needs
---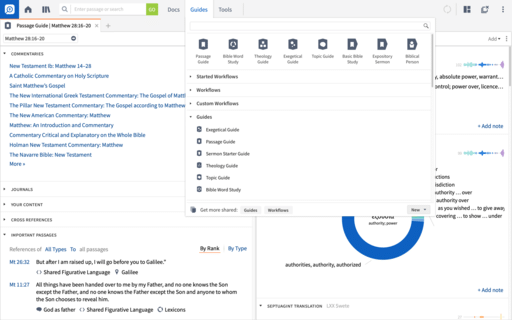 Select your guide
Depending on where you are in the Bible study process, choose one of eight guide templates to help you research: Passage Guide, Bible Word Study Guide, Theology Guide, Exegetical Guide, Topic Guide, Basic Bible Study, Expository Sermon, or Biblical Person Study.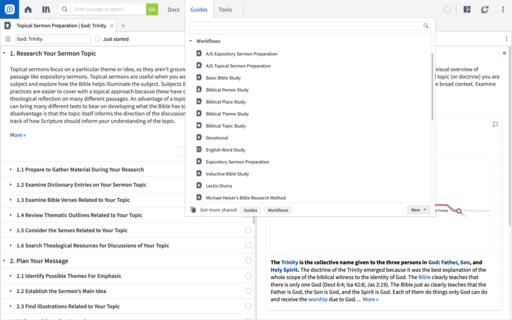 Customize your research with Workflows
Are you looking for step-by-step instruction in studying passage, word, or topic? The Workflows command provides you a study outline as well as links to the right texts and tools along the way.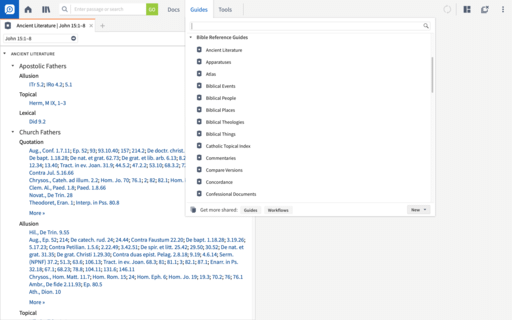 Narrow your focus
Drill down your topic even further by selecting one of the options below each Logos guide, called "Sections," like Ancient Literature, Atlas, or Biblical People. This lets you use just one section of a guide report at a time.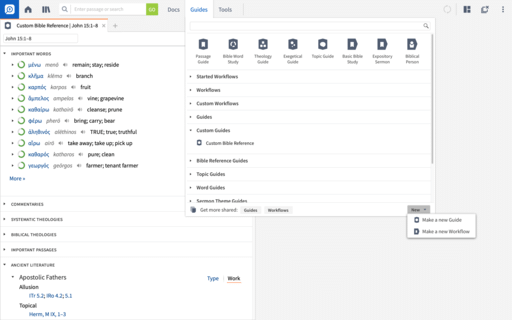 Create your own custom guide template
If specific information is important to your study, you can customize sections and preserve those settings in a custom guide for subsequent use. Go to Guides, click the New button, and select Make a new guide in the drop-down menu.
Get Guides in All Logos 8 Packages