Exegetical Guide
The Exegetical Guide is a tool for the critical explanation, exegesis, and analysis of passages. The Exegetical Guide searches the resources in your library and provides detailed information about the underlying Greek or Hebrew text, textual variants, grammatical constructions, syntax, and more.
Included in Logos 8 Starter and above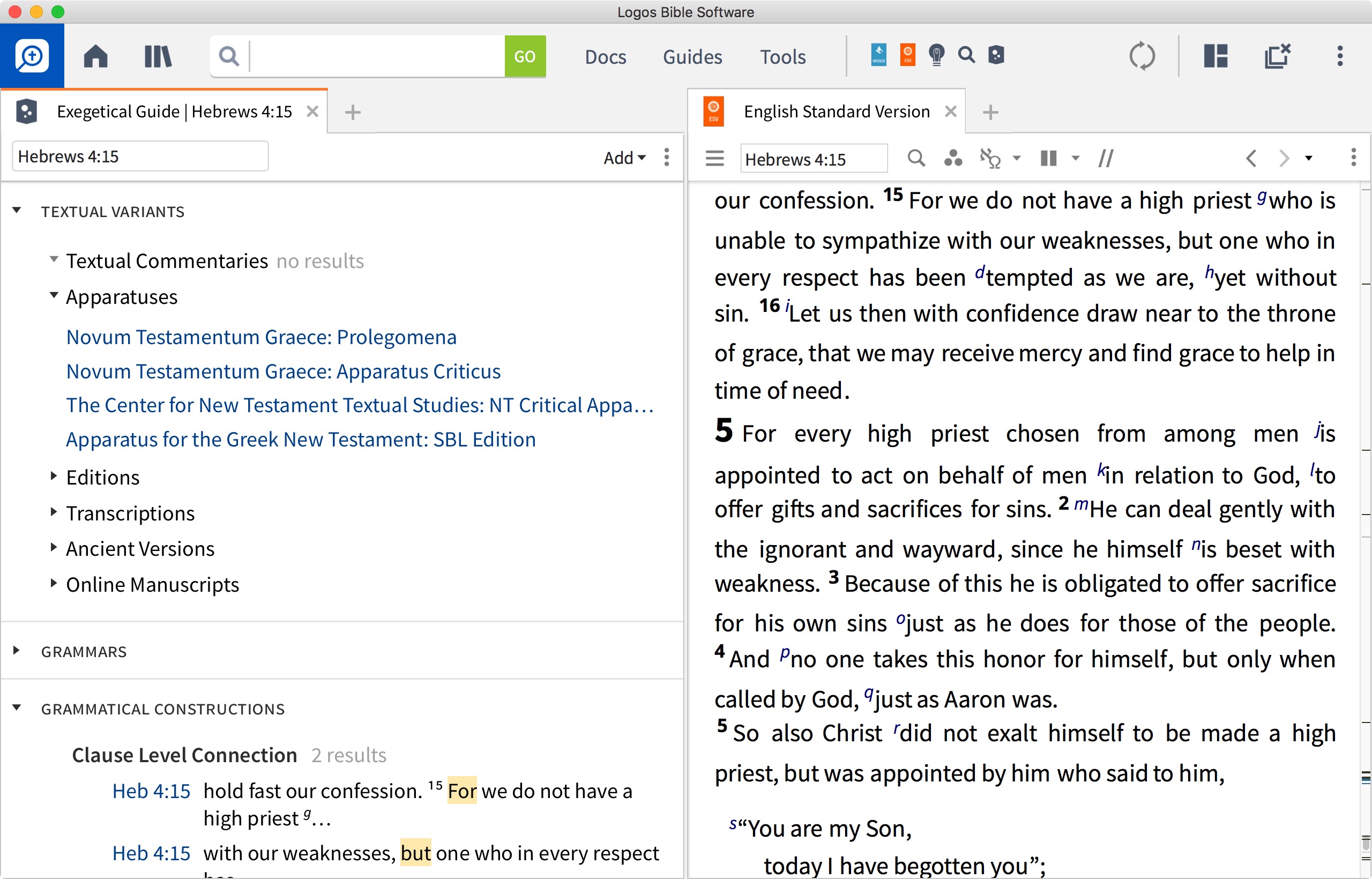 How to Use the Exegetical Guide
Testimonials
"I use Logos' Exegetical Guide on a regular basis to study the original languages. Logos is a must-have for anyone seriously engaged in in-depth Bible study."
— Shadia H.
Get the Exegetical Guide in Logos 8 Starter and Above