Exegetical Guide
Quickly and accurately interpret a verse or passage by investigating textual variance, grammatical constructions, syntax, or even a word-by-word analysis of the text in its original language. You don't have to be a scholar to use this guide—the many aids, like definitions and English Bible translations—help you along the way.
Included in Logos 8 Starter and above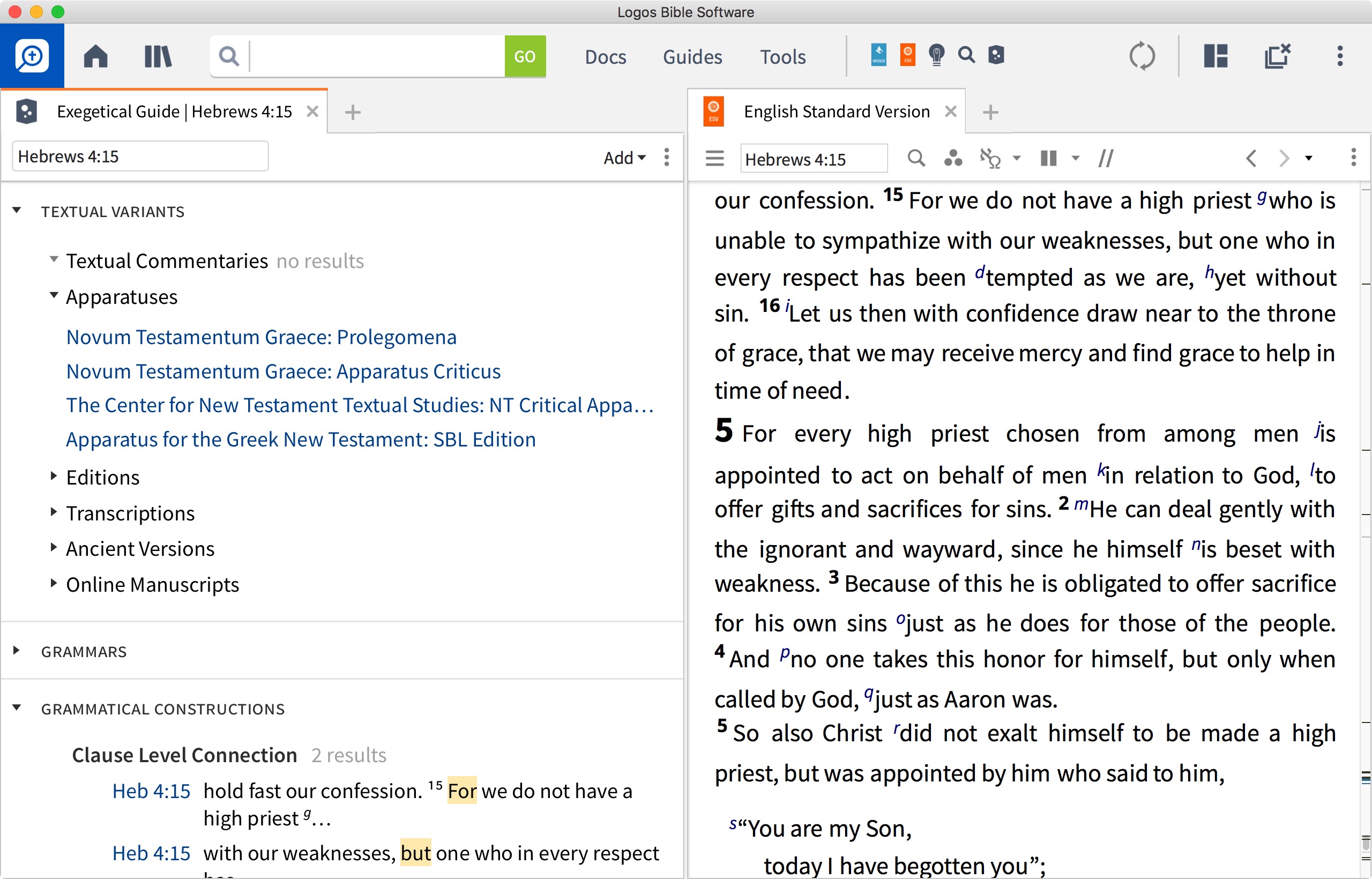 A Quick Way to Accurately Interpret a Biblical Text
---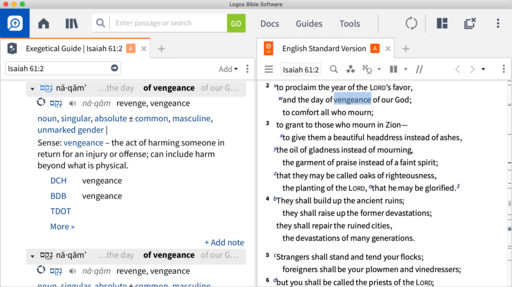 Analyze the text in its original language
Studying Isaiah 61:1–2 and need to know more about a word, like "vengeance," in the original Hebrew? Open up the Exegetical Guide, and instantly find a breakdown of the word's meaning, its dictionary form, which part of speech it is—and where else that word is used in Scripture.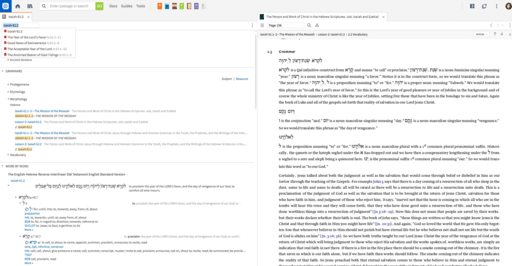 Learn grammatical reasons for the way a text is translated
Open a grammar in the Exegetical Guide, and you'll see the grammatical reasons why a text like Isaiah 61:1–11 is translated the way it is.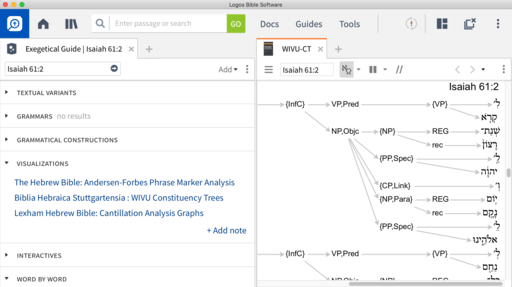 Analyze a visual diagram of the text
Are you a visual learner? You can see Isaiah 61:2 in a graphical layout—a visual diagram of sentences, clauses, and phrases.
"I use Logos' Exegetical Guide on a regular basis to study the original languages. Logos is a must-have for anyone seriously engaged in in-depth Bible study."
How to Use the Exegetical Guide
Get the Exegetical Guide in Logos 8 Starter and Above