User Documents
Easily create Workflows, notebooks, searches, passage lists, sermons, and much more. Access all your work in a single location, and quickly recall what you've done with faceted searching. Share your research with others, and tap into a brain trust of fellow Bible study enthusiasts.
Get more Documents training

Expand the Power of Logos with User Documents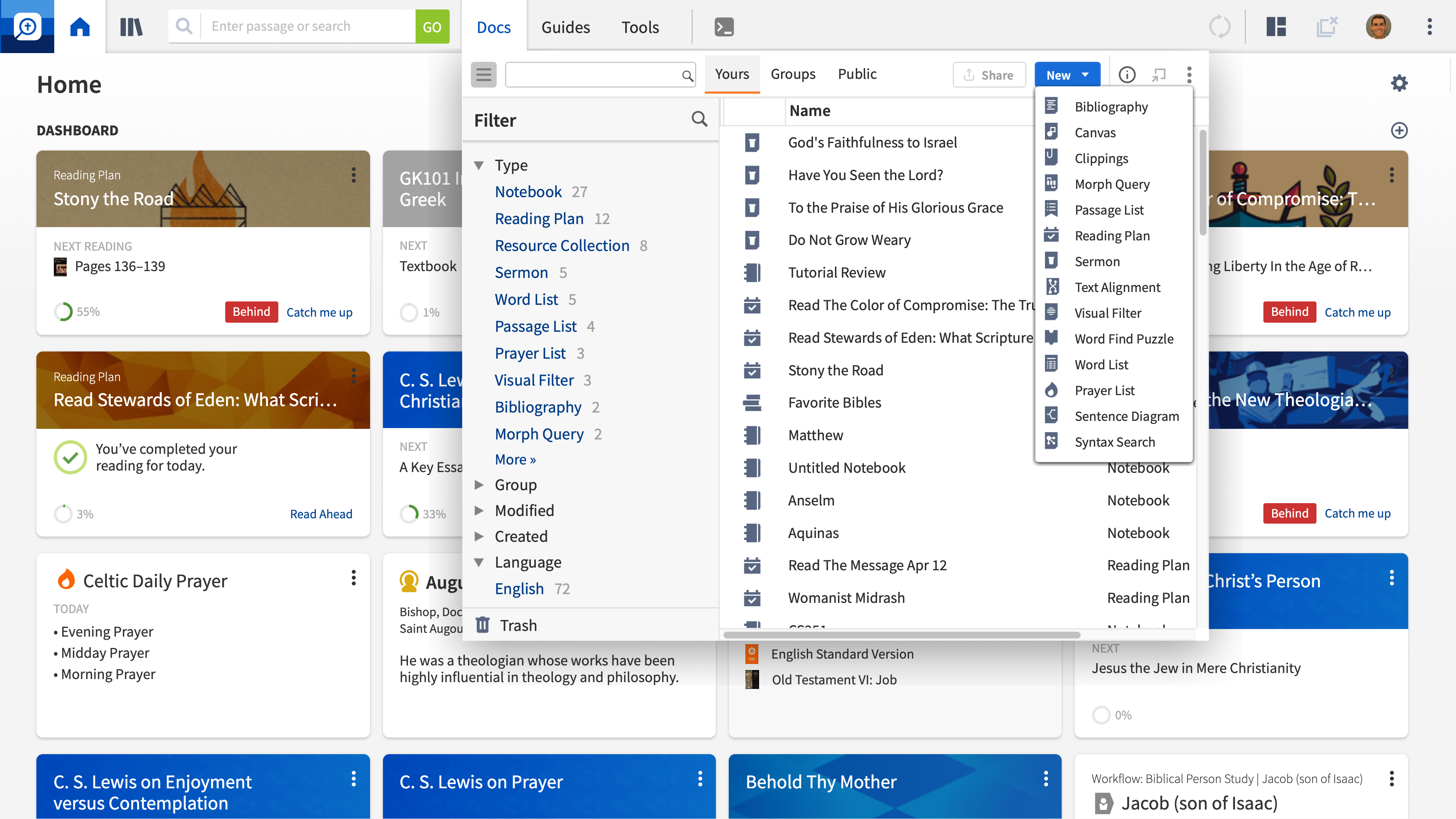 Preserve your findings
Want to save your search results for the places where Jesus quoted the Old Testament or highlight all the occurrences of berith ("covenant") in your Bible? Need a bibliography of your research? Logos saves you the headache. With 13 unique document types, you have the tools you need to record your research and present it to others. The Docs menu organizes your work in Logos, making it easy to find when you need it.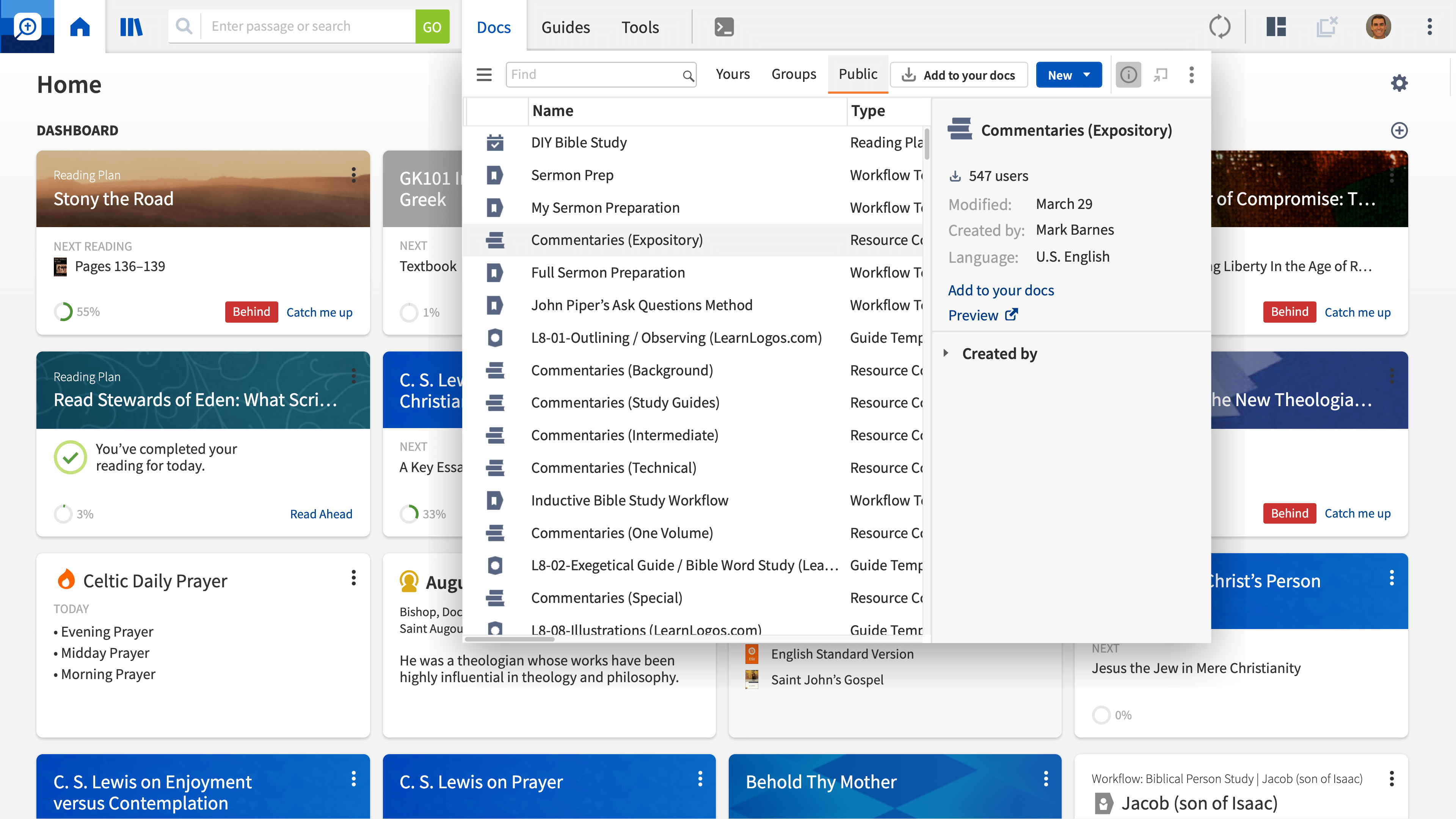 Tap into the Logos brain trust
Looking for a fresh Bible reading plan, help with a sermon preparation template, or ways to enhance the power of your resources? Browse documents created by other users and make them your own with the click of a button. You can quickly filter documents by type or sort them by popularity to find the best of the best.
Availability
Included in
---
Logos Starter and up

Works best in
---
Logos Gold and up

Available on
---

Desktop

Full functionality

Tablet

Partial functionality

Mobile

Partial functionality

Logos web app

Partial functionality
Learn How to Use This Feature