Documents
As you study in Logos, you'll create lots of documents: notes, sermons, clippings, passage lists, word lists, and more. The new Documents tool puts it all in one convenient place. And with Public Docs, it's easy to both share what you've made and tap into a brain trust of fellow Bible enthusiasts.
Included in Logos 8 Silver and up

Everything You Make, All in One Place
---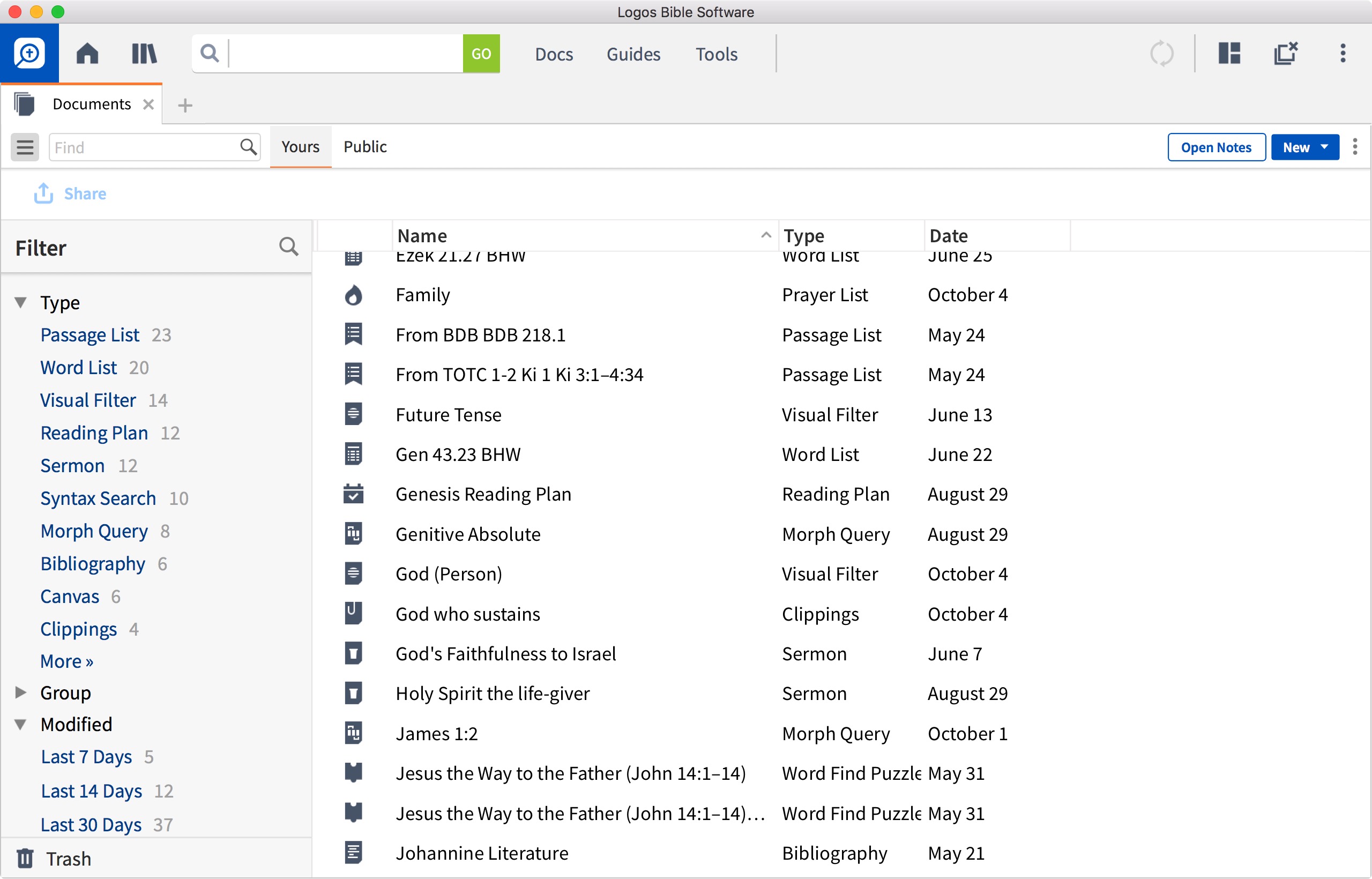 Find anything with a simple search
Find anything you've ever created in Logos. Hunting down that sermon you preached on Ephesians a year ago? A passage list of important verses on the atonement? A complex search query based on the original languages? It's all saved, and it's all waiting for you in Docs.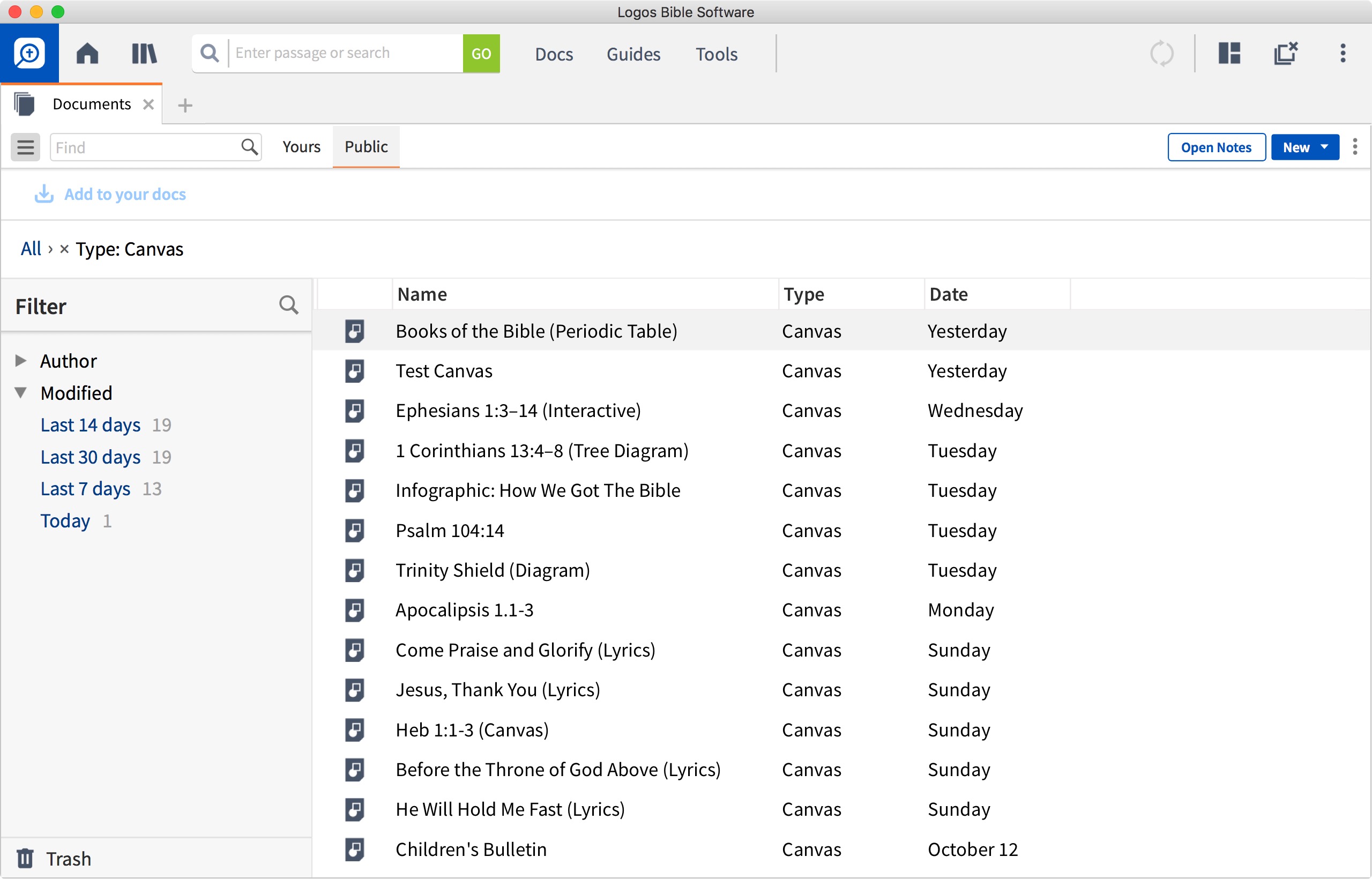 Share your expertise, learn from others
In Public Docs, you'll find a treasure trove of resources created by Logos users like you. Find a list of passages on a topic or verse, see users' notebooks on an entire book of the Bible, get a head start on a complex search, and much more. And of course, you can share your own documents so others can benefit from your expertise.
Which Package Has the Features You Need?
Compare your options to find the package with everything you need for your Bible study. Or get a recommendation from us.
Recommend
Compare Packages