Cultural Concepts
Exploring the cultural background of Scripture in its proper context is effortless with the Cultural Concepts dataset in Logos. Over 1,000 entries across 80,000 hand-labeled tags make it easy to find information on ancient religious activities, food, music, birth and death practices, marriage rituals, and economic structures. Explore ideas like atonement, the image of divinity riding on a cloud, sin offerings, building an altar, and much more.

This powerful dataset also connects cultural concepts to ancient literature, including primary texts from ancient Near Eastern and Hellenistic cultures, so you can cross-reference scriptural references with other literature written during the same period.
Get more Cultural Concepts training

Find Cultural Background Elements in a Snap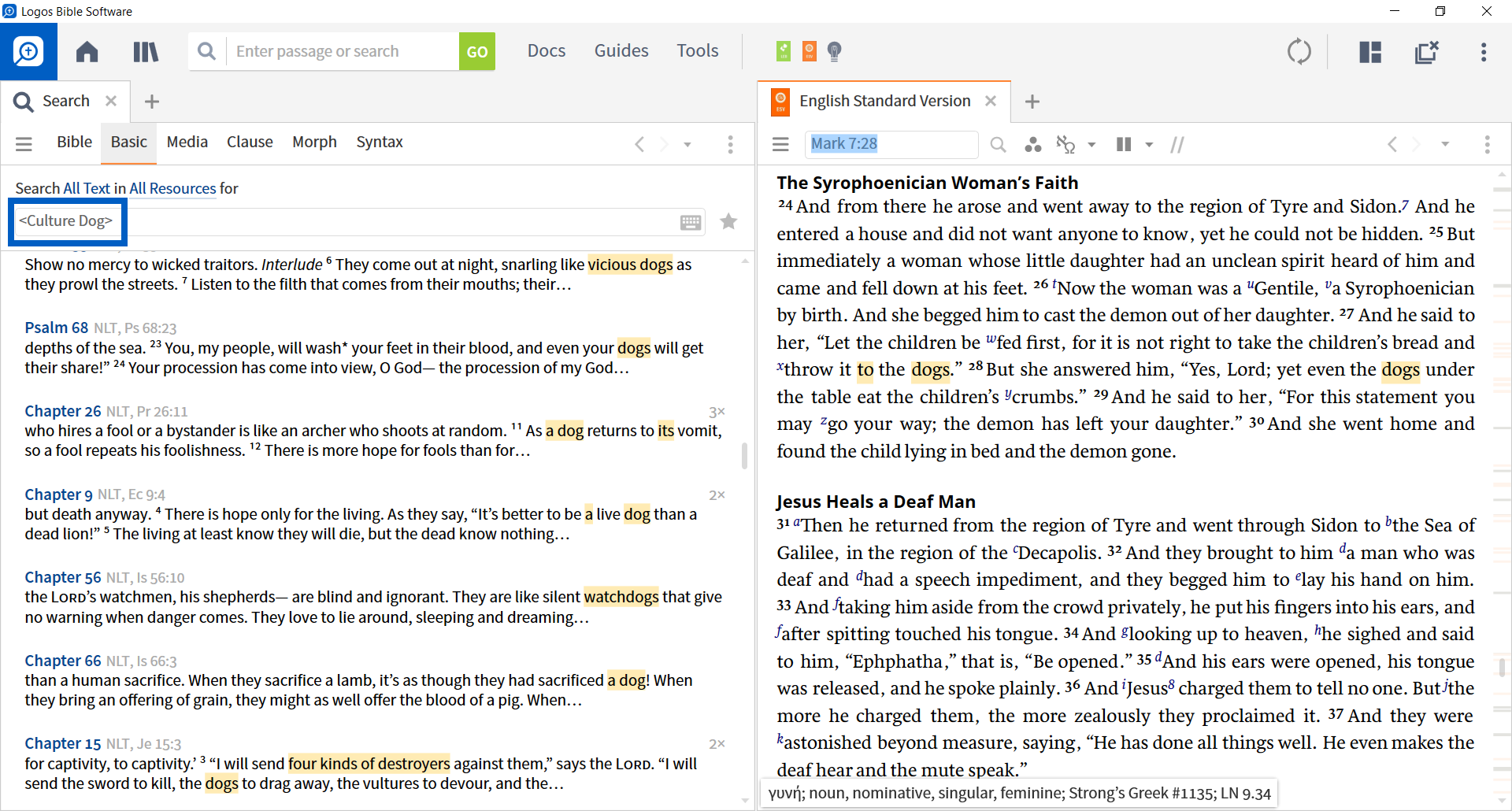 Clarify unfamiliar references, like "feeding dogs"
Start a new search and enter "Culture Dog" (open this search in Logos). Logos will instantly return results for this Cultural Concept to help you better understand the Phoenician woman's reference to feeding dogs in Mark 7:24–30 by comparing other passages about dogs.
Availability
Included in
---
Logos Starter and up

Works best in
---
Logos Bronze and up

Available on
---

Desktop

Full functionality
Learn How to Use This Feature