Clause Search
Find anywhere a person, place, or thing appears in a clause—fast! You can search for terms acting in specific grammatical or original language roles, or search parts of speech terms, like a noun or verb. As you type, Logos will even populate a list of suggestions to help you refine your search.
Get more Clause Search training
An Intuitive New Way to Search the Text
Search for specific functions
A Clause Search allows you to specify what occurrences of a word you want to find. You can study Moses' relationship with God by performing a clause search where Moses is the subject of the sentence and God also occurs in the sentence, whether or not either of them is explicitly mentioned by name.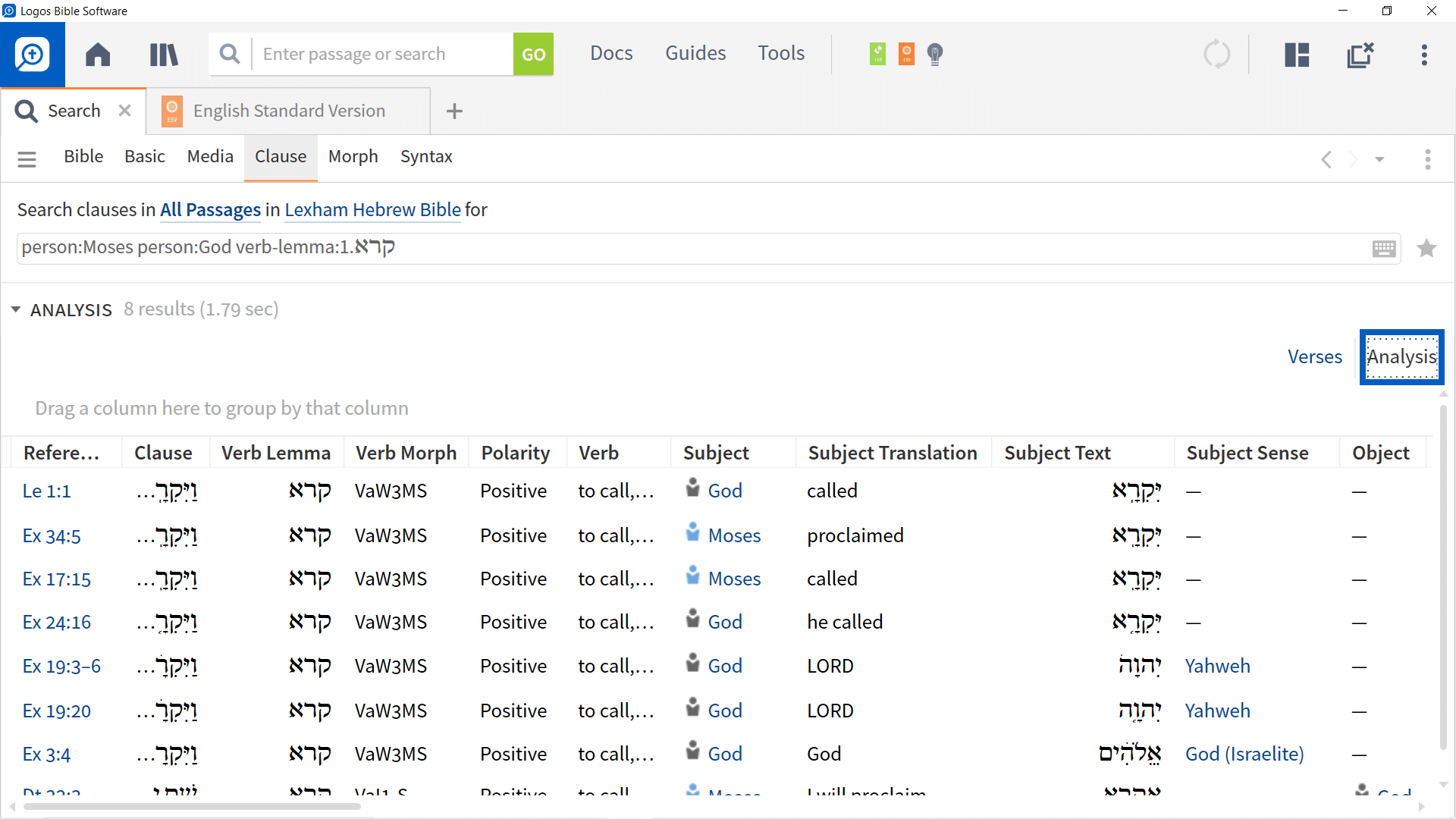 View in-depth analysis of results
Click Analysis to gain further information about the individual results of your search, including the subject, object, verb sense, and morphological data. Search for a particular verb, like "call," then organize results by subject so you can quickly see who called. Or use the polarity label to find instances when someone did not call.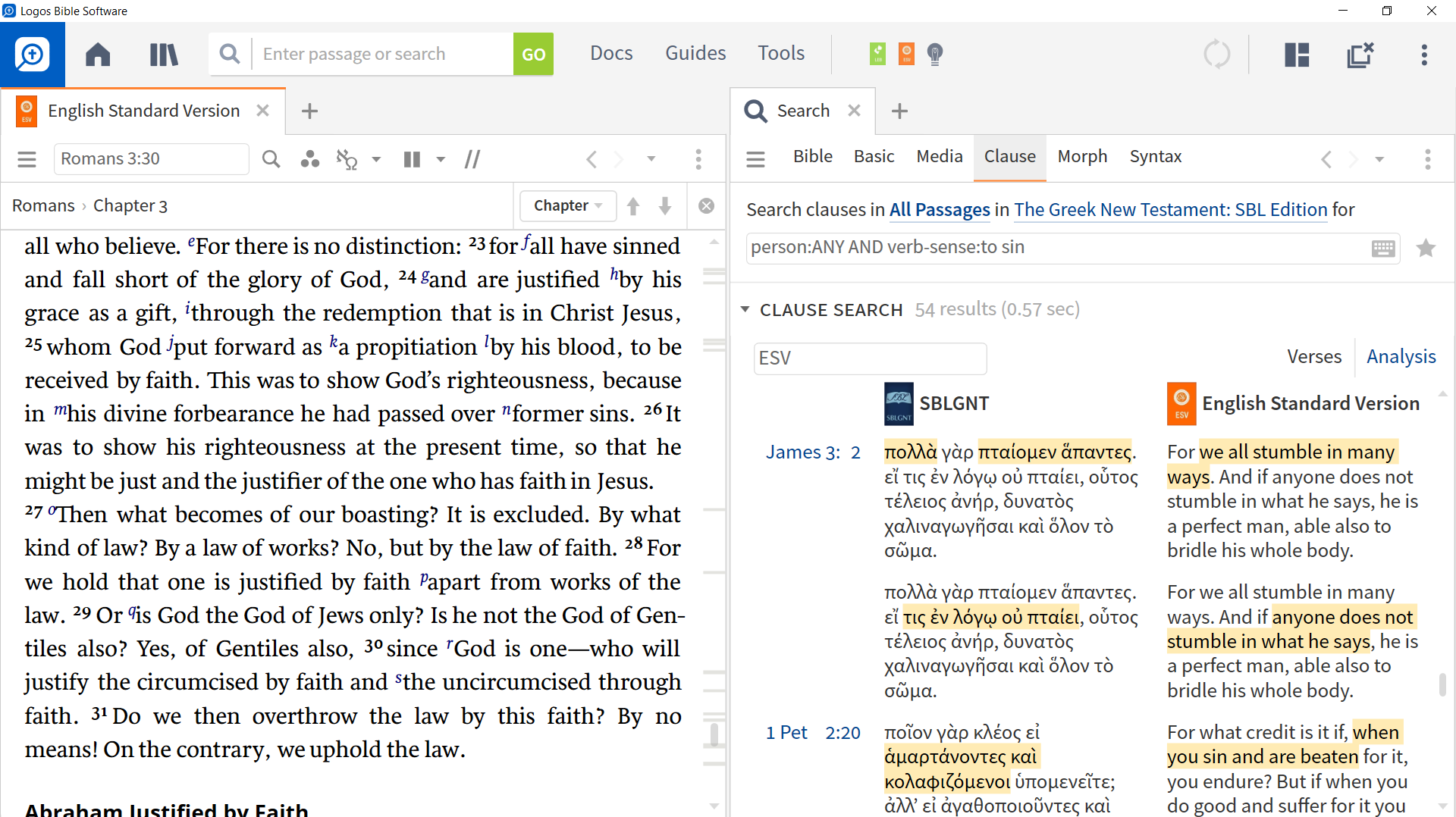 Search using English terms
Even if you don't know the original languages, the Clause Search will search the English sense of a word and locate occurrences where the original language is translated with that sense. A search for the English sense "to sin" produces results for sin (Gr. hamartia), stumble (Gr. ptaiō), and sexual immorality (Gr. porneuō). You can also copy a word's lemma using the Context menu and paste it into a search.
Availability
Included in
---
Logos Bronze and up
Works best in
---
Logos Platinum and up
Available on
---

Desktop
Full functionality
Learn How to Use This Feature