Church History Themes
Understand theology in its historical context. Logos Church History Themes allows you to deepen your study of key people, events, places, concepts, and documents while seeing God's sovereign hand at work over the ages.
Learn how to use Church History Themes

Deepen Your Study of Church History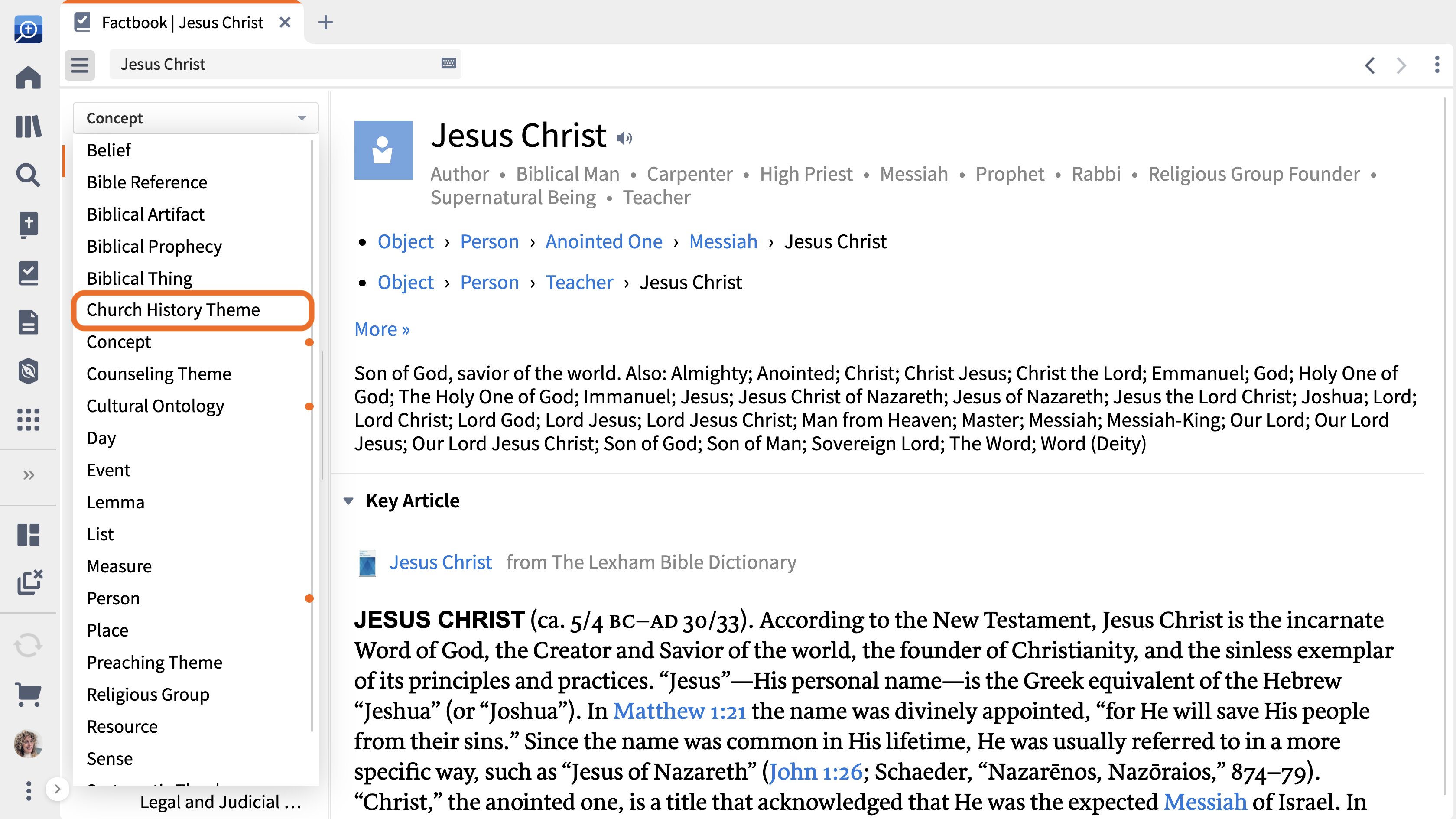 Discover key people, events, places, and concepts
Open the Factbook sidebar to find dozens of Church History Themes for important movements or aspects of the church's formation and growth. From the early church to the present day, Logos helps you deepen your understanding of how God has built His church throughout the ages.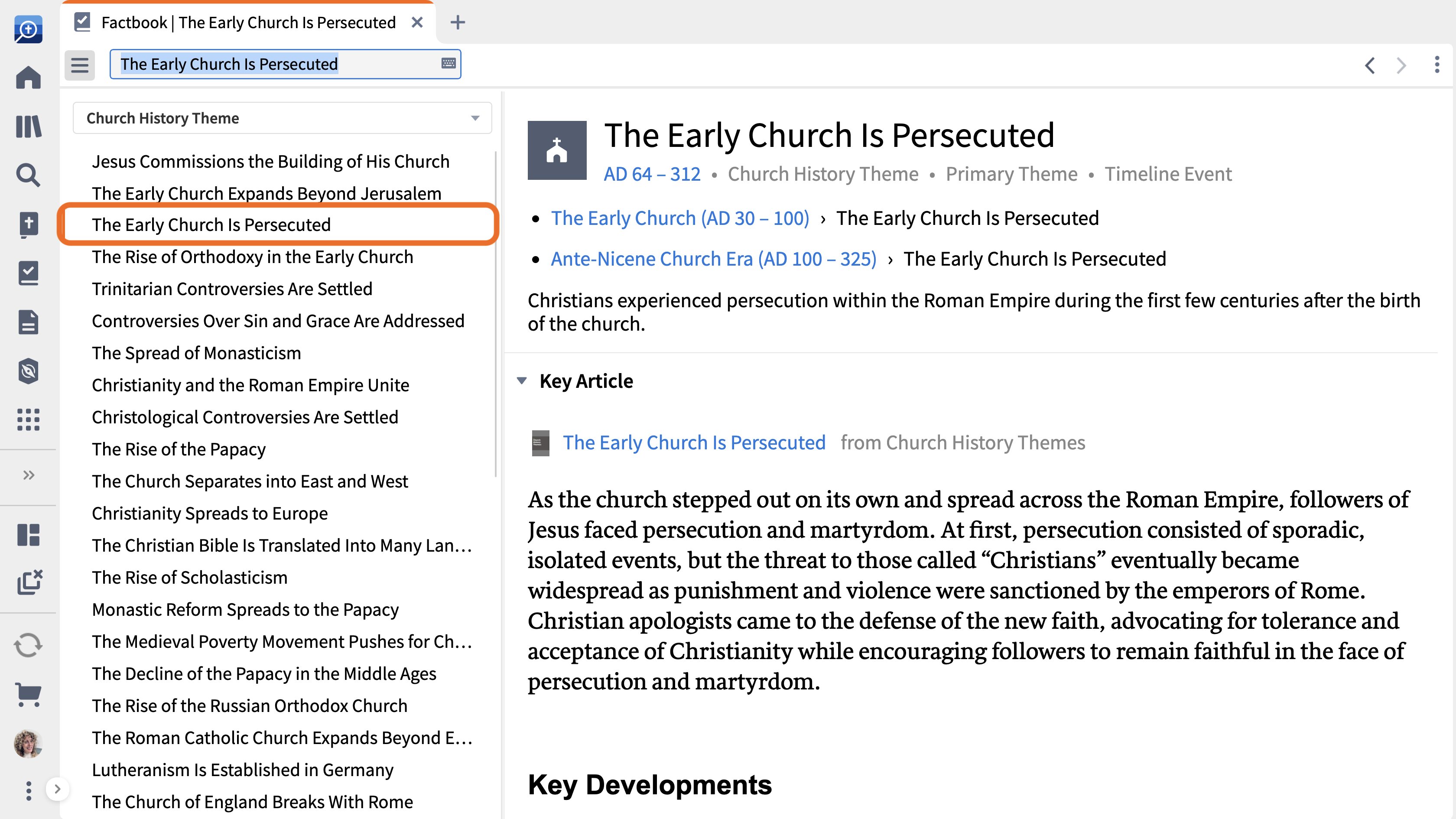 Quickly view key information about a theme
Each Church History Themes begins with a summary and then lists key developments, people, events, places, concepts, and documents for that theme. Links to other Factbook pages offer further details. The recommended reading section provides links to articles from your Logos library that enable you to go even deeper on a selected theme.
Availability
Included in
---
Logos Starter and up

Works best in
---
Logos Silver and up

Available on
---

Desktop

Full functionality

Tablet

Full functionality

Mobile

Full functionality

Logos web app

Full functionality
Learn How to Use This Feature