Charts Tool
Charts tell stories, attract attention, and add impact to your study and presentations. With the Charts Tool, Logos does the creative work for you, instantly transforming a search into an eye-catching visual.
Get more Charts Tool training

Transform Searches into Visuals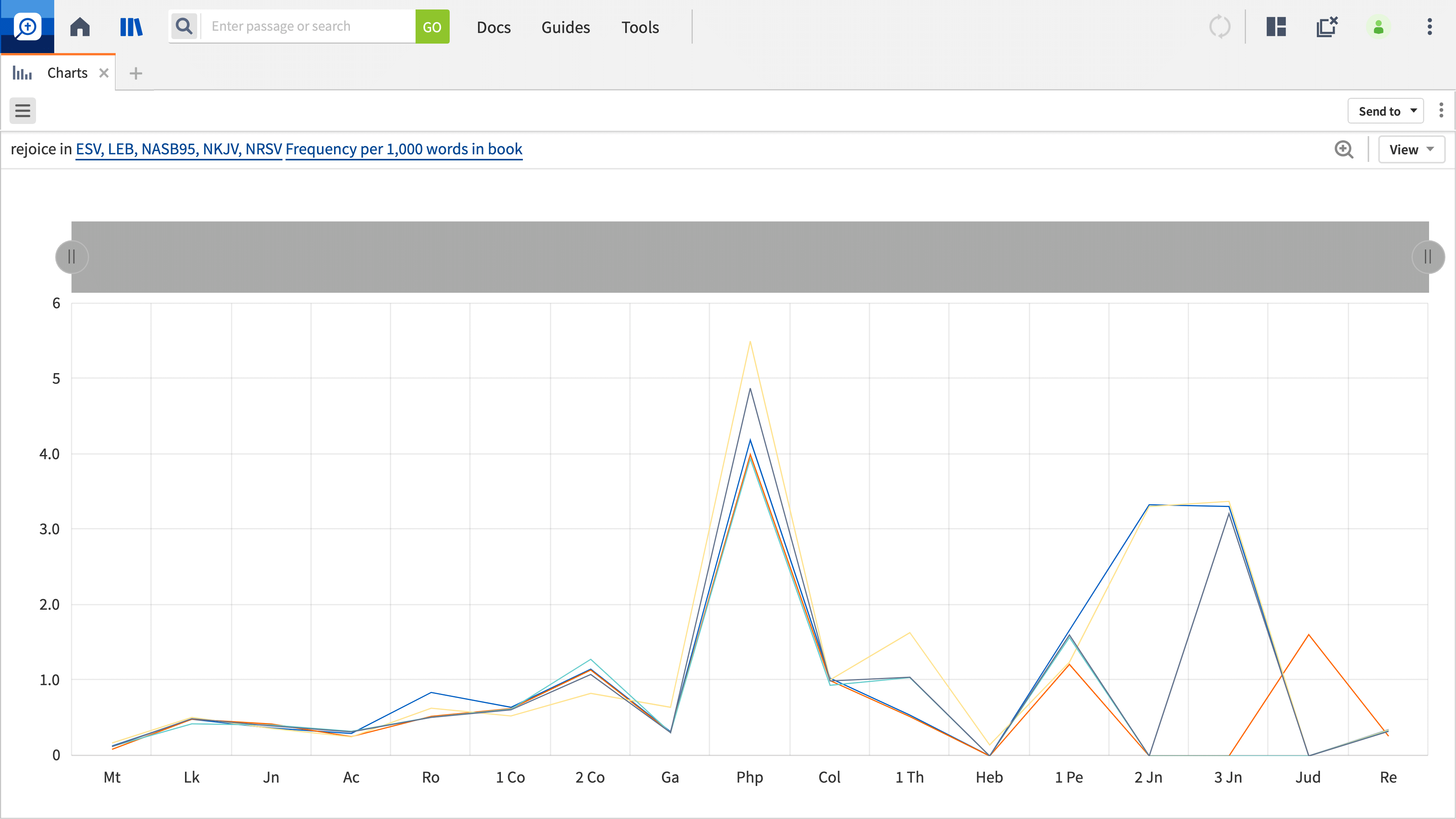 Dig deeper into your results
When you do a search, the raw number of hits doesn't tell the whole story. For example, χαίρω ("rejoice") occurs 12 times in Luke and 9 times in Philippians. In this sense, Luke uses χαίρω more. However, Philippians is significantly shorter, so χαίρω occurs more frequently in Philippians than in Luke—suggesting that rejoicing may be a more central theme in Philippians than it is in Luke.
With the Charts Tool, you can display your results by book, chapter, or per 1,000 words to gain new insights.
Availability
Included in
---
Logos Starter and up

Works best in
---
Logos Bronze and up

Available on
---

Desktop

Full functionality

Logos web app

Full functionality
Learn How to Use This Feature