Bible Books Explorer
Browse and compare the books of the Bible by genre, group, author, length, and more. The Bible Books Explorer provides a birds-eye view of the unity and diversity of the biblical text.
Get more Bible Books Explorer training

Explore and Visualize the Books of the Bible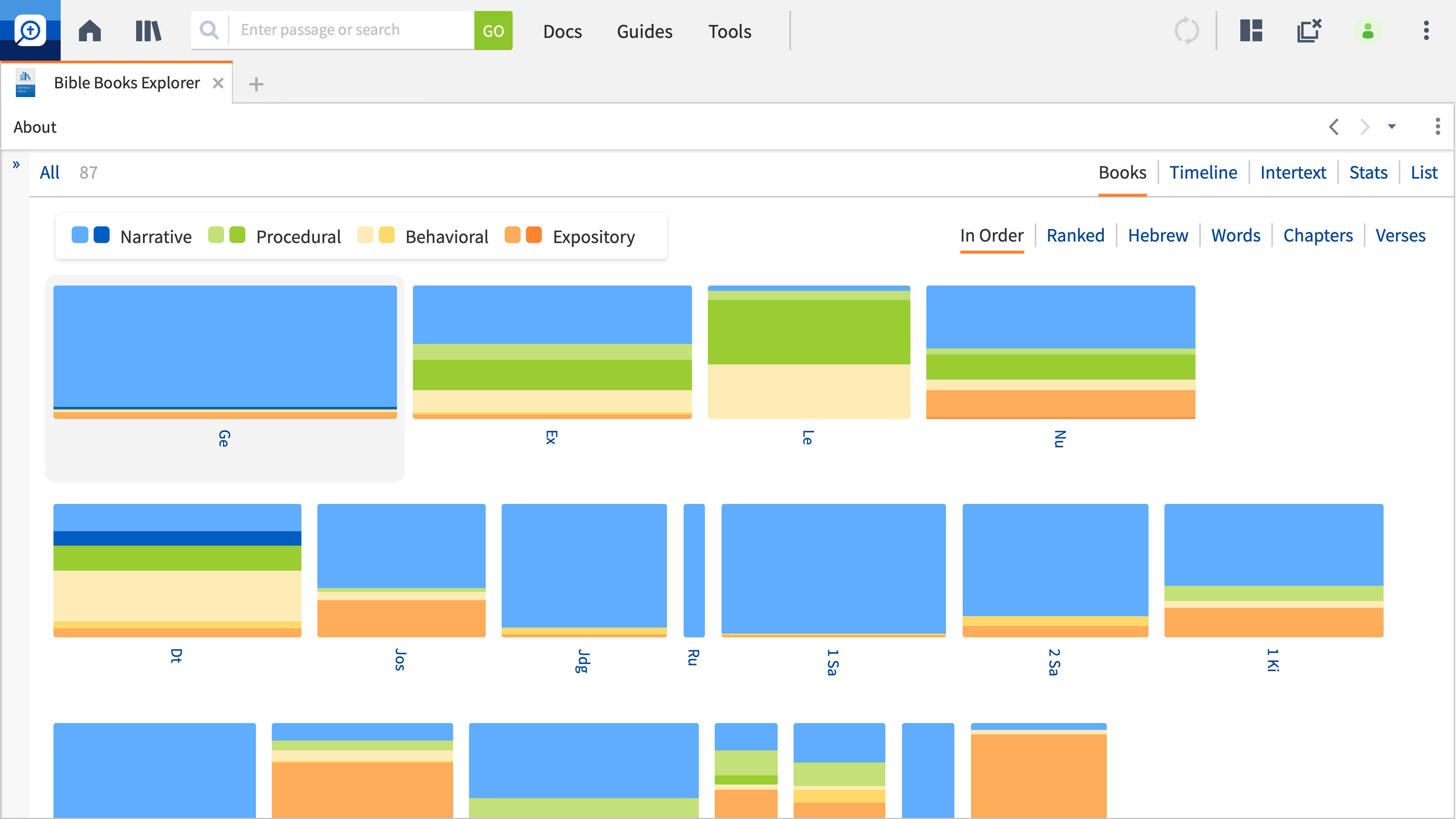 Quickly view and compare the genres in every book
When you open the Bible Books Explorer, you'll immediately see a graphical interface showing the Longacre genres contained in each book of the Bible (Narrative, Procedural, Behavioral, and Expository). With this view, you can see at a glance that while the books of Genesis and 1 Samuel are almost entirely narrative, Leviticus and 1 Chronicles are only minimally so.
Availability
Included in
---
Logos Silver and up

Works best in
---
Logos Silver and up

Available on
---

Desktop

Full functionality

Logos web app

Full functionality
Learn How to Use This Feature