Angels, Demons, and Deities of the Bible Dataset
Quickly locate any supernatural being in the Bible, like angels and demons, and discover how they interact with the physical world. Pinpoint specific references to an angel, demon, or deity, then narrow your search to find places where these supernatural beings are mentioned by a particular author, called by a specific name, or are associated with a particular location.

Logos content experts tagged every reference to a supernatural being, then associated each supernatural being with a type: Angel, Demon, Deity, or Other. Supernatural beings may have additional information associated with them, like name and location. The Label Dataset can be accessed through a search, the Context menu, the information pane, and the Bible Browser. Users can quickly locate places where "supernatural beings" are mentioned in biblical literature, then narrow their results by reference range (book of the Bible), type (Angel, Demon, Deity, or Other), name, or location.
Included in Logos 8 Bronze and above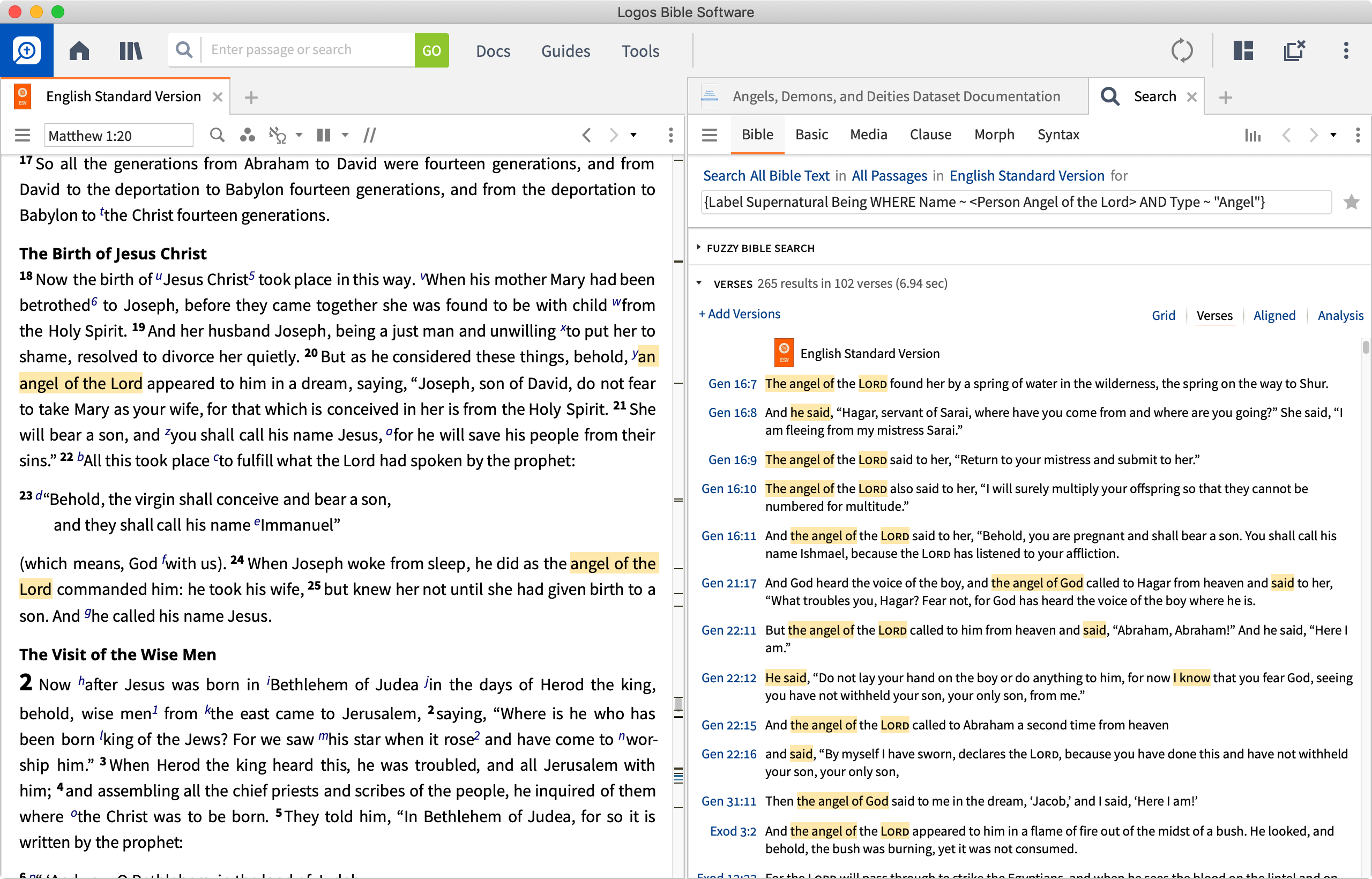 How to Use the Angels, Demons, and Deities of the Bible Dataset
Get the Angels, Demons, and Deities of the Bible Dataset in Logos 8 Bronze and Above