Angels, Demons, and Deities of the Bible Dataset
Quickly locate any supernatural being in the Bible, like the angel of the Lord or the beast of the Apocalypse, and discover how they interact with the physical world. Pinpoint specific references to an angel, demon, or deity, then narrow your search to find places where these supernatural beings are mentioned by a particular author, interact with humans, are called by a specific name, or are associated with a particular location.
Included in Logos 8 Bronze and above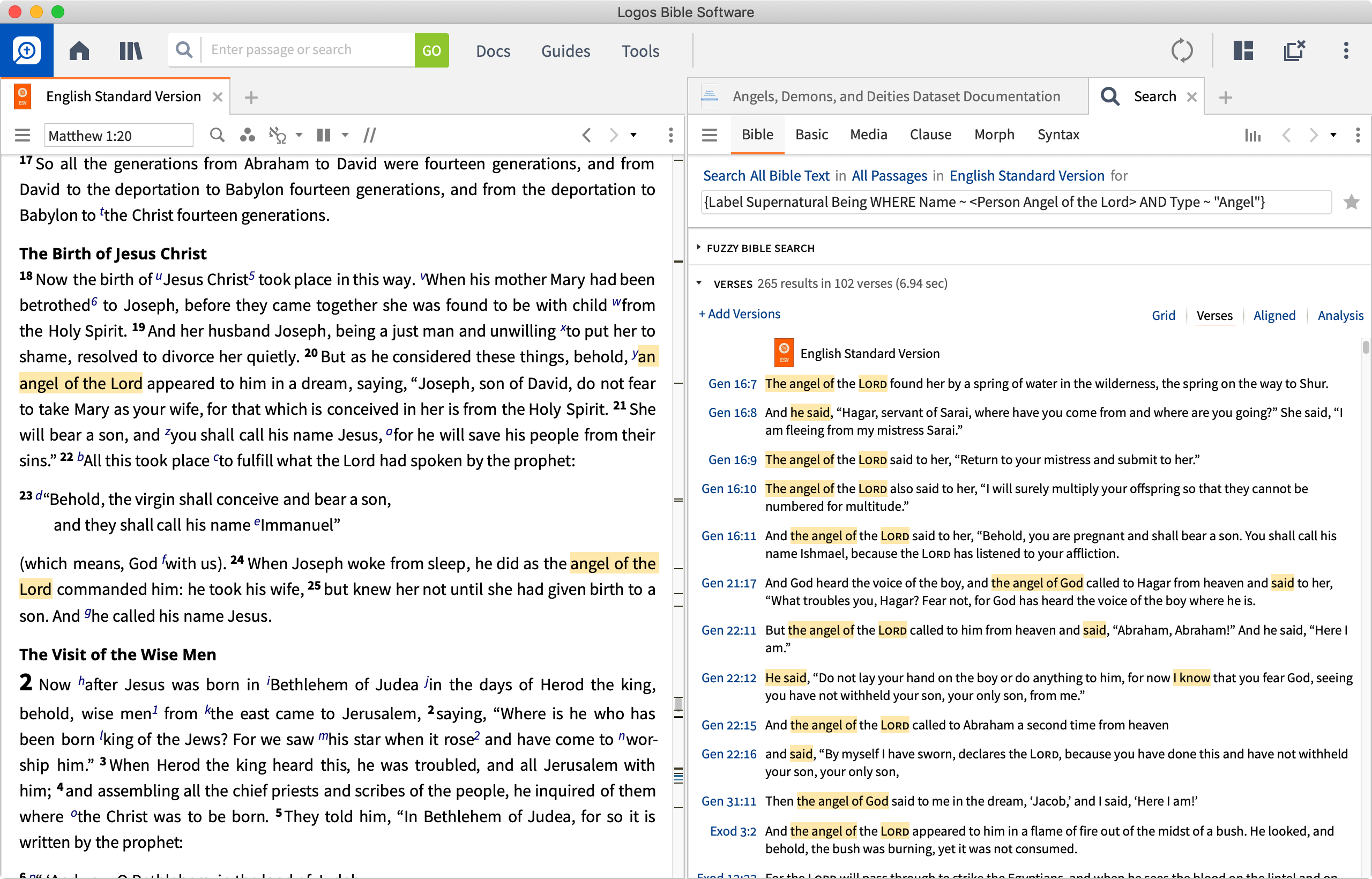 An Easy Way to Research Supernatural Beings in the Bible
---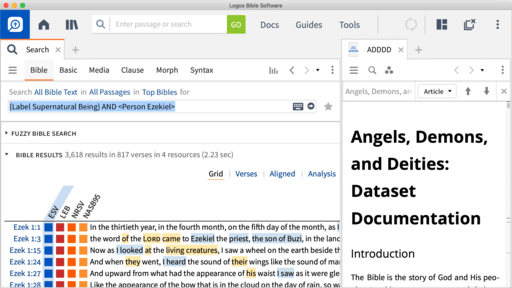 Sort supernatural beings by their type
Quickly find every instance of supernatural beings in Scripture—like the archangel Michael, the angel of the Lord, or even insects with demonic qualities like locusts.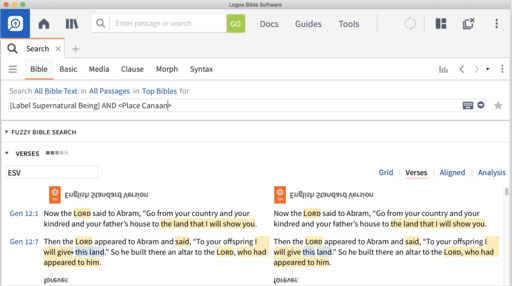 Locate named gods other than the God of Israel
Studying idolatry and need to learn more about Canaanite gods? Instantly sort every instance another nation's god is mentioned, like Chemosh, Dagon, Mot, or Ba'al.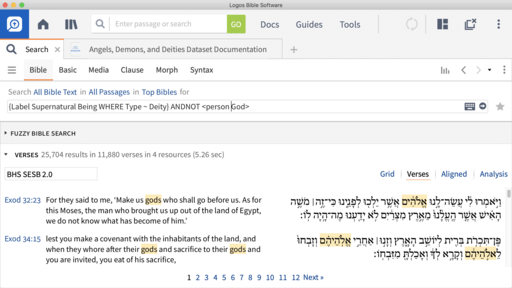 Find every instance where a human interacts with a demon
You can narrow your search further to sort every time in Scripture Jesus or the disciples interacted with a demon.
How to Use the Angels, Demons, and Deities of the Bible Dataset
Get the Angels, Demons, and Deities of the Bible Dataset in Logos 8 Bronze and Above