Addressee-Speaker-Search
Quickly locate all the places where a person, place, or thing speaks or is spoken to in the biblical texts. With the Reported Speech dataset, you can study all the instances when a particular person speaks or is addressed. Logos can even search for combinations of these dialogue elements. For example, find everywhere the Lord speaks to David or discover all the places a person addresses Jesus. You can even search for every place Jesus speaks to the city of Jerusalem.
Get more Addressee-Speaker-Search training

Key Benefits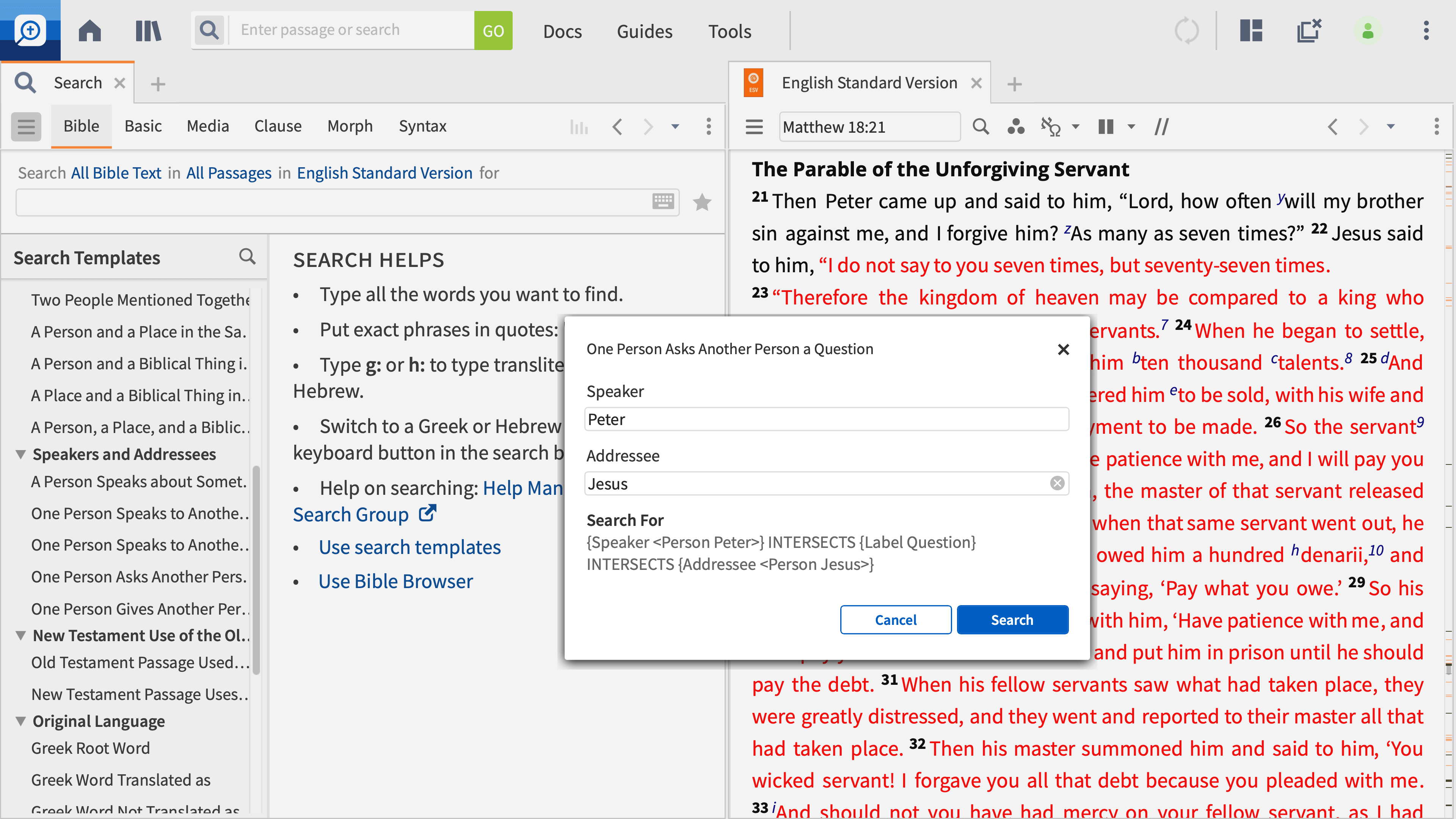 Interested in who asks who questions?
Use the powerful One Person Asks Another Person a Question template to quickly locate where one person asks another a question—like all the places Peter asks Jesus about something. Logos will format the search for you and enter it into the search bar. Use other search templates to do specific searches, like for several types of dialogue and interactions.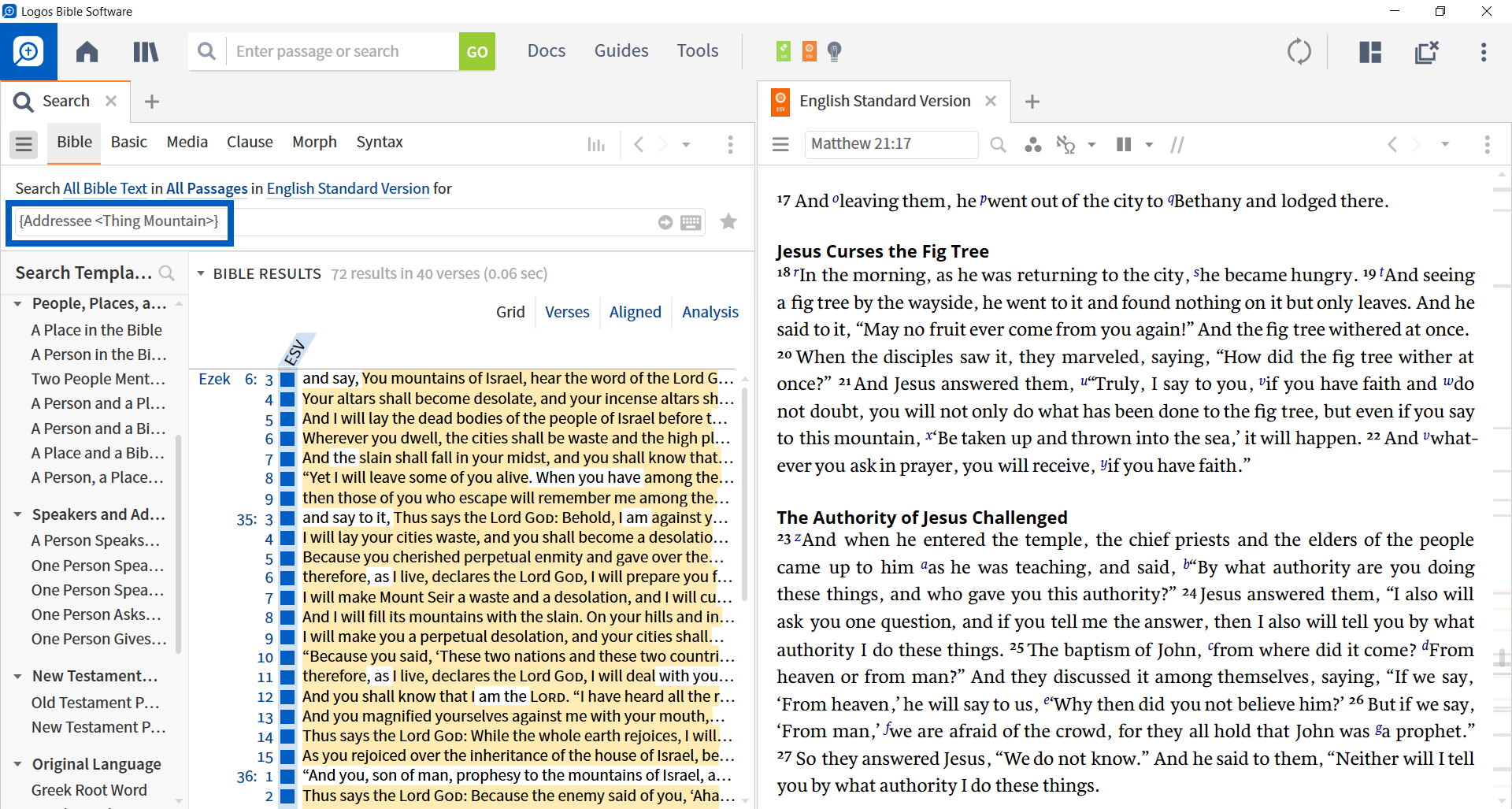 Customize speaker and addressee searches
Use the Reported Speech dataset to create a customized search, too. For example, Jesus said that anyone who has faith can command a mountain to be cast into the sea. You can create a search to discover all the places in Scripture where someone speaks to mountains.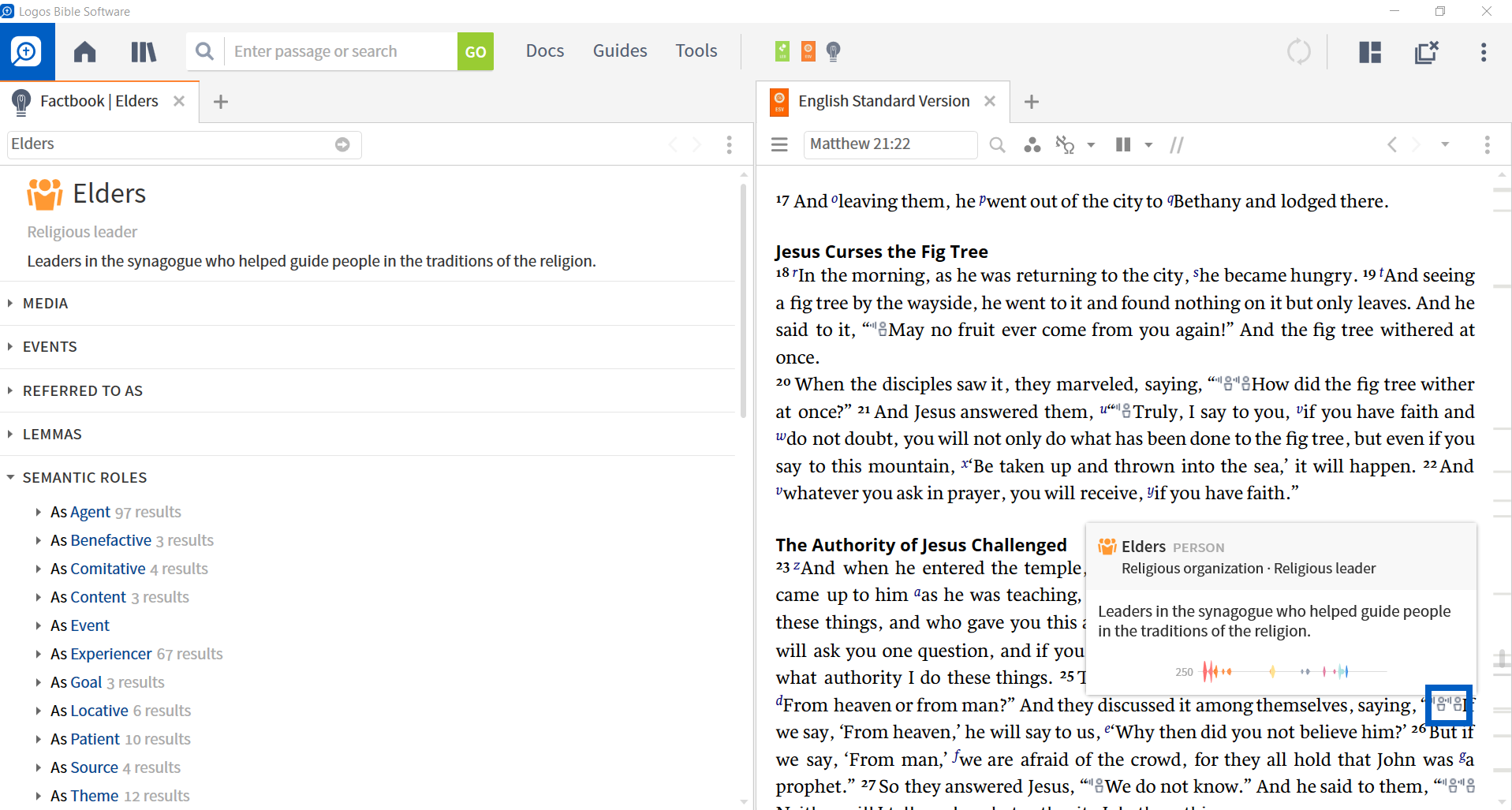 Learn about specific groups
Need to learn more about the elders of Israel that Jesus addressed during Passion Week? With the Speakers and Addressees Visual Filters and a simple click in the Factbook, you can. Logos will display basic information about a person or group, including a spark graph showing their distribution throughout Scripture.
Availability
Included in
---
Logos Starter and up

Works best in
---
Logos Starter and up

Available on
---

Desktop

Full functionality
Learn How to Use This Feature