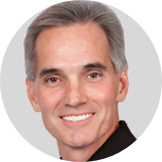 About the presenter: Morris Proctor, the authorized trainer for Logos Bible Software for over 20 years, will be available to answer your questions as you watch! Morris brings a pastoral and teaching background to his use of Logos. His command of the software, along with his love for the Word and practical instruction, will help you make a smooth transition from Wordsearch to Logos.
Recorded Webinars
Tuesday, September 22nd 4:00pm CST – Session 1: Cross Reference, Verse, and Lexicon Explorers in Logos – Register now
In this webinar, in addition to pointing out some Logos basics, Morris will show Logos equivalents to popular Wordsearch explorers.
Wednesday, September 23rd 4:00pm CST – Session 2: Parallel Bible and Syncing in Logos – Register now
During this training event, Morris will equip you with several Logos methods to replicate the Wordsearch Parallel Bible and Syncing.
Thursday, September 24th 4:00pm CST – Session 3: Searching in Logos – Register now
Finding information in Bibles and books is the focus of this training session. You'll learn several tasks to get you started with various Logos searching features.
Watch these three recorded training sessions tailored for Wordsearch users new to Logos.