Go Back to the Sources
Engage the Reformed tradition like never before with a vast, interconnected library of Reformed resources from authors such as Tim Keller, R.C. Sproul, D.A. Carson, and many others. Logos Reformed is your hub for news, updates, and new resources pertaining to your tradition.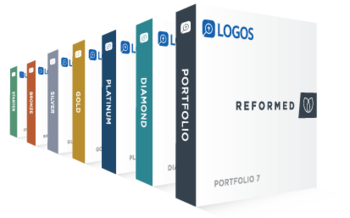 Logos 7 Reformed
Take your study to the next level with a world-class library of Reformed resources and powerful tools, like Factbook, Cultural Concepts, and Inline Search.
Recommend for me
Compare & buy
Don't miss out—get the latest news and updates from Logos!
---
"I have found Logos to be the most intuitive & complete Bible software out there."
"Logos offers an excellent digital library aimed specifically at people interested in Reformed theology."
"I am happy to commend to any student of Scripture and of Reformed theology these new base packages."
"Logos' Reformed base package will grant you instantaneous access to seminal works of the Reformed tradition."
---