Alexander Strauch Church Leadership Series (8 vols.)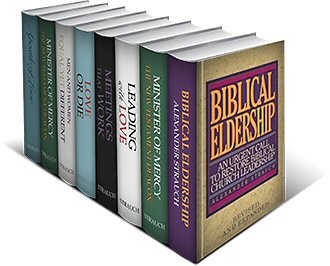 Alexander Strauch Church Leadership Series (8 vols.)
•
Runs on Windows, Mac and mobile.
Overview
This essential leadership collection by Alexander Strauch contains eight volumes, each addressing different aspects of leadership within the Church. Delving into the qualifications of elders, deacons, and the biblical roles of men and women, this collection also includes a helpful book on running productive meetings and two books on the life of a strong biblical leader, Robert Chapman. Referred to by Charles H. Spurgeon as "...the saintliest man I ever knew," Chapman's life story is an inspiring addition to this collection, exemplifying the leadership qualities discussed by Strauch.
All hoping to study biblical leadership roles within Christendom and learn to lead in a loving, Christ-like way will benefit greatly from this series. Strauch's clear writings are infused with Scripture references, outstanding scholarship, and thought-provoking points on how to be an effective leader in today's churches while maintaining a loving spirit.
Key Features
Resources on running effective church meetings
Discussion of the biblical roles of deacons and elders
An excellent collection for anyone involved in church leadership
Product Details
Title: Alexander Strauch Church Leadership Series (8 vols.)
Author: Alexander Strauch
Publisher: Galaxie
Volumes: 8
Pages: 1,338
Individual Titles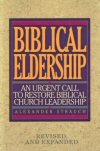 This comprehensive look at the role and function of elders brings all the advantages of shared leadership into focus. Beginning with the four broad categories of eldership (leading, feeding, caring, and protecting), Biblical Eldership explores the essential work of elders, their qualifications (including why qualifications are necessary), their relationships with each other, and each of the biblical passages related to eldership. Written for those seeking a clear understanding of the mandate for biblical eldership, this full-length, expository book defines it accurately, practically, and according to Scripture.
Mr. Strauch has made a fine contribution to the subject of eldership. I am confident that it will be helpful to many.
—John MacArthur, Jr., Pastor-Teacher, Grace Community Church, Sun Valley, CA
At last, a thorough biblical study on the basis of church government and especially the function and ministry of elders! New churches will find it a valuable guideline to effective functioning and older churches will find it a trustworthy corrective.
—Ray Stedman, Former pastor and elder, Peninsula Bible Church, Palo Alto, CA
An excellent text for the study of eldership by young and older men interested in the work of an elder. Strauch is a man of gift and experience, and I am grateful for his work.
—S. Lewis Johnson, Professor Emeritus of New Testament Studies, Dallas Theological Seminary
A very useful resource for teaching the New Testament truth regarding elders in the local church. Sound, clear, and extremely important. Recommended.
—Reformation & Revival Journal
Our eldership has gone through Biblical Eldership and the guide book twice. It has been the finest investment of our time in the twelve years that I've been at the church. It has helped us see what we're all about and has gotten us to function the way God designed us to. Biblical Eldership is a fine work and a thorough Biblical exposition on eldership.
—Bryce Jessup, President, William Jessup University
Strauch does an excellent job of defining, clarifying, and encouraging the New Testament model of leadership through the plurality of elders. I highly recommend this book for any pastor who is interested in the New Testament model of leadership...
—Luke Geraty, Lead Pastor, Trinity Christian Fellowship, Stanley, WI
I cannot say enough about Biblical Eldership by Alexander Strauch.... Helpful in so many ways, Strauch sets forth the definition of a leader, defends his position theologically and exegetically and also does a magnificent job of expositing texts that bolster his case.... Over the years, nothing has helped me better understand the role, mission, responsibilities, and qualifications of a biblical elder.
—Dr. David S. Steele, Pastor of Theology, First Baptist Church, La Grande OR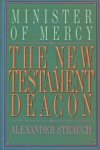 Christians today need to understand the vital importance of New Testament deacons to the local church so that the needy, poor, and suffering of our churches are cared for in a thoroughly Christian manner.
This is a matter dear to the heart of God. The New Testament Deacon is the clearest and most thorough book written on deacons from a New Testament perspective. It is a fresh, ground-breaking study expounding all the New Testament texts on deacons. It's a helpful guide for church leaders who desire to better understand the unique ministry of deacons in the body of Christ.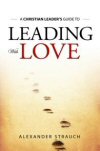 A Christian Leader's Guide to Leading with Love
Author: Alexander Strauch
Publisher: Galaxie
Publication Date: 2011
Pages: 201
Though a wealth of good material is available on the leadership qualities of courage, charisma, discipline, vision, and decisiveness, few books for church leaders include anything about love. This is a major oversight since the New Testament is clear that love is indispensable to service. In the absence of love, Christian leadership counts for nothing (1 Corinthians 13:1-3).
In Alexander Strauch's recent book, he powerfully portrays love as the one leadership quality no church leader can afford to do without. "When leaders and teachers discover what the Bible says about love," he writes, "it dramatically improves their relationship skills, effectiveness in ministry, and ability to resolve conflict and division. Leading with love is indispensable to producing spiritually healthy churches, reaching others for Christ, and pleasing God. It all hinges on love."
This book is written for leaders and teachers at every level of leadership within the local church. Whether you are a Sunday school teacher, youth worker, men's or women's ministry leader, Bible study teacher, small group leader, administrator, music director, elder, deacon, pastor, or missionary, love is essential to you and your ministry.
Recommended as "new and noteworthy" in the "Toolkit: Spiritual Formation Ideas" column.
—Christianity Today's Leadership magazine, Winter 2007
This message is urgently needed by all of us. You may have many talents and spiritual gifts, but without the love that this book speaks about, you don't really have much at all.
—George Verwer, Founder, Operation Mobilization
An excellent meditation on 1 Cor. 13 and Christian leadership.
—Thabiti Anyabwile, Senior Pastor, First Baptist Church of Grand Cayman
This book was incredibly practical and very clear. As a pastor I was inspired to love my flock better and lead with love... This was honestly one of the best books I have ever read and it has just become required reading for all leaders at our church.
—David Anderson, Pastor, Calvary Baptist Church (SBC), Englewood, CO
Leading with Love demonstrates that love is indispensable for effective spiritual leadership. I hope this insightful study will receive the enthusiastic response it deserves and that it will be widely read.
—Dr. Vernon Grounds, Chancellor, Denver Seminary
Do not read this book if you want to avoid the convicting work of the Holy Spirit! It is a powerful and practical exposition of the doctrine of love for those who shepherd the people of God.
—Dr. David J. MacLeod, Dean for Biblical Studies, Emmaus Bible College

Are your elders' or deacons' meetings satisfying and productive, or do they drag on with little accomplished? Does your group spend too much time on trivial matters? Do you find it hard to stay on track when discussing important issues?
If you are less than satisfied with the quality of your meetings, you are not alone. These are just a few of the common complaints. The fact is good meetings don't just happen. People have to learn how to lead and how to participate in meetings effectively.
This book is designed to help you do just that. It describes, step by step, how to implement changes that can significantly improve your elders' meetings. It provides insightful information that every participant needs to know.
Although written primarily for church elders, deacons or any church committee can readily adapt this book to improve the quality of their meetings. Part 1 gives a fresh perspective on the significance of elders meetings. Part 2, the heart of the book, explains specifically how to go about improving your meetings. It covers biblical ground rules of conduct, personal participation, communication tools, and the specifics of good meeting management. Part 3 includes questions and assignments that will help your group evaluate its strengths and weaknesses and identify areas for improvement. It outlines a step-by-step plan for discussing and implementing the suggestions in this book.
As usual Strauch writes as a man with a deep heartfelt desire to see elders take seriously their responsibilities and lead the church forward to the glory of God. Every elder should take the time to read this good book.
—Christian Education & Publications
Short and simple, this solid little book will be a valuable addition to any minister's library, especially if he will read and follow it!
—The Southern Baptist Journal of Theology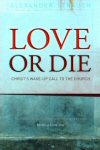 In his challenging exposition of Revelation 2:2-6, Strauch examines this alarming rebuke of Jesus Christ to his church. Part I of the book reminds us that "an individual or a church can teach sound doctrine, be faithful to the gospel, be morally upright and hard-working, and yet be lacking love and therefore, be displeasing to Christ." Love can grow cold while outward religious performance appears acceptable—even praiseworthy.
Part Two of Love or Die presents practical ways to cultivate love in the local church, including chapters that challenge us to Study Love, Pray for Love, Teach Love, Model Love, Guard Love and Practice Love. A five-lesson study guide is included, making this an exceptional tool for classes and small groups.
It is a strange gig, being a book reviewer. There are times when I spend weeks or months in anticipation of a new book only to find it a great disappointment. And then there are times when a book just shows up—a book I didn't even know existed--and it takes my breath away. Such was the case with Love or Die by Alexander Strauch. ...the book...is short in length, coming in at just 112 pages (which includes a study guide, indexes and a couple of appendices). But despite its length, it packs quite a punch. I can think of few books I've read recently that have had so immediate an impact on me and have given me so much to think about. I trust, that with God's help, the implications of this book will be with me always.
—Tim Challies
Jesus commanded us to love God with all our heart, soul, and mind, and to love our neighbor as ourselves. Yet few Christians take those commands seriously. Alexander Strauch does, and in Love or Die: Christ's Wake-up Call to the Church, he helps us understand how to apply Jesus' commands both as individuals, and corporately in our churches. All believers will benefit from a serious study of this book.
—Jerry Bridges, Author of The Pursuit of Holiness
Strauch has a unique ability to always connect with his audience. He does so once again in Love or Die....Strauch is always practical, readable, and concise in whatever he writes. You'll find this book stimulating your love for our great Savior as well as for His sheep. Enjoy the adventure!
—Richard D. Powell, Pastor, Grace Bible Church, Fair Oaks, CA
This small volume is another valuable contribution to the healthy function of ministry in the local church... In Love or Die, Strauch not only calls on Christians to reexamine the true condition of our love for God but also provides helpful steps that will revive, nurture, and motivate both ourselves and others to love 'in deed and in truth.'
—Irvin A. Busenitz, Professor of Bible and Old Testament, The Master's Seminar
Love or Die is a very serious and challenging work that needs to be read by anyone who loves the church.
—John Kim, Pastor, Lighthouse Bible Church, San Diego, CA
Love or Die by Alexander Strauch is a small but excellent book. Practical and yet deeply profound, Strauch gets us right back to the very essence of what we are to be as a church.
—Dan Odom, Pastor of Education, First Baptist Church, Hampton Falls, NH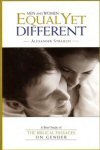 Men and Women: Equal Yet Different states and defends the complementarian viewpoint. Written in outline form, the book presents biblical evidence that Jesus Christ taught that men and women are equal yet different and introduces the key terms, arguments, and most recent research related to the complementarian position. It also provides an easy-to-read summary of all the key Scripture passages commonly used in the gender debate. The book is written for people who are unfamiliar with biblical passages on gender and probably will not read a lengthy technical book on the subject.
...[Strauch] stands squarely on the side of historical Christianity with his basic presentation of male-female issues...
—John MacArthur Jr., Pastor, Grace Community Church
...[this] volume...is strategically important. [It] gives an introduction to the subject that offers clear and easily understood information for the lay person as well as challenging considerations for the scholar.
—Dorothy Patterson, Professor of Theology in Women's Studies, Southwestern Baptist Theological Seminary
This book is one of the best investments of time and money on one of the most important issues of our day- and of any time. Take, read, feed your minds, clear your heads and rejoice in and live out God's truth.
—George W. Knight III, former New Testament Professor, Knox Theological Seminary
...biblically sound and clearly written. It should be read by everyone who is seriously concerned about the future of the church.
—Dr. Jack Cottrell, Professor of Theology, Cincinnati Bible College & Seminary
Equal Yet Different is absolutely terrific. Well laid out, thorough, concise and very helpful.
—Dr. William McRae, President Emeritus, Tyndale College & Seminary
If we do not invite the biblical text to define church order, the intrusive culture will. The Zeitgeist, the spirit of the age, is a tyrant to be resisted, not embraced. Alexander Strauch's Men and Women: Equal Yet Different lets the Bible speak for itself in the clearest terms.
—R. Kent Hughes, Pastor, College Church, Wheaton, IL

Agape Leadership promises to be one of the most spiritually inspiring books you have ever read. As we start the 21st century, we desperately need examples of what Christian leaders are to be like. Robert Cleaver Chapman (1803-1902) provides an extraordinary example of Christ-like, agape leadership. Although little known today, he was a widely respected Christian leader in England during the last century. Chapman became legendary in his own time for his gracious ways, his patience, his kindness, his balanced judgment, his ability to reconcile people in conflict, his absolute fidelity to Scripture, and his loving pastoral care.
By the end of his life, Chapman was known worldwide for his love, wisdom and compassion. He became so well known in England that a letter from abroad addressed only to "R. C. Chapman, University of Love, England" was correctly delivered to him! See godly, pastoral leadership in action through these biographical snapshots from Chapman's life.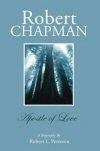 Although he is not widely known today, Robert Chapman was one of the most respected Christians of his generation. His caring and humble attitude had a marked impact on the lives of such men as George Muller, J. Hudson Taylor, John Nelson Darby, and Charles Spurgeon. These notable men agreed that Chapman was a giant among them. This remarkable man served God in the small town of Barnstaple, England, during the nineteenth century. Chapman deliberately avoided publicity because he did not want the attention that rightly belonged to the Lord. Yet at the end of his life he was known throughout the world for his great compassion, wisdom, and love. He is noted as saying, "My business is to love and not to seek that others shall love me." Robert Chapman's life cannot help but challenge the Lord's people to deepen their devotion to Christ and love others more selflessly.
About Alexander Strauch
Alexander Strauch studied at Colorado Christian University and received his Master in Divinity at Denver Seminary. For nearly 40 years, he has been a professor of philosophy and New Testament Literature at Colorado Christian University and an elder at Littleton Bible Chapel.
More details about these resources