The Catholic Encyclopedia (17 vols.)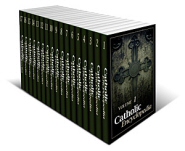 The Catholic Encyclopedia (17 vols.)
Runs on Windows, Mac and mobile.
$30.00
Reg.: $499.95
Print: $1,299.95
* Projected price. Future bids may change this price.
Place Your Bid!
Click on the highest price you'd pay. If the final price is lower, that's what you'll pay.
Overview
With 11,600 articles, hundreds of maps and illustrations, and contributions from 1,500 scholars, The Catholic Encyclopedia has remained a standard reference work for both Catholics and Protestants for more than a century—a reference work so large that, when first published, it required the creation of a new publishing company to accommodate the printing.
First published to fill a gap in early twentieth century reference works, The Catholic Encyclopedia has become one of the chief reference works on matters of the Bible, theology, history, and literature. Although first written by and for Catholics, this reference work has acquired an ecumenical and diverse readership from not only the Catholic Church, but from Protestants of all denominations.
No one interested in the Bible or theology can ignore the Catholic Church. As an institution, the Catholic Church has played a central role in the history and development of Western culture for 2,000 years—affecting matters of religion, literature, science, social thought, and politics around the world. From the development of important doctrines at the church councils, to the history of biblical interpretation, the history of the West cannot be separated from Roman Catholicism. That makes The Catholic Encyclopedia an essential reference work for the history of biblical interpretation and theological studies. What's more, the editors have made special effort to include a large number of biographies—many of which are unavailable in other reference works. Each article also contains a detailed bibliography of books for further reading and research. This mammoth reference work is ideal for students, scholars, pastors, and laypersons from both Catholic and Protestant backgrounds.
Key Features
11,600 articles
A vast wealth of biographical material from 2,000 years of church history
Hundreds of maps and illustrations
Contributions from 1,500 scholars
Praise for the Print Edition
One of the most powerful influences working in favor of the truth.
—Hilaire Belloc
The greatest triumph of Christian science in the English tongue.
—Dublin Review
A model reference work.
—London Saturday Review
Product Details
Title: The Catholic Encyclopedia (17 vols.)
Publisher: The Encyclopedia Press
Volumes: 17
Pages: 13,712
Individual Titles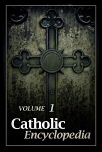 The Catholic Encyclopedia, Vol. 1
Publisher: The Encyclopedia Press
Publication Date: 1913
Pages: 802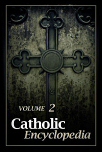 The Catholic Encyclopedia, Vol. 2
Publisher: The Encyclopedia Press
Publication Date: 1913
Pages: 804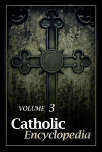 The Catholic Encyclopedia, Vol. 3
Publisher: The Encyclopedia Press
Publication Date: 1913
Pages: 799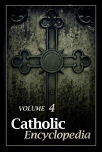 The Catholic Encyclopedia, Vol. 4
Publisher: The Encyclopedia Press
Publication Date: 1913
Pages: 799
The Catholic Encyclopedia, Vol. 5
Publisher: The Encyclopedia Press
Publication Date: 1913
Pages: 795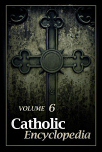 The Catholic Encyclopedia, Vol. 6
Publisher: The Encyclopedia Press
Publication Date: 1913
Pages: 800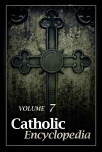 The Catholic Encyclopedia, Vol. 7
Publisher: The Encyclopedia Press
Publication Date: 1913
Pages: 800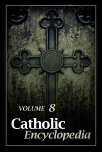 The Catholic Encyclopedia, Vol. 8
Publisher: The Encyclopedia Press
Publication Date: 1913
Pages: 800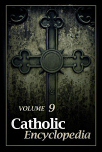 The Catholic Encyclopedia, Vol. 9
Publisher: The Encyclopedia Press
Publication Date: 1913
Pages: 800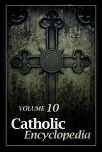 The Catholic Encyclopedia, Vol. 10
Publisher: The Encyclopedia Press
Publication Date: 1913
Pages: 800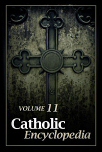 The Catholic Encyclopedia, Vol. 11
Publisher: The Encyclopedia Press
Publication Date: 1913
Pages: 799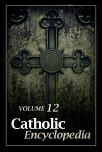 The Catholic Encyclopedia, Vol. 12
Publisher: The Encyclopedia Press
Publication Date: 1913
Pages: 800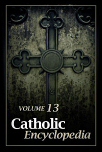 The Catholic Encyclopedia, Vol. 13
Publisher: The Encyclopedia Press
Publication Date: 1913
Pages: 800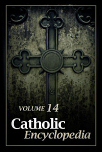 The Catholic Encyclopedia, Vol. 14
Publisher: The Encyclopedia Press
Publication Date: 1913
Pages: 800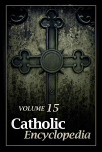 The Catholic Encyclopedia, Vol. 15
Publisher: The Encyclopedia Press
Publication Date: 1913
Pages: 800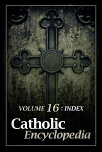 The Catholic Encyclopedia, Vol. 16
Publisher: The Encyclopedia Press
Publication Date: 1913
Pages: 928
The Catholic Encyclopedia, Vol. 17
Publisher: The Encyclopedia Press
Publication Date: 1913
Pages: 786
Sample Pages from the Print Edition