Classic Commentaries and Studies on Psalms (35 vols.)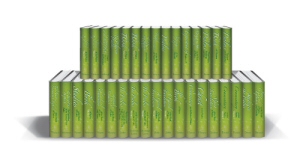 Classic Commentaries and Studies on Psalms (35 vols.)
•
Runs on Windows, Mac and mobile.
Overview
The words of the Psalmists have provided encouragement, comfort, and inspiration to Christians for thousands of years. From laments, to joyful songs, to words of praise, this Old Testament literature is as relatable today as it was when the words were originally penned. Classic Commentaries and Studies on Psalms brings together historical background, literary analysis, outlines, study guides, studies on the original Hebrew text, and practical application from dozens of well-loved theologians. Including the writings of Georg Heinrich Ewald, Moses Buttenwieser, James G. Murphy, J. J. Stewart Perowne, and many more, these volumes provide a fantastic backdrop for the understanding of the Psalms.
Laity, students, professors, ministers, and teachers will all benefit from the biblical wisdom and knowledge contained in these thirty-five volumes on the Psalms. A well-rounded collection containing the analysis of individual psalms as well as more holistic studies of the book, these resources contain valuable insight into the Psalms and the Old Testament biblical figures who first penned them. And now, in the Logos edition, the collection is more accessible than ever before. The commentaries can be linked with your favorite Bible translations, Scriptures are easily referenced, and original language studies can be performed with the click of a mouse.
Key Features
Over 15,000 pages of insight into the book of Psalms
35 commentaries from well-known and well-loved biblical scholars
Studies in the original Hebrew text and historical information regarding the Psalms
Product Details
Title: Classic Commentaries and Studies on Psalms
Volumes: 35
Pages: 15,773
Resource Type: Commentaries
Topic: The Psalms
Other Studies on Psalms Included