Teed Commentaries (5 vols.)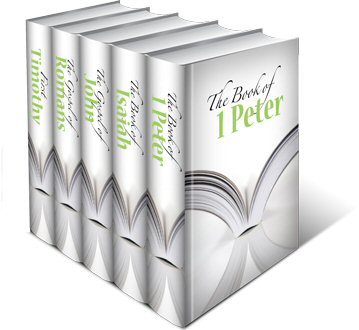 Overview
From pastor and Bible scholar Ron Teed comes this new and insightful commentary on the books of 1 Peter, Isaiah, John, Romans, and 1 Timothy. Teed, pastor of the Village Church of Wheaton, examines these books for their practical and theological implications. Filled with almost 2,000 pages of helpful commentary, Teed's understanding of these texts will help any believer at any stage of their spiritual journey. Written in an easy-to-read style yet bolstered by solid scriptural interpretation, Teed's Commentaries concentrates on the practical aspects of these texts. In a verse-by-verse fashion, Teed uses familiar illustrations and stories to show each point relates to believers today.
Whether used for study or for devotions, these commentaries provide vital exposition on the biblical text. Brimming with spiritual application, Teed's Commentaries are ideal for pastors and laity wanting a holistic and practical view of these all-important books of the Bible. With the Logos edition, each Scripture reference is linked to the Bibles in your library, making study easy and efficient.
Key Features
Practical and theologically sound commentary
Filled with valuable and relevant sermon-like illustrations
Written in a conversational tone
Individual Titles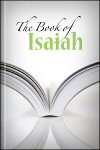 Teed takes each chapter of the book of Isaiah in this commentary and provides background information and valuable exposition. Going over the text verse by verse, Teed also includes maps, historical context. Teed also spends time going over the significance of prophecies and the geographical locations mentioned in the book of Isaiah. He highlights the goodness and character of God throughout the text.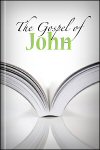 This volume contains Teed's commentary on the book of John. He identifies the theme of John: that Jesus is the Son of God and it is only through Him that life is given. Teed also focuses on the glory of God, faith, and the character of Jesus. He gives background information and points out the differences and similarities between John's gospel and the other three gospels. In customary form, Teed's analysis is easy to read and comprehend, while remaining true to the scriptural text.
Table of Contents
God Is Here!
Learning about Jesus
A Matter of Life and Death
The Bad Samaritan
The Man Who Was Equal with God
Jesus Loses His Crowd
Feast Fight
Contrasts and Conflicts
The Blind Man Calls Their Bluff
The Good Shepherd and His Sheep
The Last Miracle—The Last Enemy
Christ and the Crisis
The Sovereign Servant
Heart Trouble
Relationships and Responsibilities
What in the World Is the Spirit Doing?
Let There Be Joy!
The Prayer of the Overcomer
Guilt and Grace in the Garden
Suffered Under Pontius Pilate
Even the Death of the Cross
The Dawning of a New Day
The Power of His Resurrection
Transformed to Serve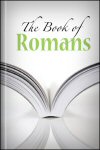 In this massive volume, Teed provides a valuable commentary on the theologically-rich work of Romans. Covering a myriad of topics from the biography of the Apostle Paul to a break-down of each of Roman's 16 chapters, Teed's insights and exposition will aid the general reader as well as students and pastors looking for an easy-to-read yet in-depth discussion on the book of Romans.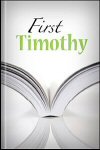 First Timothy
Author: Ron Teed
Publisher: Ron and Betty Teed
Publication Date: 2010
Pages: 305
Ron Teed's commentary on First Timothy was born out of his preaching ministry in Wheaton, Illinois. With stories, illustrations, and helpful facts, the commentary will be helpful to pastors preaching through the text and to laity studying it.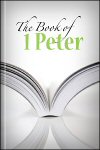 In this commentary, Teed goes chapter by chapter through the book of 1 Peter, mining it for meaning for today's believer. Jam-packed with Scripture references and succinct explanations, this volume gives helpful perspective on suffering, church leadership, salvation, and the conduct of believers in daily life.
Table of Contents
Our Living Hope
Living Stones for God's House
Godly Living
Enthusiastic Love
Caring for the Flock
Product Details
Title: Teed Commentaries
Publisher: Ron and Betty Teed
Author: 2010
Volumes: 5
Pages: 1,998
About Ron Teed
Ron Teed is the founding pastor of Village Church of Wheaton, in Wheaton, Illinois. He is also the author of several commentaries.
More details about these resources