The Great Christian Doctrines (3 vols.)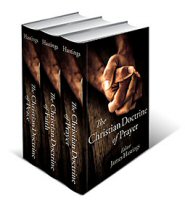 Overview
Compiled by the great Biblical scholar James Hastings, this 3-volume collection focuses on essential doctrines of Christianity, focusing on theology and application. Hastings brings these doctrines to life in an engaging and trustworthy way, believing that teachers and pastors should be able to present theology in a memorable manner. He explores different topics in prayer, faith, and peace, using examples, Scripture, and careful exposition. One of the last works by Hastings before his death, these works are encouraging and practical for pastors, students, and those wishing to enrich their spiritual lives and practical understanding of these Christian doctrines.
The Great Christian Doctrines (3 Vols.) provides useful and in-depth information, perfect for personal study or teaching. With the Logos edition of these classic works, all Scripture references are linked to the other resources in your library, making study effortless and enriching.
Key Features
Thorough exploration of essential Christian doctrines
Practical and accurate treatment of Scripture
Includes bibliographies, examples, and detailed table of contents
Individual Titles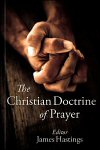 The Christian Doctrine of Prayer
Author: James Hastings
Publisher: T&T Clark
Publication Date: 1915
Pages: 471
In this first volume, Hastings addresses the complicated issue of prayer. He explores the nature, principles, types, and value of prayer. Hastings also gives practical encouragement and advice for those beginning in prayer, as well as for seasoned prayers. Included are bibliographies, lists of books for further reading, examples, and a detailed table of contents.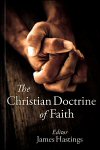 The Christian Doctrine of Faith
Author: James Hastings
Publisher: T&T Clark
Publication Date: 1919
Pages: 455
Hastings brings together both the doctrine and practice of faith in this work. He recognizes the necessity as well as the difficulty of faith for Christians. He studies different topics such as range, faith in God, faith in humanity, degrees of faith, and faith in Christ as savior. Hastings offers practical guides and examples for pastors and those exploring the nature of faith.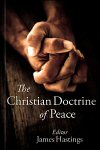 The Christian Doctrine of Peace
Author: James Hastings
Publisher: T&T Clark
Publication Date: 1922
Pages: 327
Published posthumously, this resource on Christian peace was one of the last edited works of Hastings. He not only focuses what peace is for the Christian, but on social and culture peace as well. Hastings discusses peace with God, peace with man, peace of conscience, and the impact of war. Hastings includes bibliographies, examples, notes, and a detailed table of contents.
Product Details
Title: The Great Christian Doctrines
Author: James Hastings
Publisher: T&T Clark.
Volumes: 3
Pages: 1,253
More details about these resources